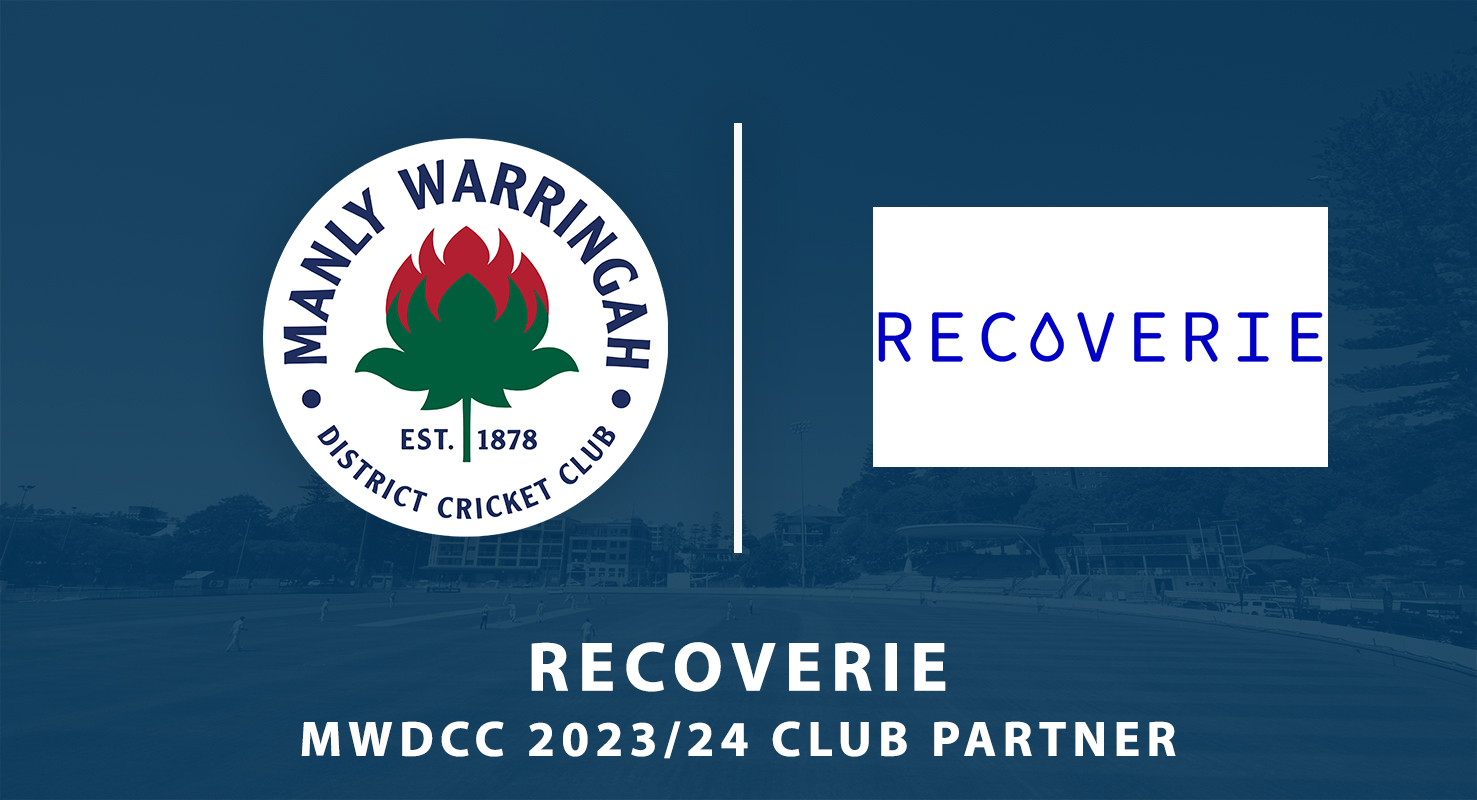 After successful studios in Randwick and Cronulla, the recovery and wellness studio Recoverie will officially open it's doors in the heart of Manly this coming Saturday the 30th September.
To celebrate we are pleased to confirm the Manly Warringah Waratahs have joined forces with Recoverie to help in the management of our players throughout the 2023/24 season.
Located straight across the road from Manly Oval at 29 Belgrave St, Recoverie will provide our Men's and Women's players with a professional environment in which to help recover from the soreness and physical stress that comes with paying high level cricket.
Recoverie have a great history already. They are co-owned by former Wallaby Stephen Hoiles, who also coaches Randwick in the Shute Shield. Randwick just so happened to win the Shute Shield Premiership this season with Recoverie playing a big part.
They have now opened their doors in Manly and are partnering with the Tahs.
Operating partner Dave Kennett, a former lower grade player at Manly, is excited by both the journey Recoverie is on and how the Waratahs can help.
"I have followed the club from a far since I stopped playing and admire what it does. I still feel a part of the club even though I have not played in a long time, and the coaching, high performance and commercial teams have already made me feel welcome."
"I am a passionate local and still involved at the Manly Marlins. So I'm excited to bring Recoverie to not only Manly Cricket, but all of the Northern Beaches community."
"The Recoverie studios are state of the art facilities, with gold standard recovery services and modalities. I'm looking forward to contributing to wellness and good health in the area".
Recoverie believe that wellness and recovery are key to living both a healthy lifestyle and optimising high performance. The centre has a focus on both facets so that everyone from professional athletes to members of the general public can benefit.
Their services include traditional sauna, hot and cold therapy, infrared sauna, hyperbaric chamber, steam rooms and a whole lot more.
Visit them at www.recoverie.com.au