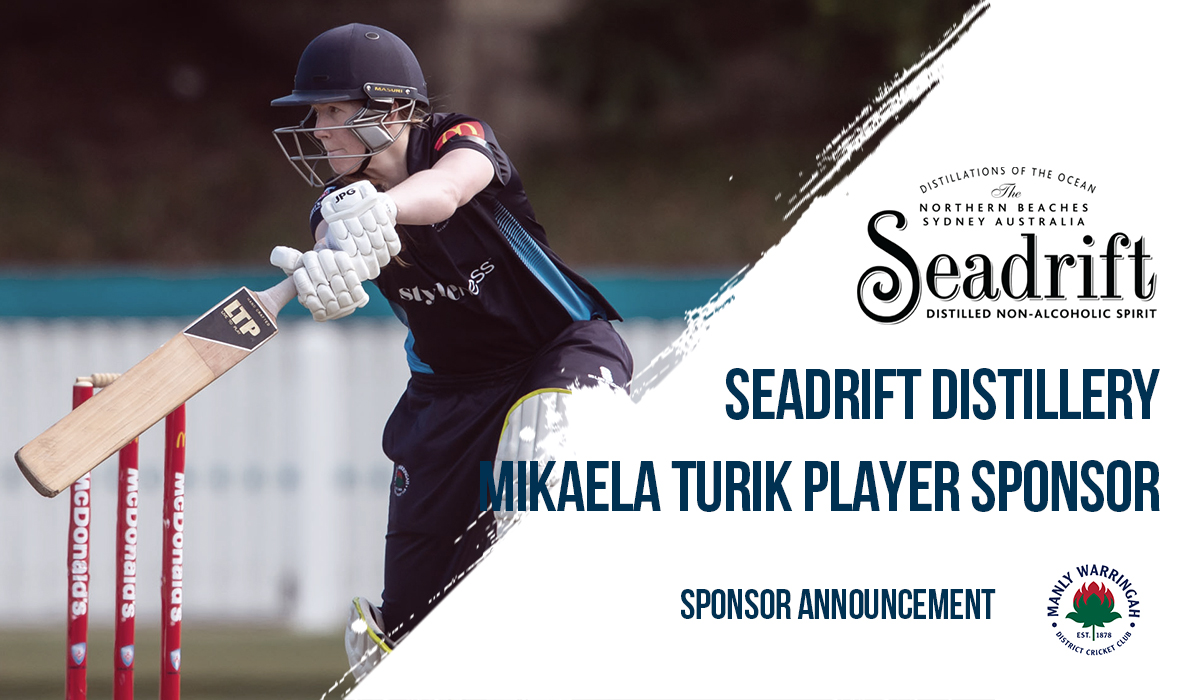 The Manly Warringah Waratahs are extremely pleased to confirm that Seadrift Distillery have come on-board as the exclusive sponsor of our first grade skipper Mikaela Turik.
We are so excited that Mikaela has been able to attract this kind of corporate support. She is the perfect person to help build their brand on the Northern Beaches and beyond.
Born and bred on the Northern Beaches of Sydney in 2019, Seadrift Distillery were Australia's very first non-alcoholic distillery, something that co-owners Carolyn and Alastair Whiteley are extremely proud of.
Based in the heart of the Brookvale industrial area. Seadrift distills a range of non-alcoholic spirits using a traditional copper pot distillation method with some very modern innovations.
The flavours ooze out of any concoction that is put together, so much so that you'll wonder why you hadn't heard about the best kept secret in town.
Co-owner Carolyn Whiteley said that Seadrift were extremely excited by the partnership.
"We are thrilled to sponsor Mikaela Turik, she is an brilliant player and a fantastic leader.  Last season she achieved some incredible results with the bat and ball and was a great inspiration and role model to our young female cricketers."
"We can't wait to see what she and her team are able to achieve this season."
"We are thrilled to join the Manly Warringah Waratahs as one of the sponsors. The club has a long and proud history creating a great sense of community and as a young, local business we are keen to be a part of its journey."
There is no doubt that the current COVID crisis has hit small business hard, but nothing like what businesses such as Seadrift have seen. With their breathtaking venue in Brookvale out of action for months, they have had to adapt and change to survive. So in troubling times, for them to show their faith in our club is an amazing boost.
To celebrate, Seadrift are offering a 20% discount on all purchases (with the exception of picnic sets) via the code "MANLY20" for anyone who follows their Instagram account at @seadrift_distillery OR signs up to their mailing list at www.seadriftdistillery.com. Just pop in the code when you purchase.
To redeem this offer, simply visit the Seadrift Distillery online shop at www.seadriftdistillery.com/shop
We can't wait to give them a visit once we come out of lockdown. In the meantime, see below the amazing photos of their venue and the drinks to get you excited.