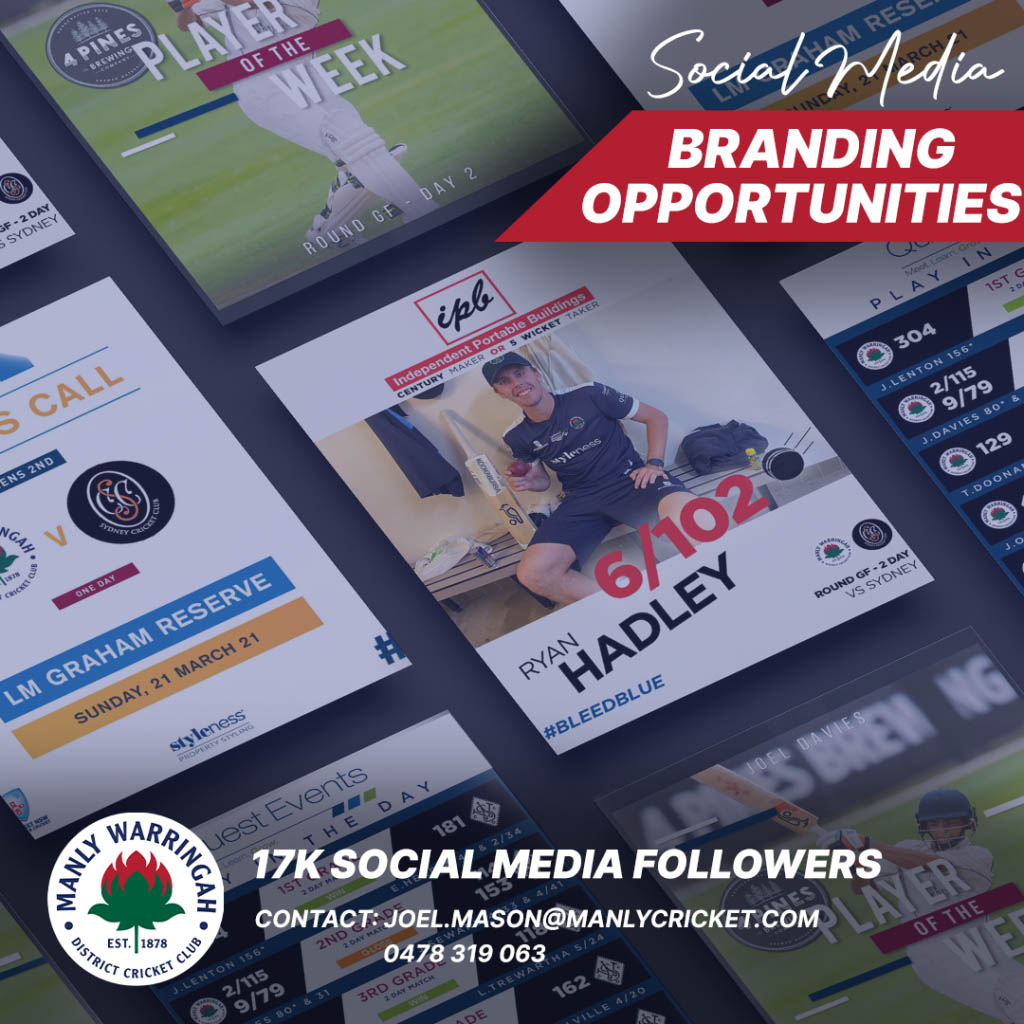 The Manly Warringah Waratahs pride themselves on having a thriving Social Media presence. We believe it is one of the best non-professional sporting social media in the country.
With over 17k Social Media followers, plenty of other people agree with us.
With the 2021/22 season fast approaching we have some digital assets still available to help get your brand in-front of plenty of eyeballs, along with everything that goes with being a corporate supporter of the Waratahs.
We have the naming rights of various social media posts still available and looking for your brand to be associated with it. Putting your brands name against these provides you with not only our followers attention, but their friends and family as well.
Posts such as our 4 Pines Player of the Week, Quest Events Play in the Day and Quest Manly Milestones are great examples of great branding shown across multiple parts of our community that our club touches.
If you have any interest in putting your brand to any of our regular posts, please contact our partnership Manager Joel Mason on 0478 319063 or joel.mason@manlycricket.com.au