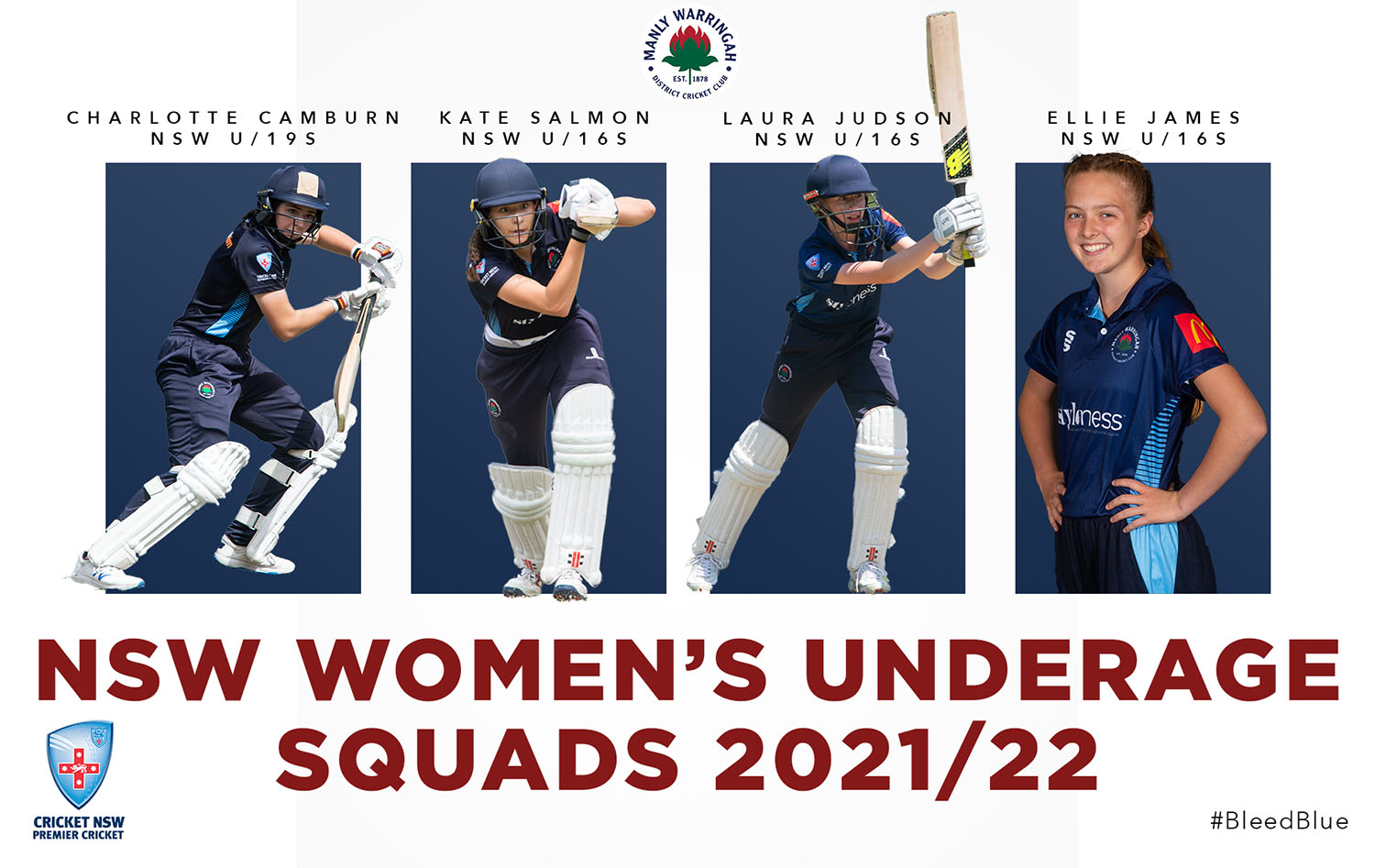 Four Manly Warringah Waratahs have been selected in the Womens NSW Metro Squads for 2021/22.
Charley Camburn was picked in the U/19's squad, whilst Kate Salmon Ellie James and Laura Judson were selected in the U/16's squad for 2021/22.
Camburn has been a crucial member of the Waratahs over the past couple seasons, and has thoroughly deserved her selection.
A member of the 2's premiership winning side, Camburn had a strong season at the top of the Waratahs 2nd Grade batting lineup last year, and will now doubt make a huge contribution to the U/19's squad.
Another 2nd Grade Premier, Kate Salmon was selected in the U/16 squad, after a strong Brewer Shield and 2nd Grade season.
Kate has been an integral member to the Brewer Shield and Women's Grade sides since 2017/18, and after taking 22 wickets at 8.82 in 2020/21, her selection was well deserved.
Brilliant from Kate Salmon, Elllie James and Laura Judson on their selection in the NSW Metro U16 squad for 2021/22. All 3 are great up and coming players who will be helping shape our future
Hard hitting middle order Batsmen Ellie James was also selected in the U/16 Metro Side, after a strong season in which she scored 260 runs at an average of 26.
A member of the Brewer Shield side since its inception in 2017/18, Ellie played a key role in helping the side reach the Semi-Finals last season, and will be an important member to the u/16's metro squad in 2021/22. 
Despite an injury hampered 2020/21 season, Laura Judson demonstrated her class when fit, and has earned her selection in the U/16's squad for 2021/22.
Laura will be raring to go when given the opportunity for 2021/22, and will show her skills with both bat and ball, playing a key role for the U/16 Metro side.
Congratulations to all players selected in the NSW Metro sides, and good luck for the upcoming season.