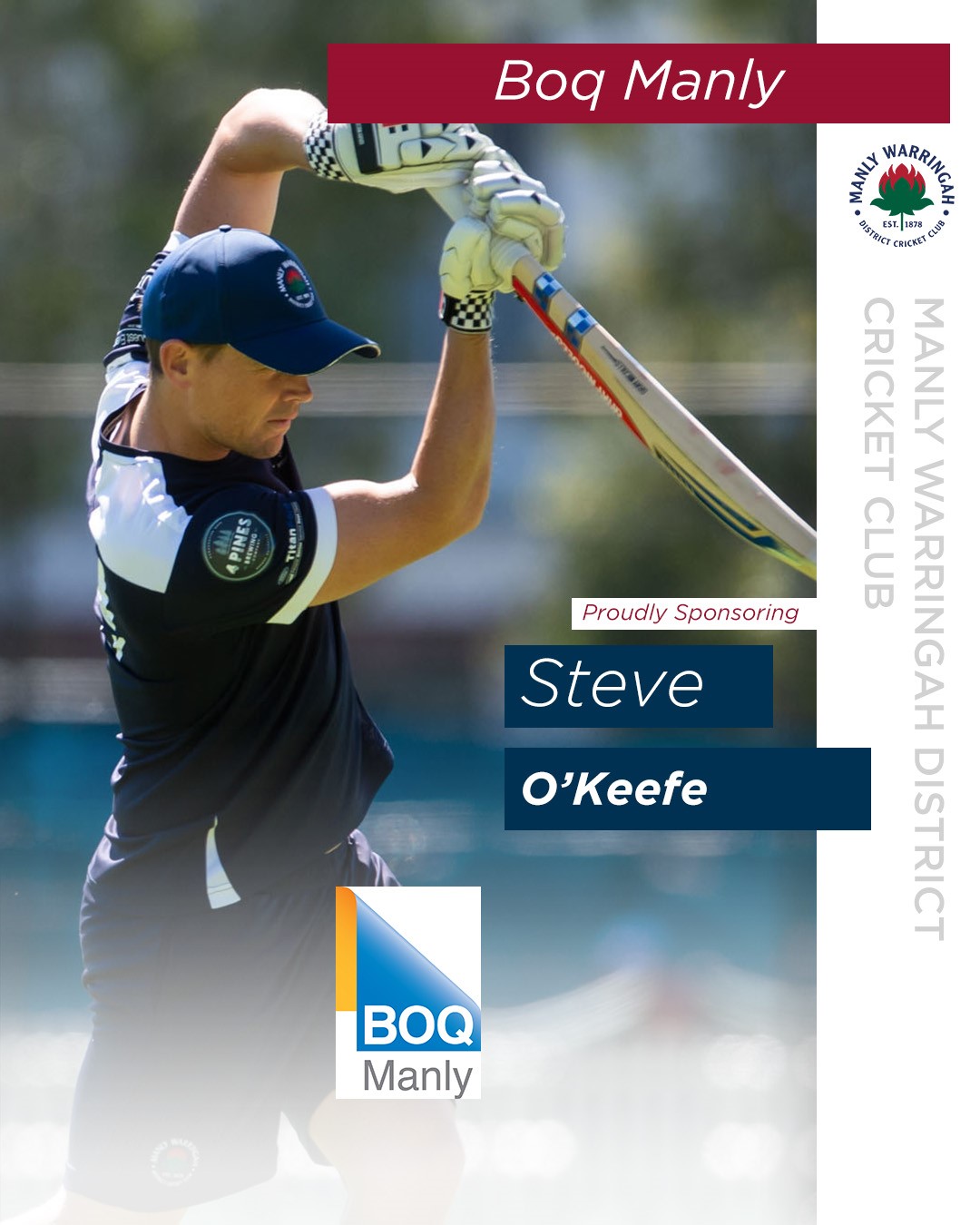 Now in his 13th year with the Waratahs, Steve O'Keefe has seen plenty of interesting times in his cricket career.
Frequently in and out of the Test side, especially for sub-continent tours, the man affectionately known as "SOK" continued to add value to our club during that time.
A left-arm orthodox spinner who can hit a 10 cent piece 9 out of 10 deliveries, SOK is also a tough competitor with the bat, scoring many handy runs for both the Tahs and NSW over many years.
We have been lucky to see SOK's all-round ability with the bat and ball more regularly at Manly Oval over the last few seasons, bringing an unrivaled winning record when he plays.
We are pleased to report that Drew Johnson, Jodie Johnson and the team at Bank of Queensland Manly are continuing their sponsorship of Steve O'Keefe for 2022/23.
They are our second longest sponsor behind Harbord Diggers, being a part of our club for well over a decade.
The Bank of Queensland Manly are that perfect mix between big bank confidence and little bank feel.
They take care of the finances of most of the businesses in and around Manly, and have been big supporters of the Waratahs for almost 10 years now.
BOQ Manly also look after the finances of many Waratahs, in fact Steve O'Keefe is one of their best customers.
If you are looking for a bank that takes care of you, contact Drew Johnson on Drew.Johnson@boq.com.au or
Jodie Johnson on Jodie.Johnson@boq.com.au or you can visit them at Rialto Square, 11-25 Wentworth St, Manly.