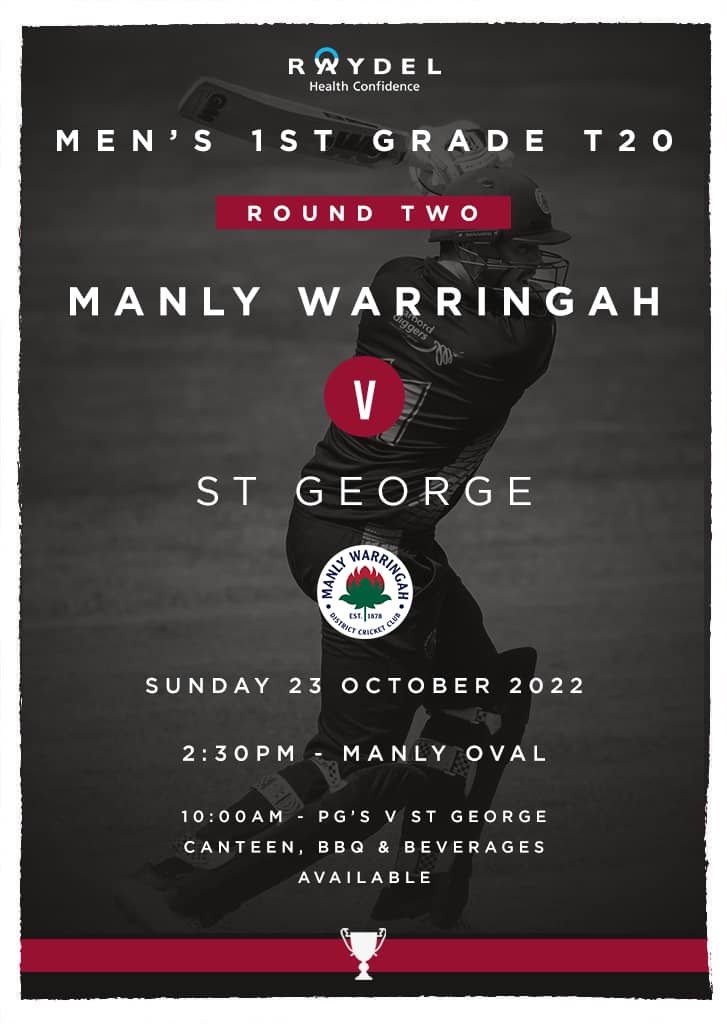 A huge day of Men's T20 action on Sunday 23rd October as our Raydel Manly Warringah Waratahs 1st Grade side do battle with St George in the first T20 round of the year.
BBL stars Ollie Davies, Steve O'Keefe and Jack Edwards will be lining up for the Tahs 1st Grade Side, in what will be a great day of cricket.
PGs will kick off the day at 10am, in their first game of the season, followed by first grade at 2:30pm.
We have some great promotions on the day with the first catch in the 1st Grade match of a 6 to receive a $150 4 Pines voucher, while the second will receive a $100 voucher to the Royal Motor Yacht Club at Newport. All subsequent catches will receive a $25 4 Pines voucher.
We also have a great opportunity for all kids that are attending the game to go into the 1st Grade sheds at the end of the match and meet 1st Grade captains Jay Lenton. They will also get the match ball signed by Jay. Raffle tickets are free and can be obtained from the canteen, with the winner drawn at the end of the 1st Grade match.
The canteen, BBQ and of course fresh 4 Pines Brewing Company beer will be available on the day.
Looking forward to seeing all of the Northern Beaches cricket community there!