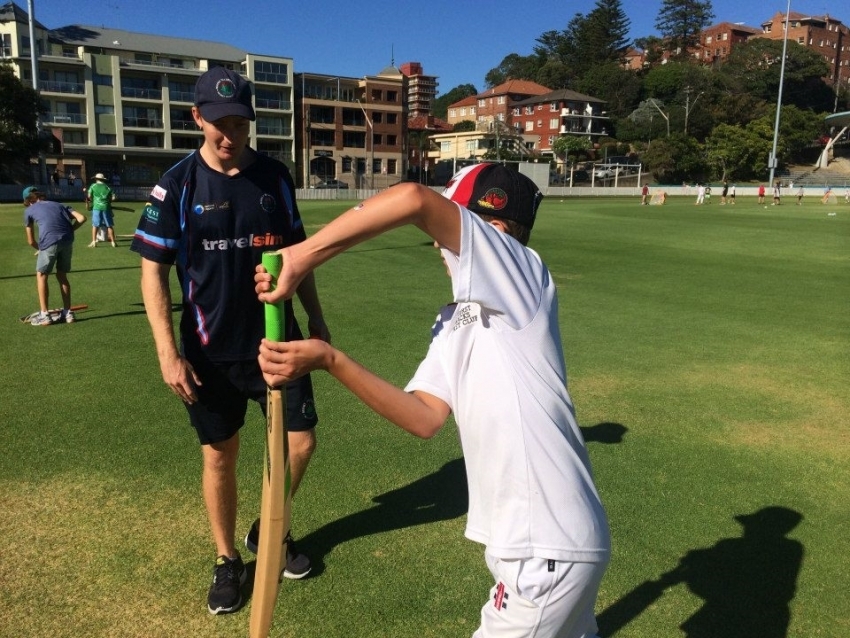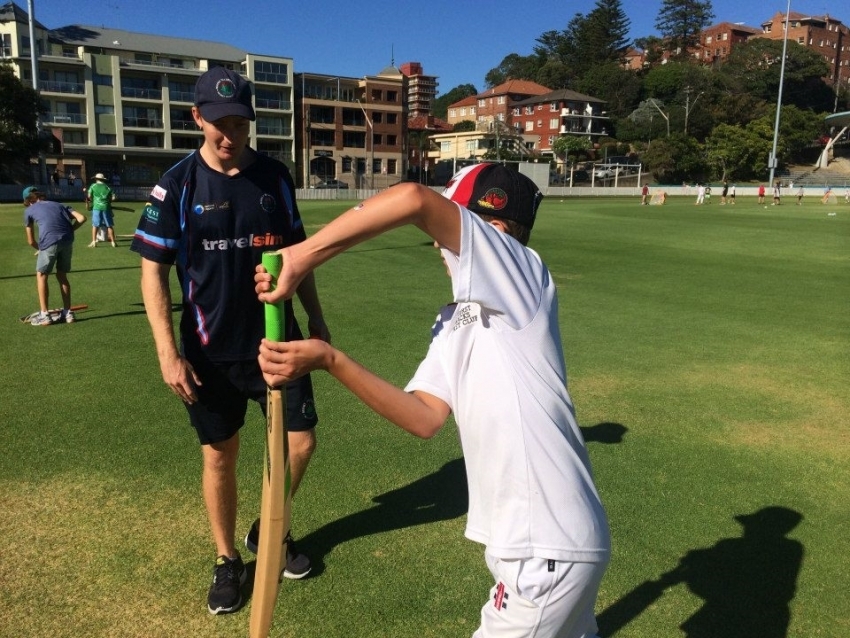 It's wth great pleasure the TravelSim Waratahs launch the Manly for Manly Program for the upcoming 2015/16 season. Manly for Manly is the internal community program of the Manly Warringah Waratahs running since the 2013/14 season. The program aims to bring the club, players, administrators and supporters closer to the local community. Since its inclusion we have seen the program go from strength to strength, and evolve along the way.
Although our cricket club is primarily based on improving our players on the field an essential part of the Waratah culture is also developing & improving our young men off the field, one of the ways our Manly for Manly program does this is by means of giving back. Giving back to the community that support us, our charity partners and to the next wave of future Waratahs at a grass roots level.
Since its inclusion we as a club know that although the community, charity partners and junior associations benefit from our great program, its our players that gain the most out of being involved and helping out. Knowing they have contributed and given back to individuals and groups alike that may not be as fortunate.
Our players, coaches and committee are only a handful of lucky individuals that have the privilidge of representing the "Manly Warringah" brand, which is an extremely strong one as it covers the entire Northern Beaches area. However, with this also comes a responsibility to respect and take care of the area that gives us all so much, this involves being part of it.
The program is a very important part of our club, because, lets face it, the northern beaches community is not only one of our strengths but also our future. The majority of our future players and administrators will come from the Northern Beaches community, so being involved with these people and engaging them early on, we hope to show what our club is about not only on the field but also off it. We know by doing this it will only help to increase our chances of future success both on and off the field. The Manly for Manly program aims to do all of these things.
The program is split up into 3 seperate focus areas:
1. Community Events:
– Club Red – Red Cross blood donation
– Movember
2. Junior Engagement:
– Player / Junior Club Association
– Manly Oval Coaching Clinics
3. Charity Partners:
– Stewart House
– Beyound Blue
– Australian Red Cross
– Happy Days
These priorities can be added to and updated as our club and community continues to evolve.
We are also extremely lucky that this program has the fantastic support of our great patrons – NSW Treasurer Mike Baird, Manly Mayor Jean Hay and Warringah Mayor Michael Regan. Click here to view their thoughts this great new initiative.
As this is a holistic approach, the Manly for Manly program will involve our players, administrators and coaching staff to some degree. It is important that all levels of the club, both on and off the field, work together to move the club in the right direction.
With the 2015/16 fast approaching the Waratah committee kicked of this seasons Manly for Manly program with the clubs first blood donation to the Red Cross. Although many of the committee members were unfortunately ruled out of donating events manager Adam Gummer lead the charge on the day becoming the very first Waratah to donate.
Any help or advice on how we could make this program better is always welcome. On this note, we are happy that this program will be run once again by Corrie Boss and Ted Lindsay for 2015/16. Ted has been involved with the Waratahs for over a decade now due to his 3 sons playing – Andrew, Michael and Peter. He is a Life Member and former President of our Junior Association, and is keen to be involved with the Waratahs once again.
It's also great to again have a current player in Corrie involved as our official Community Manager on our committee.
If you have any feedback or would like to be involved in any of these initiatives, please contact Corrie on corrie.boss@manlycricket.com or 0425 281544