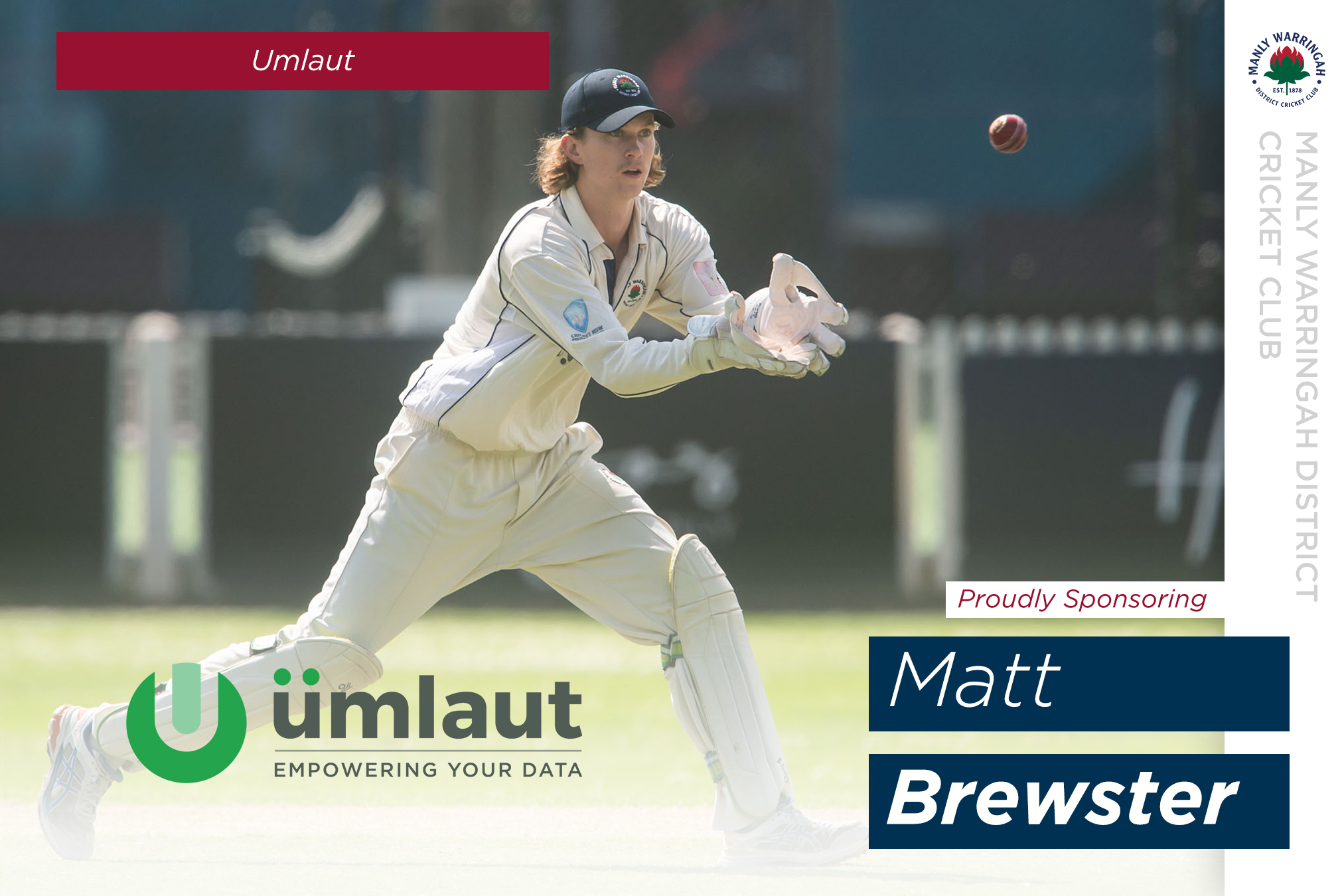 Matt Brewster has been one of the real success stories over the last few years.
Matt was never a superstar coming through the junior ranks, stuck in the middle of a successful junior side that obtained great success. However, since entering Grade he has made huge advancements in both his keeping and batting.
His work with the willow has seen him move from just a swashbuckler to a trusted opening batsmen, while his glove-work is now just as polished.
Having made his 1st Grade debut in 2019/20, Matt has continued to take his game to another level in 2020/21 with a steady flow of runs so far this season.
Matt Brewster is proudly sponsored by Umlaut IT for the 2020/21 season.
In 2016, Umlaut was created to help practices gain control of their data. With solid planning through their Discovery Program, a strategic approach to system integration and a dash of help from the industry's most trusted software solutions, Umlaut are sure they can get your data under control and return your team's focus to your core strategy.
Their small team of specialists in Sydney and Melbourne deliver holistic, IT-backed solutions that combat data disorder and set your business up for efficiency, security and growth.
Get in Contact:

Website: WWW.UMLAUTIT.COM.AU
Phone NO: 1300 80 95 80