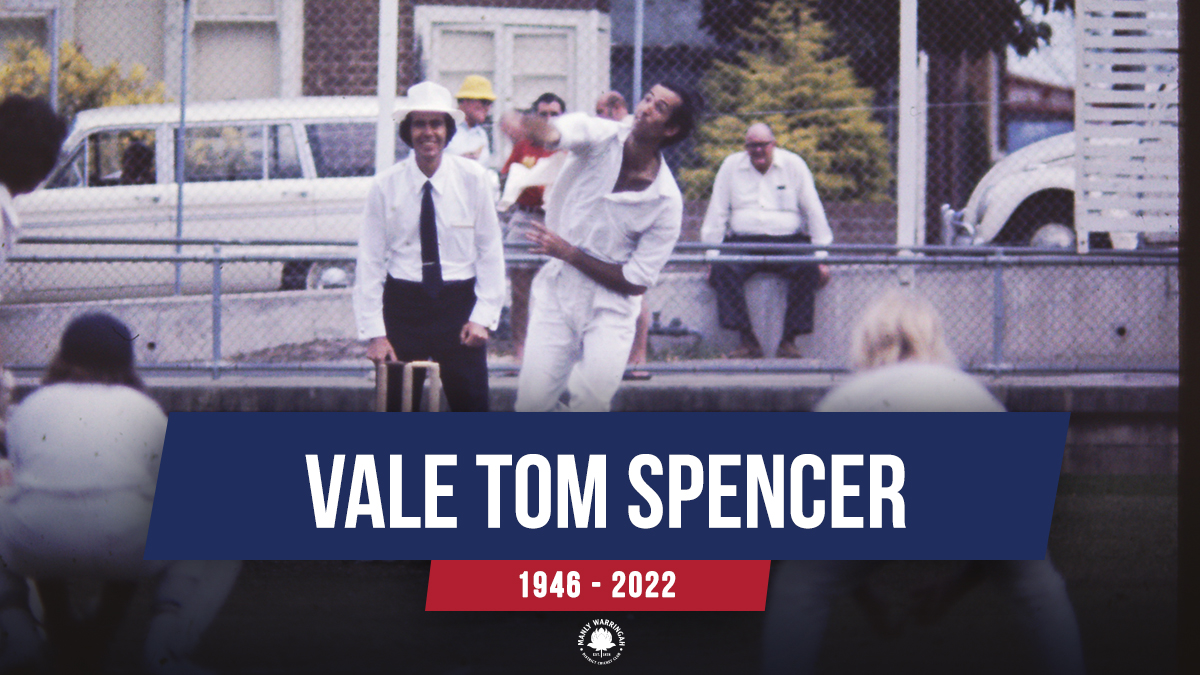 The Manly Warringah Waratahs are extremely saddened to inform all club members of the passing of Life Member and much loved Waratah Tom Spencer.
Tom's health had been in decline for a number of years, but Tom no longer being with us is another heartbreaking loss for our club.
Tom was Manly through and through. On the field he was a crafty, quick Leg-spinner who played every grade for our Club. He took 617 wickets from 1964 up until his final game in 1991, with an average of 19.41. He played many years in lower grade, quite a few of them as captain, and was a fantastic mentor to any young spinner coming through the grades.
Despite his talents with the ball, it was really his off field contribution to the Tahs that will be remembered the most as the author of our 100 year book to celebrate our centenary year in 1978. Tom and his wife Lynne spent years on that book and it is an absolute masterpiece. It has been converted online and can be found on our website here.
Tom will be cremated in a private service, with a memorial to be planned at a later date. Will will inform all club members when this is determined.
We send our deepest condolences to his wife Lynne, daughters Karen and Leanne all the entire family.
Vale Tom Spencer – 1946 to 2022