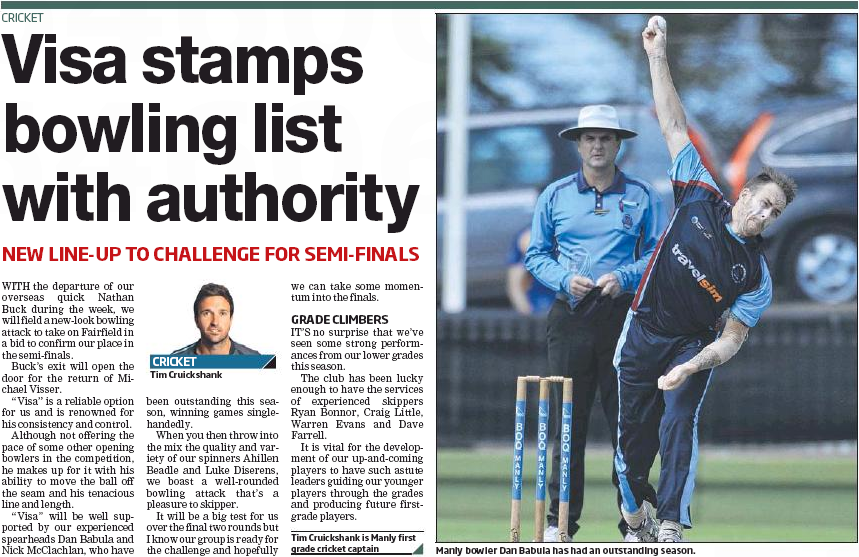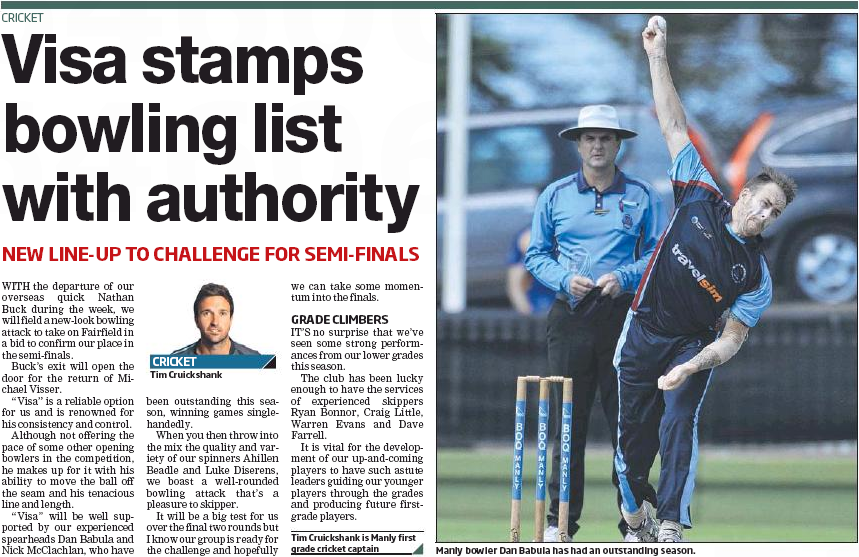 WITH the departure of our overseas quick Nathan Buck during the week, we will field a new-look bowling attack to take on Fairfield in a bid to confirm our place in the semi-finals.
Buck's exit will open the door for the return of Michael Visser.
"Visa" is a reliable option for us and is renowned for his consistency and control.
Although not offering the pace of some other opening bowlers in the competition, he makes up for it with his ability to move the ball off the seam and his tenacious line and length.
"Visa" will be well supported by our experienced spearheads Dan Babula and Nick McClachlan, who have been outstanding this season, winning games singlehandedly.
When you then throw into the mix the quality and variety of our spinners Ahillen Beadle and Luke Diserens, we boast a well-rounded bowling attack that's a pleasure to skipper.
It will be a big test for us over the final two rounds but I know our group is ready for the challenge and hopefully we can take some momentum into the finals.
GRADE CLIMBERS
IT'S no surprise that we've seen some strong performances from our lower grades this season.
The club has been lucky enough to have the services of experienced skippers Ryan Bonnor, Craig Little, Warren Evans and Dave Farrell.


It is vital for the development of our up-and-coming players to have such astute leaders guiding our younger players through the grades and producing future firstgrade players.
{loadposition cricket}