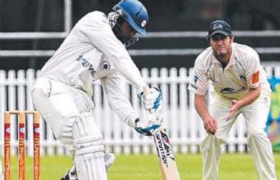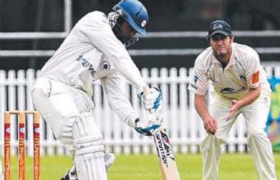 WARATAHS skipper Adam Crosthwaite was very content at stumps on Saturday at Drummoyne Oval.
Not only did the comfortable victory see his side rocket back into the top six, it truly was a group effort with all five bowlers snaring two wickets each.
Given 12 months ago Manly had the luxury of calling on the likes of Tim Cruickshank, Micky Edwards and Nic Bills, the new look XI have aimed up considerably.
"Obviously we went on to win the premiership last season but this group won't die wondering,'' Crosthwaite said.
"I love seeing the likes of Michael Visser and Matt Alexander getting rewarded for their hard work.
"Every time we have given someone an opportunity they have taken it.
"It shows the culture we have – everyone is on the same page, working towards going back-to-back."
As he has so often been, Ahillen Beadle was outstanding for the away side at Drummoyne.
After top scoring with 88 on day one, the classy allrounder was equally impressive with the ball, finishing with 2-37 from 24 controlled overs.
"AB was brilliant, he held up an end really well which allowed our other guys to really attack with the ball in hand,'' Crosthwaite added.
"He is our undoubted xfactor and if he continues to fire we will be very hard to beat."
With the qualifying finals looming on March 19 and 20, fourth placed Manly are in a great spot.
Parramatta (home at Graham Reserve) and Mosman on the road (Allan Border Oval) will be followed by a trip to Hurstville Oval to face the always competitive St George.
{loadposition cricket}