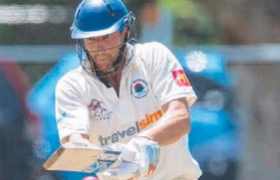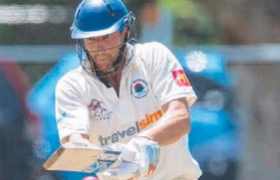 KEEPING grade players in the game beyond the age of 30 has been a challenge for as long as I have been around.
Many would love to kick on for another 5 to 10 years but, understandably, work and/or family commitments take priority and older players are often lost to the game.
It is something the Sydney grade cricket competition has attempted to address with a more family-friendly playing schedule, while at Manly we do our best to manage things so those with heavy commitments are cut a bit of slack.
Nat Hill shelved cricket to concentrate on work but he could not get the game out of his system.
A classy top-order batsman, he is back playing second grade but will do a job for us in whatever grade he is picked.
It's important that our younger guys get to rub shoulders and play with the likes of Hilly and those who have been around for a while and experienced the ups and downs of grade cricket.
When I started out we had players such as Greg Bush, Dicky Fry, Gav Fletcher and Phil Marks at the club.
What I learnt from those guys – on and off the field – was invaluable.
Welcome back, Hilly. We've missed you.
ON-FIELD TRAGEDIES
SADLY, cricket is not immune to death on the field.
There was, of course, the death of Phillip Hughes in 2014. Closer to home, our fourth grade side was playing in a match against Gordon at Chatswood when a player collapsed and died.
And former Test spinner Beau Casson had to leave Manly Oval in distress a few years back when his heart condition flared.
We need to be prepared for future occurrences, so we decided to do something about it. This month, a group of 25 from Manly, Warringah Shires and our junior reps was taken through a first-aid course by our good friends at Healthcorp.
In addition, we have installed a defibrillator in the umpires' changing rooms at Manly Oval and will do the same at Graham Reserve and Mike Pawley Oval.
Each ground also has upto-date first aid kits.
Well done to all.
LOVE FOR LACHIE DAY
LITTLE Lachie Muldoon loved his cricket.
The 10-year-old played for the Peninsula club and, like most boys his age, would have dreamt of playing for Australia.
Lachie's life was cut way too short after he succumbed to brain cancer after a very brave fight.
Manly, along with our brothers at Warringah and the entire cricket community, are proud to be supporting the Love For Lachie annual golf day at Mona Vale on March 4.
All proceeds from the day will go towards the University of NSW Brain Cancer Research Centre.
Further information is available online at loveforlachie.com.au.
{loadposition cricket}