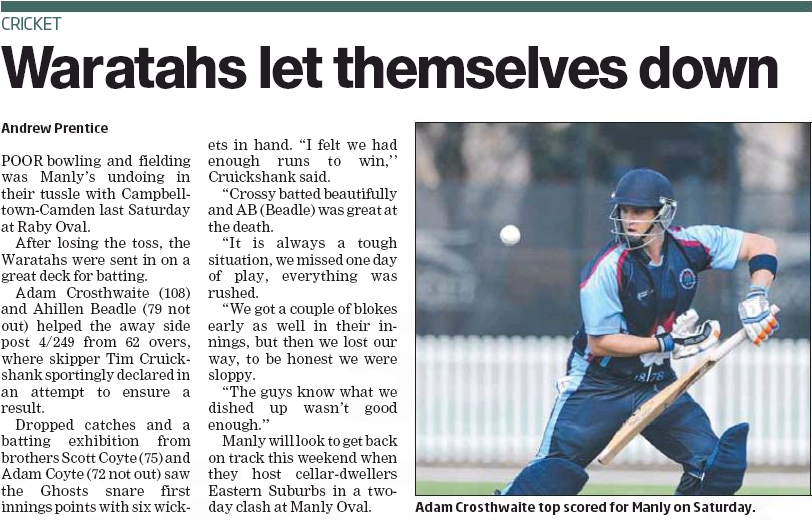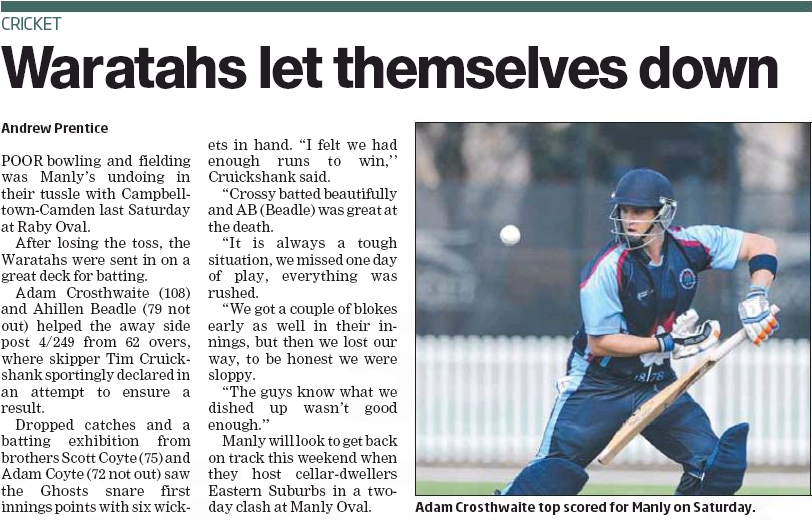 POOR bowling and fielding was Manly's undoing in their tussle with Campbelltown-Camden last Saturday at Raby Oval.
After losing the toss, the Waratahs were sent in on a great deck for batting.
Adam Crosthwaite (108) and Ahillen Beadle (79 not out) helped the away side post 4/249 from 62 overs, where skipper Tim Cruickshank sportingly declared in an attempt to ensure a result.
Dropped catches and a batting exhibition from brothers Scott Coyte (75) and Adam Coyte (72 not out) saw the Ghosts snare first innings points with six wickets in hand. "I felt we had enough runs to win,'' Cruickshank said.
"Crossy batted beautifully and AB (Beadle) was great at the death.
"It is always a tough situation, we missed one day of play, everything was rushed.
"We got a couple of blokes early as well in their innings, but then we lost our way, to be honest we were sloppy.
"The guys know what we dished up wasn't good enough."
Manly will look to get back on track this weekend when they host cellar-dwellers Eastern Suburbs in a twoday clash at Manly Oval.
{loadposition cricket}