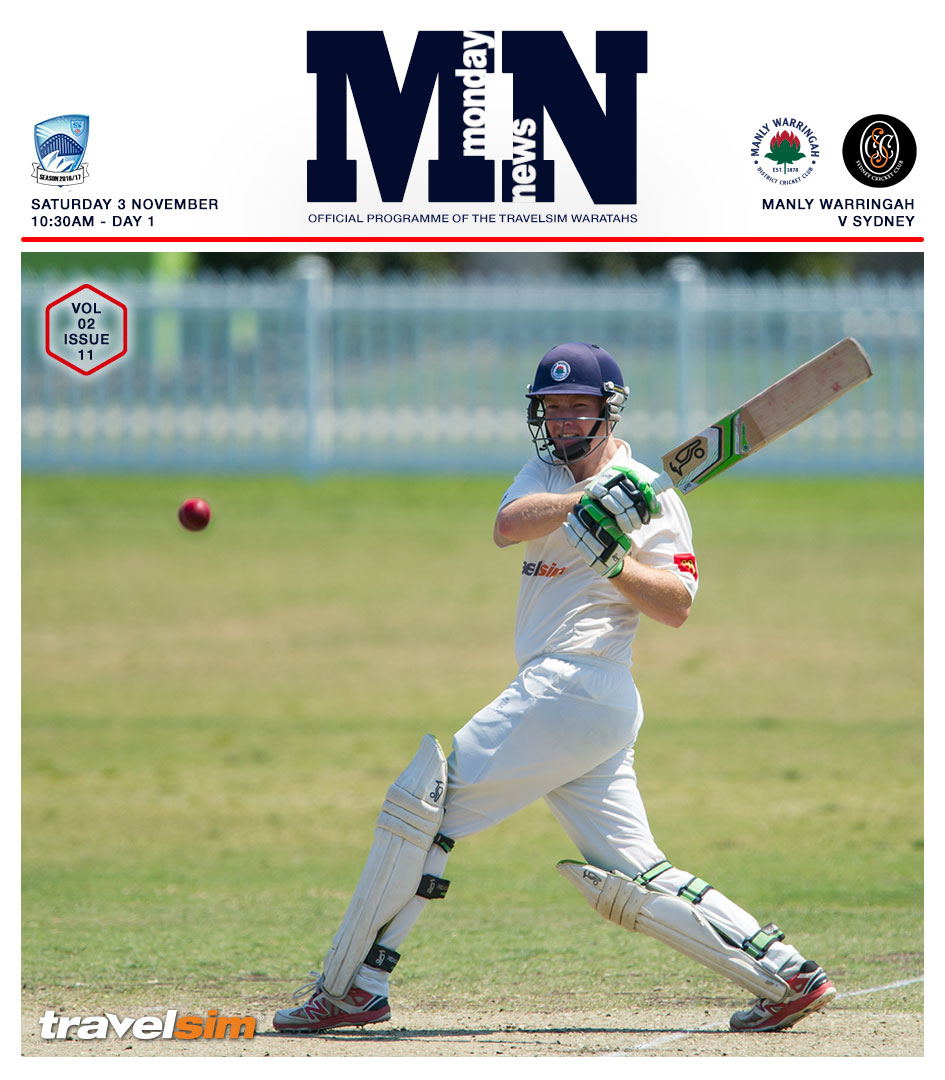 Round 7 saw the mighty Tahs up against Sydney Cricket Club. Some good performances in 1s and 5s with 2s, 3s and 4s struggling with the bat for the most part. First grade dismissed Sydney for 302 with Beatty, Carden and Alexander all amongst the wickets. Second grade made their way to 135, largely thanks to a 64 run partnership between Gainsford and Visser. Third grade battled with the bat to make their way to 92, Sydney are 3/196 in return. Fourth grade fought hard to get to 163, largely thanks to McKenna's unbeaten 78 from 53 rocks batting at 9. Fifth grade had a solid day out, amassing 7/281 from their 80 overs. Pickering made an awesome 96 and was unlucky not to get a ton, Wheeler was also amongst the runs again, compiling 64. First grade also won their T20 on Sunday against Illawarra very comfortably compiling 2/189 from their allotted overs, Lenton staring with 110*. Illawarra could only manage 118 in reply, with Graham, Alexander and Beadle getting amongst the wickets.

4 Pines Player of the Week – Taylor Beatty

Taylor showed his class with the ball on Saturday at Manly Oval to take a very impressive 4/67 from 21 overs. They are his best figures in his First Grade career as he went about his business on a flat track in God's Country. He bowled well in tandem with Alexander and Carden who picked up 3 scalps each.

Taylor is a very deserving recipient for the 4 pines player of the week as he showed what he is capable of, hopefully this is the start of many great performances from Beatty this season.

Well done mate!

1st Grade – Manly-Warringah 1/39, Sydney 10/302 (T Beatty 4/67, J Carden 3/42, M Alexander 3/110)
We lost the toss on a green wicket back at Manly oval and Sydney decided to Bat. We started the day with 10 guys as Jay was delayed and coming straight off a plane returning from Sydney Thunder duties where he smashed 76 off 50 odd balls during the week. The day started well with Matty Alexander claiming a wicket in the first over caught behind by the stand in wicketkeeper, the better Crosthwaite. Taylor Beatty took with new ball to partner with Matty A and together they bowled tight lines and got some movement. We had Sydney under pressure 3/31 early in the day, when Taylor knocked over the Sydney captain with a beautiful inswinger.
Enter the debutant Jake Carden, Jake started beautifully and hit a great length and made it uncomfortable for the Sydney batsmen. Jakes first first grade wicket was a memorable ball taking the outside edge and being taken at second slip. His celebration was straight out of the Brett Lee handbook with AB suggesting he should have been a baller. This left Sydney at 4/48.
We did have them on the ropes but we never felt totally in control as ex England one day batsmen Joe Denly was still at the crease. Sydney built a partnership and got to lunch at 5/104. After lunch we claimed an early wicket with Matty A catching the edge and we had them 6 down for 114. Denly still at the crease was a concern. He partnered with their number 8 for a 131 run partnership. We lost our way a little and leaked too many runs and put down a few easy chances. We broke the partnership and able to take some wickets to follow. Still Denly was in and making life difficult, he made his 100 and kept going we eventually dismissed him as the last batsmen for 160 closing their innings at 302. Beatty with 4 wickets was the standout and Carden on debut with 3 along with Matty A taking the other 3.
We had 20 overs to bat and we understood the importance of getting through this period with little damage. Jarrod unfortunately got a very good ball from the left armer to be out caught behind. We still had a little over an hour to bat at 1/7. We were able to get through the next hour to go to stumps at 1/39, trailing by 263 runs with 9 wickets left. I am not out 20 odd with Adam not out 6 off 3000 balls. A huge weekend for our group to chase down the runs next Saturday.
Go Manly,
James Crosthwaite (better Crosthwaite)
2nd Grade – Manly-Warringah 10/135 (M Visser 39, S Gainsford 36), Sydney 4/98 (M Visser 3/49)
The Manly lads turned up to a fairly green looking wicket at Drummoyne Oval. Skipper Jack Ritchie lost the toss and we were sent in. We began the innings with the mindset of ensuring we batted out the 96 overs and doing the hard yards early.
However, the wicket was providing a lot more seam and movement than first anticipated. Openers Ritchie (2) and D'arcy (4) found themselves bowled by deliveries that jagged. We then found ourselves 5/24 when batsmen Weston (6), Kaye (5) and Bariol (0) were dismissed due to some good tight bowling, assisted by the green wicket.
Daley (18) and Gainsford (36) knuckled down and scored some very handy runs due to some good scoring shots straight down the ground and some wayward leg side bowling. Daley was then dismissed after a solid start which brought Visser (39) to the crease who combined with Gainsford to provide the tahs with a decent score to bowl at when the time came. Both batsmen faced over 100 balls and did at excellent job at battling it out in the difficult conditions. Visser's innings included a superb six hit hard and flat over long on.
Unfortunately the tail could not hold on with both Marshall and Bishop-Perrett falling LBW to the leg spinner for 0. This left Wigney 7 not out after cracking boundary over cover. All out 135.
The Tahs took the new ball with full belief we could cause some damage with the 42 overs left in the day. With Ritchie having to leave at tea, under 14's rep player Nick Taylor was called into field. Openers Visser and Wigney bowled great lines and were unlucky with a few plays and misses early. Debutant Bishop-Perrett was called in at first change, bowling straight and also managed to draw some false shots.
Visser managed to grab the breakthrough snicking off the opener. Dylan Marshall then removed the other opener due to an excellent catch from young stand in Nick Taylor at square leg. Visser managed to grab 2 wickets later in the day due to some good tight bowling in partnership with Tom Kaye. Leaving Sydney at 4-98 at stumps.
The Tahs will return to Drummoyne next week with full belief that we can pick up six quick wickets and get the job done.
Go Manly!
Ryan Bishop-Perrett
3rd Grade – Manly-Warringah 10/92 (J Crombie 25), Sydney 3/196
3rds were confronted with a very green, hard pitch and deep down were hoping to lose the toss. We won, had a bat (not for long) and were rolled in the 34th over for a paltry 92. The last time we collapsed was on a fresh wicket at MPO so we need to step up a bit when the bowlers test our technique. Once again James Crombie (last man out for 25) was the pick, as he was v Penrith when we were last rolled, so well done mate.
Luke Edgell (20) was the only other guy to hit double figures and he batted well before following one and snicking. Maybe there were one or two dodgy decisions amongst it all but no body cares. We need to get better when there is a bit of movement around. I have no doubt we can fight back and show Sydney our true colours when we have a bat this weekend. Must admit I was a bit surprised they did not show greater intent at the end of the day and stick us in for a testing period, but they deserve to do what they want as they thoroughly outplayed us on day 1.
With just 92 we needed to get a cracking start. Cracking was not the word as two edges were spilt early on and they got off to a flyer going at 6rpo early on. Both Brad & Falcs created a regulation chance each and it may have been a different game but not to be as Sydney dealt with us comfortably to the end of the day finishing 3/196. Crombie the pick of the bowlers despite finishing wicketless. Sam Alexander bowled well and exclaimed loudly, Ash's leggies were expensive but getting better and Ned picked up one as well but all up a very disappointing day. These days happen to all teams, as long as we limit them and bounce back well over the next two weekends this will be quickly forgotten.
Many thanks to Langdon for scoring all day as he did against Penrith – we'll do better for you next time mate.
Warren
4th Grade – Manly-Warringah 10/163 (D McKenna 78*, I Vumbaca 30), Sydney 5/147 (W Akhurst 2/26)
Day one of the clash against Sydney finished with the Sydney team very much in control of the game. On a deck which looked pretty fair for vat and ball at the start of the day we were put in to have a stick. Will and Nick opened up and both looked comfortable at the crease, lots of positive things looking to come of the innings.
Unfortunately, wickets fell at regular intervals and a short time later we found ourselves at 9-80 after 20 odd overs. All batsman found the pitch good to bat on but somehow also found ways of losing their wicket. Dan McKenna was the shining light for the team, once again highlighting his clean hitting ability at the lower end of the batting order. Glyn at 11 supported Dan very well at the other end as he plundered 8 fours and 6 sixes on his way to 78no.
The innings eventually came to a close all out for 163 and the pitch being flat as a tack.
Alex made the first breakthrough early in the piece but in contrast to our innings the Sydney batsman were able to take full advantage of the batting paradise and took to any loose balls ruthlessly.
After being 1-120 however there was a small revival of the manly boys in the last session with Will Ackhurst taking the 2 wickets of the in batsman, Zach got one too late in the day, and Will Outred joined in as well with one, bowling some of the best leg spin bowling your likely to see in 4th grade.
Sydney finished the day at 5-147.
Jacob Graham
5th Grade – Manly-Warringah 7/281 (J Pickering 96, D Wheeler 64, J O'Sullivan 37), Sydney dnb
On an overcast cloudy day at Mike Pawley the Manly 5th graders strolled out to a hard pitch, which would be good to have a bat on. With everyone hoping to bat Waddo went out to the toss, he won and we chose to bat. With the early loss of Matt Brewster (0) Dom Wheeler and Joel Mason combined to create a good partnership to dig the boys out of trouble.
With Maso spooning one to mid wicket, Poole came to the crease to knock a few around only to be stumped later with a good ball from Sydney's left arm ortho. Jack Pickering was next to the middle with him and Dom combining to create a spectacular partnership of 86 with fine combinations of cut shots, pull shots and cover drives taking Dom to well notched up 50 and taking the team score to 3-150. Following the departure of Dom after a solid innings a low ball caught him on the pads for a quality 64, Jacob came to the crease and together he and Jack continued the run scoring with Jack playing fine shots knocking up this 50 not long after tea.
Jack and Jacob both persisted and kept scoring valuable runs with a mixture of 4s, 2s and quick singles forcing Sydney on the back foot and taking to manly boys to 4-200 at the final drinks break. With the pair still continuing on Jack entered the nervous 90s and played classy shots to get to 96 and to unfortunately fall short of his ton by chipping one to a man in close. From here Jonah entered to push around a few singles to get off the mark before the loss of Jacob for 37 placing the boys at this stage 6-250. Hayden then came to the middle to only hit a few singles getting Jonah on strike who then went ballistic hitting reverse sweeps for 2 and bombs over cover for 4 and 6. Jonah's streak of bombs unfortunately came to and end when he skied one straight up falling for a quick 29. This then brought the captain Waddo to the crease for the last ball as he simply stood and delivered hitting a huge bomb for 6 leaving the Waratahs 7-281 at stumps on day 1.
Hayden Brown
First Grade T20
North Dalton Park was the venue for our last round game of the T20s. Adam Crossy won the toss and we elected to bat. Fast forward 20 overs and we had amassed 2/189, J Lenton was the star compiling 110* from 72 balls, AB also made 41* from 24 balls. They both batted really well and showed Illawarra how cricket is played in Manly
We then went to business with the ball, rock and rolling Illawarra for 118, Joey Graham the pick of the bowlers picking up 4/24 from his 4 overs. Matt Alexander also bowled extremely well and picked up 3/22 from his 4 overs. A Beadle chimed in with 2/26 as well. A very dominant display from the Manly boys whose campaign is now over as we missed out on the finals.