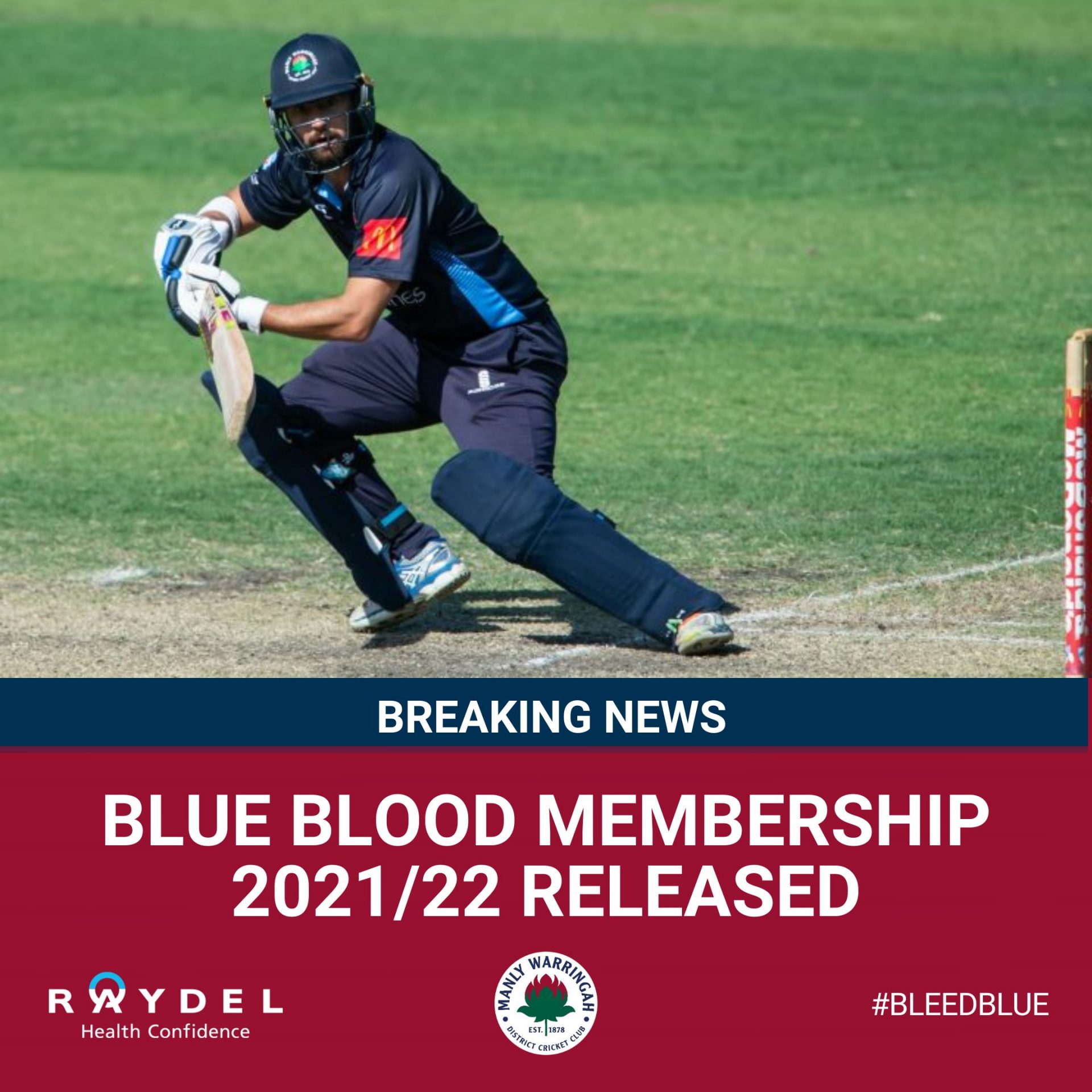 Manly Warringah Waratah supporters,
Don't forget about our Blue Blood Membership package for the 2021/22 season.
We are very proud of the role we play in the peninsula community and consider all our players, ex-players, volunteers and supporters as part of our Manly Cricket family.
Joining the Blue Blood Club offers a non-playing membership of the club and our 2020/21 offers the following benefits;
2021-22 MWDCC polo shirt, provided by our new suppliers, ISC.
VIP ticket to Room at Top, Manly Oval function for T-20 v Easts on Sunday, 28 November, at 2.30pm, with food and beverages provided.
MWDCC beer cooler
Name displayed on Blue Blood section of club website.
Name displayed in 2021-22 Annual Report
Voting rights at 2022 AGM
The 2021/22 fee is $110.
We are looking forward to seeing you at some matches in 2021/22
Go Manly