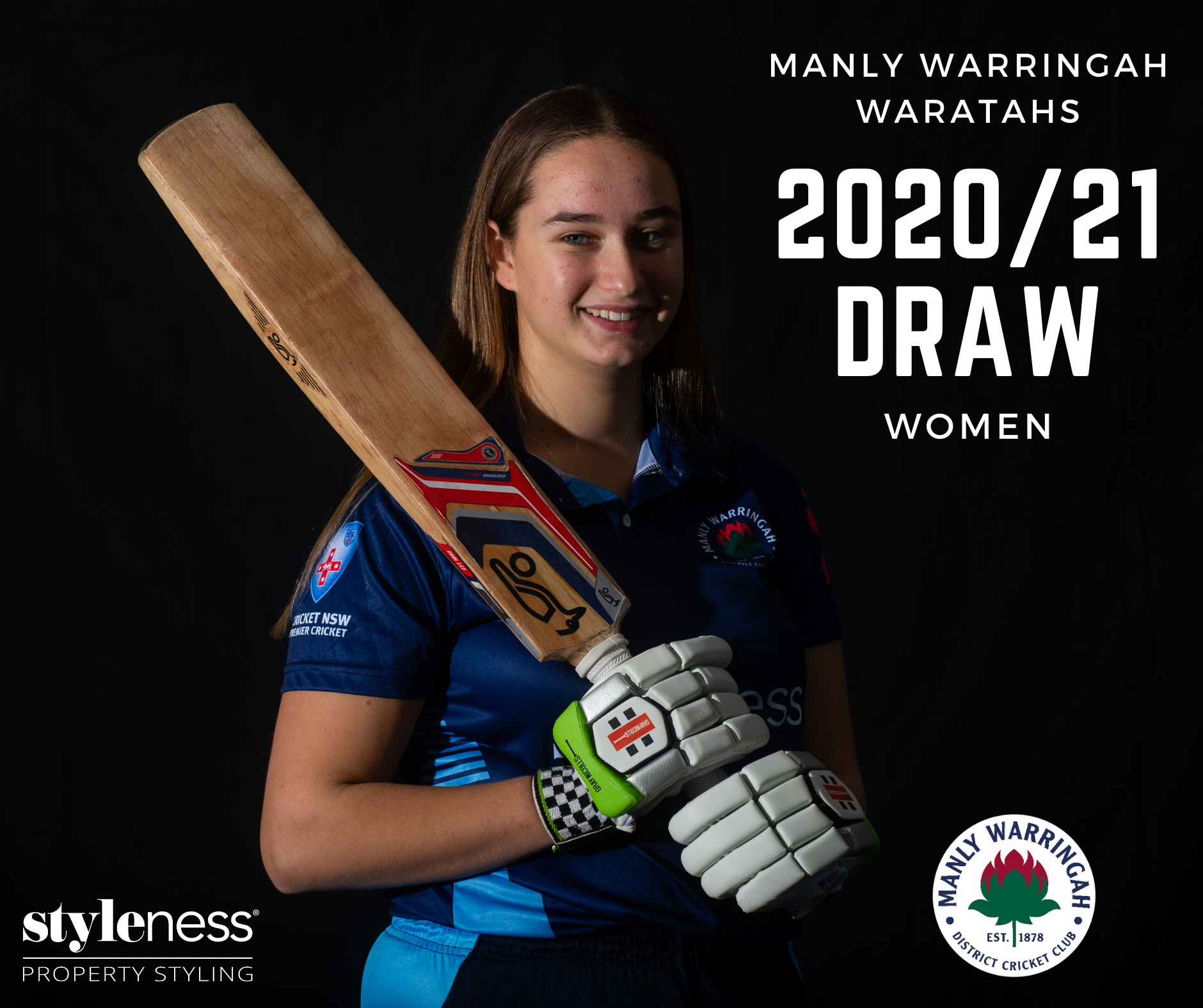 The Womens Sydney Premier Cricket Draw has been released for the upcoming 2020/21 season.
This year the Styleness Manly Warringah Waratahs will field a 2nd Grade, 3rd Grade, and Brewer Shield side, with all three competitions kicking off this weekend (17 October).
2nd Grade will play a mix of T20 and Limited Overs games throughout the season, and after having the Bye Round 1, will kick things off against Universities on 25 October.
Other notable games include Rounds 10 and 17 against last years champions Parramatta, and Rounds 3 and Round 13 against local rivals Gordon.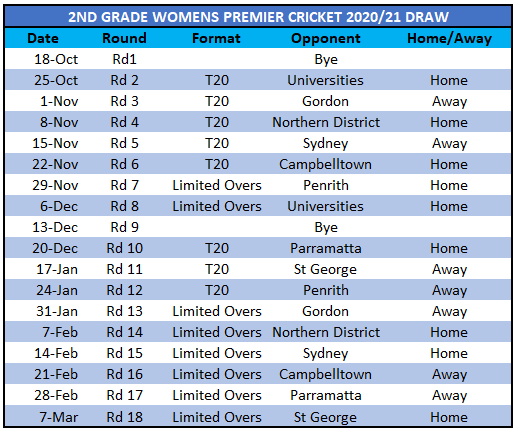 The 3rd Grade side will play two separate competitions this season, with the T20 season taking place before Christmas, and the Limited Overs 40 over a side competition beginning on the 16th January.
Notable games include Round 1 and 2 of the T20 Competition and Round 3 of Limited Overs against UTS North Sydney, and Gordon in Round 5 of the T20 and the last round of the Limited Overs Competition.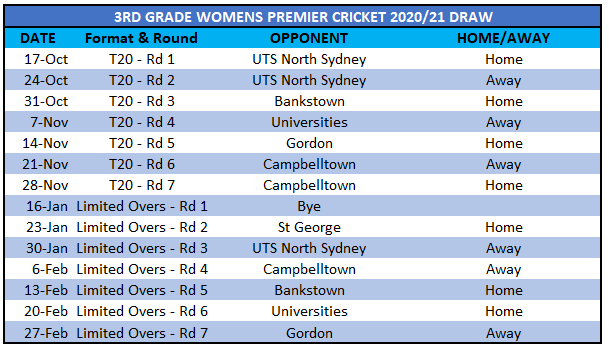 The Brewer Shield will also play a mix of T20's and Limited Overs games, and will kick things off on 18 October against Bankstown.
They will face last years premiers Sydney in Round 6 and Round 16, and will also play local rivals North Sydney in Rounds 10 and 17.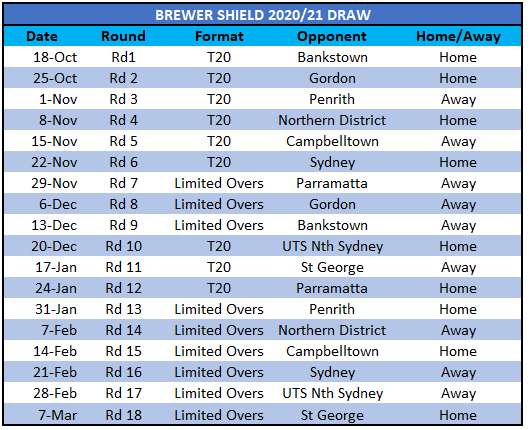 Good luck to all players this weekend, and to the womens sides throughout the upcoming season.