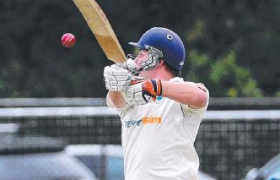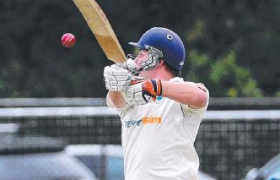 FORMER Manly Daily journalist Brenton Cherry came back to haunt the northern beaches after his century guided Parramatta to a brilliant round 13 win over Manly on Sunday at Graham Reserve.
The Waratahs looked home and hosed at stumps on Saturday following gritty hundreds from Jarrod Rawlings (120) and James Crosthwaite (111).
But Cherry (132) and Will Affleck (116) had other ideas, with their 218-run opening stand securing a remarkable result on the road.
"The deck was a little flat but it offered a bit early,'' Cherry said yesterday. "They (Manly) dropped a couple of tough chances and we went on with the job. "It keeps our season alive, so we were pretty happy."
Affleck targeted allrounder Ahillen Beadle and Cherry felt that bold decision was paramount.
"We knew AB has the ability to tie down an end and build pressure, so Will went at him from his first over,'' he said. "To be fair he rode his luck, but it was a gamble we felt was worth the risk."
Cherry was also impressed with the state of Graham Reserve.
"I hadn't played there since my younger days,'' he said.
"The outfield was quick, it was a fun couple of days' cricket."
The costly loss sees Manly drop out to top six, finding themselves in seventh spot, with must-win games versus Mosman and St George to round out the home and away campaign.
{loadposition cricket}