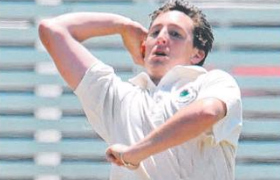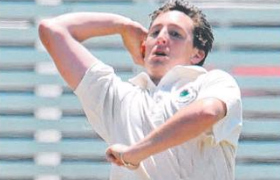 GRAHAM Reserve has long been known as 'Atmosphere Park' by all of us at Manly.
Yes, it's a term laced with sarcasm because it's fair to say the dusty old outfield and low bounce pitch made it very hard to get up for games there.
But we're now searching for a new nickname after the ground's recent facelift.
The training facilities are second to none thanks to the fantastic new nets and the playing surface has undergone a remarkable transformation.
The ground was laser-levelled and brand new turf laid to ensure both cricketers – and football players when their season starts – have the best possible surface.
To top this off, Graham's has now got a picket fence.
While it's square to cater for both cricket and football, it gives the ground a classy feel, and means we're taking suggestions from anyone who can help us come up with a new nickname.
We miss beautiful Manly Oval while it undergoes work of its own, but Graham's is now a very comfortable second home.
BAKER HAS A BALL
MOST bowlers think they can bat a bit and batsmen are no different when it comes to the bowling caper.
Second-grader Aidan Baker is one who is more renowned for his work with the bat but it was with the ball that he did the damage last week.
"Flat" took an amazing 5-17 with his little swingers to help us to a comfortable win over Parramatta, showing it's not always about how quick you bowl.
Off the field, Aidan has also done an amazing amount of coaching across junior rep teams and junior clubs this season, with his under-13 team winning the DCA competition.
And if you've been on our social media pages, you have probably seen him regularly popping up for his work with the Manly for Manly community program.
Flat is one of the club's real characters but he also gets the job done on the field.
This is his 14th year at the Tahs and he is closing in on 5000 runs and has taken over 100 wickets.
{loadposition cricket}