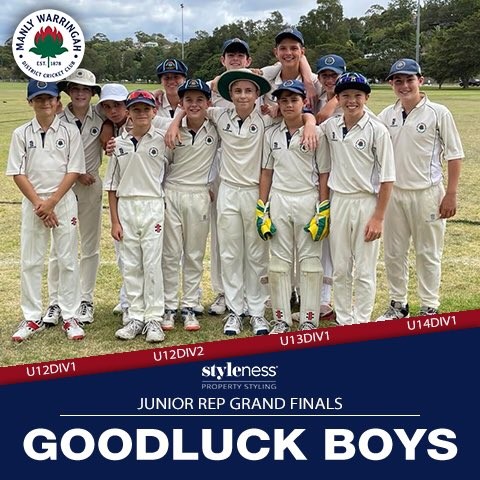 Four Manly Junior Warringah Cricket Association Representative sides will be playing in Grand Finals this weekend.
Delayed due to the end of last year's COVID-19 lockdown, the Manly Junior sides have continued their great form in the new year, and will look to bring home the silverware on Sunday.
Both U12 Div 1 and Div 2 sides will be playing North Shore in their respective grand finals, while the U13 Div 1 will take on Parramatta and the U14 Div 1 will take on Sutherland.
To have 4 teams in the GF is almost unheard of, and shows the strength of the junior cricket program in the area.
These boys are the future of senior cricket on the Northern Beaches, and we will all be barracking hard for you on Sunday.
Good Luck and Go Manly!