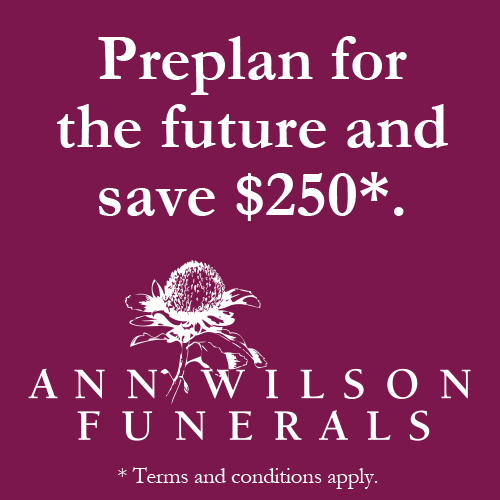 Waratahs President Andrew Fraser and First Grade captain Adam Crosthwaite with Toni Hardman
We are delighted to announce that Ann Wilson Funerals have once again signed on as a main club sponsor for the 2016/17 season.
Ann Wilson Funerals have been a great supporter of ours for the last 6 years. Introduced to the club through Nathan "Gutty" Austin, they have shown to be fantastic contributors to the local community through both our association and other contributions across the Northern Beaches.
As well as being supporter of the Waratahs, they are major backers of Warringah Cricket Clubs "Club Weldon" initiative.
Ann Wilson Funerals Regional General Manager Toni Hardman is once again excited about their involvement with the club.
"It has been great to see the club hbe successful over the last few season" said Hardman.
"We have been involved for the last 6 years and it has been great to see the results on the field continue to grow. It is fantastic to be involved with one of the most progressive and community minded organisation on the Northern Beaches, which is the home of Ann Wilson Funerals".
Ann Wilson Funerals will once again be appearing on the right breast of all 2016/17 white playing shirts.
Grief is a normal and natural emotional response and Ann Wilson and her funeral directors have been there since 1995 to assist families on the Peninsula and Sydney's Northern Beaches in their time of emotional need.
For any funeral services, please call Ann Wilson Funerals on (02) 9971 4224, or visit them at http://www.annwilsonfunerals.com.au
Ann Wilson Fuernals also has a great offer for all players, sponsors, Blue Blood Members and all family members as part of our Manly Mates Rates program. They are ofering a $250 discount on any pre-paid funerals. Details apply. Visit http://www.annwilsonfunerals.com.au/discount