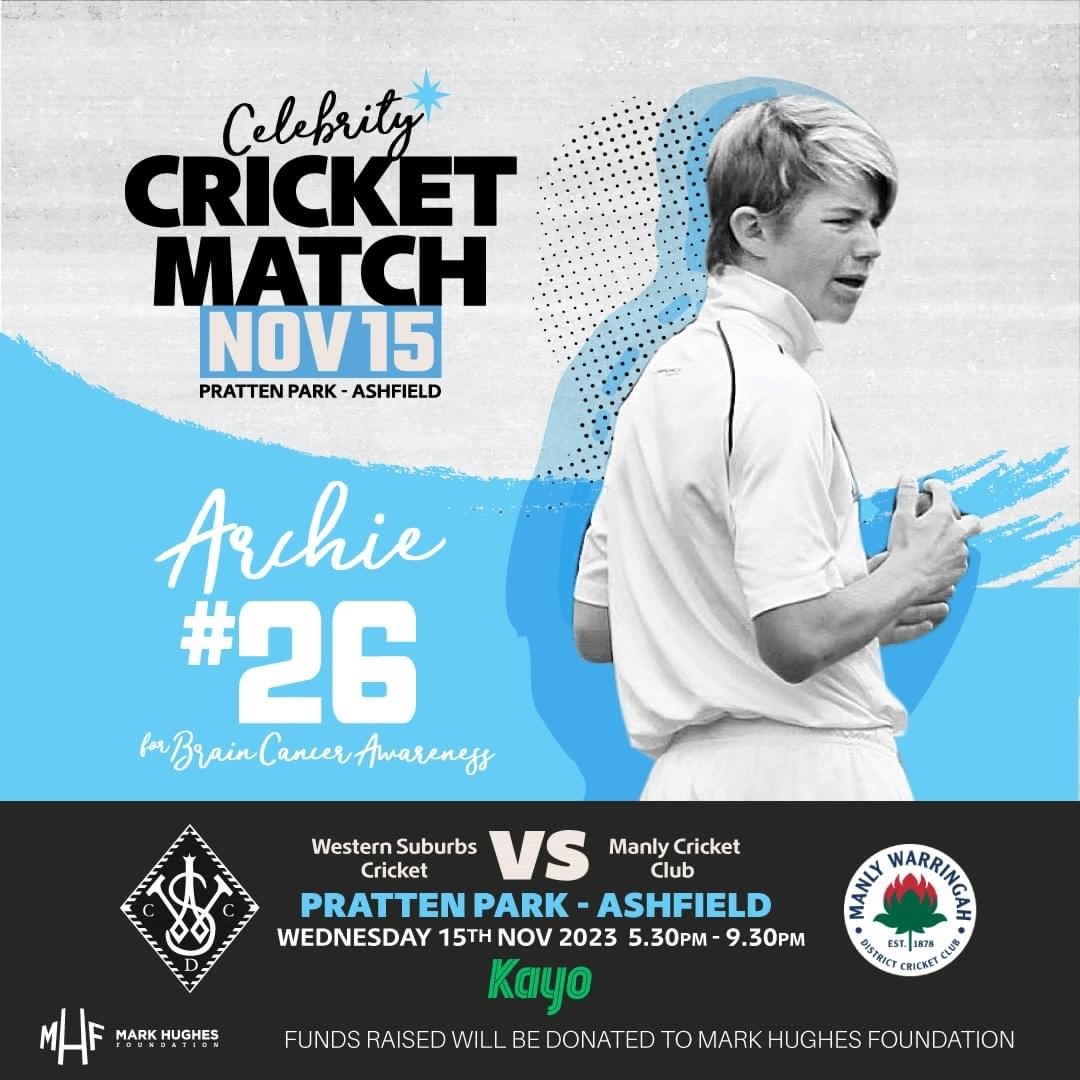 The Manly Warringah Waratahs will be taking on Western Suburbs in a celebrity charity match to honour the late Archie Gray, as well as raise money for the Mark Hughes foundation.
We are absolutely honored to be involved in such a wonderful initiative.
Archie passed away on the 8th of November 2022 after an eleven-and-a-half-month battle with brain cancer. He was just 17 years of age. An absolutely outstanding and talented cricketer for Western Suburbs Cricket Club, who describe Archie as a "GUN". Archie at the age of 16, debuted in second grade, alongside his elder brother Finn.
Archie was also a year 11 student at St Patrick's College Strathfield, who was a friend to so many within the cricketing community.
Archie's last game of cricket was against us at Pratten Park, and his last 4 days of life were spent at Bear Cottage in Manly. For this reason, the 2 clubs have come together to create a spectacular T20 cricketing event, with a mix of current players and yester-year players (celebrities), to celebrate Archie's passion for cricket and continue to raise awareness of brain cancer through Mark Hughes Foundation.
The match will be held at the site of Archie's last game, Pratten Park, on Wednesday 15th November. it will start at 5.30pm and go to 9.30pm. The match will also be streamed live on Kayo.
More details will be announced shortly. In the meantime, for any sponsorship or general enquirers contact Archie's Dad Andrew Gray on 0422 177236, or from the 2 clubs involved, David Gainsford (Manly) on 0418 966833 or Michael Swan (Wests) on 0408 168586.
We look forward to being involved in a great day to celebrate the life of Archie.