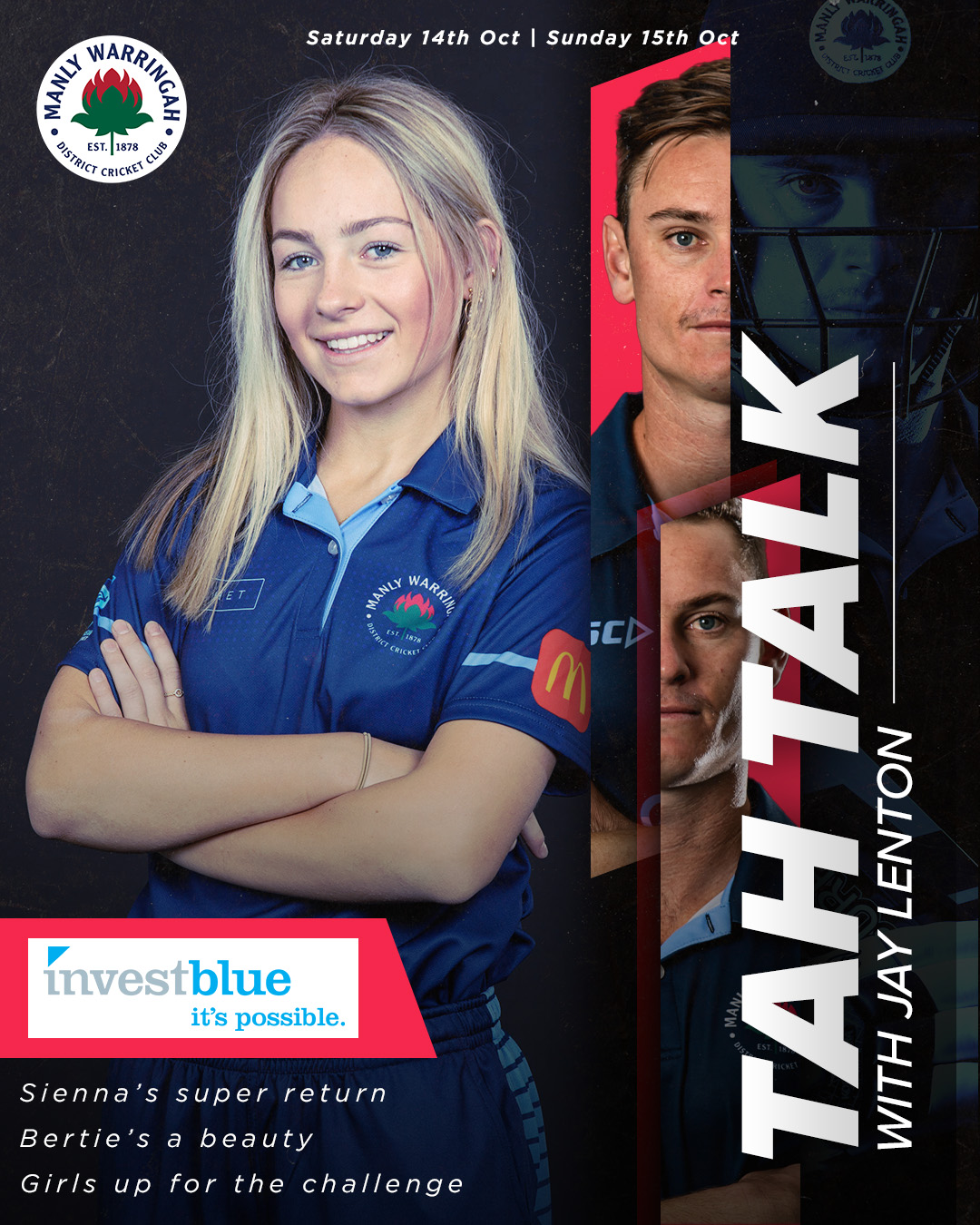 SIENNA'S SUPER RETURN
Sienna James looked like being the one that got away when she quit cricket two years following second grade's premiership win.
She had fallen out of love with the game and wanted to focus on other aspects of her life, including completing the HSC. 
"Winning the second grade premiership felt like the best way to leave. I had begun to fall out of love with the sport and cricket was feeling a bit more like a burden than enjoyment," Sienna explained. 
"So, I thought why not just have a break and see what happens."
Well, what happened was Sienna fell back in love with cricket after her two-year hiatus, returning this season after thirds skipper Sallie Molyneux lured her back.
Overcoming a big bundle of comeback nerves, the top order bat scored an undefeated 50 and took a wicket to steer her team to a seven-wicket win over Sydney last Saturday.
She said: "Deciding to come back to cricket was after a very long discussion with myself. I had been thinking about it for a while and I would occasionally bump into the girls who I had played with for years and it got me thinking about playing again. 
"Sallie reached out to me, seeing if I was interested in 3rd grade and without a second thought I said 'yeah'. 
"My goal was to not get out first ball and to bowl on the pitch. Playing that first game back made me just realise how much I enjoyed playing cricket and the energy that Manly girls have.
"Sallie had full faith in me, way more than I had in myself, and placed me to open both bowling and batting. 
"I was nervous but it felt quite natural once I was out there."
It's great to have you back, Sienna.
BERTIE'S A BEAUTY
Well, that didn't take long.
Englishman Bertie Foreman has only been here a week or two but has made an instant impact – on and off the field.
The England under-19 off spinner debuted for us in the one-day loss to North Sydney last Saturday, taking 1-38 and challenging every batsman throughout his 10 overs.
His varied pace and skill with the ball makes him a wonderful addition to our bowling line-up.
Bertie's also a great mover in the field and plays unconventional shots with the bat. 
In other words – the all-round package.
Off the field, young Bert has surrounded and immersed himself in the Manly culture and lifestyle and is proving a very popular clubmate.
Welcome Bertie…we look forward to a long year of success with you.
GIRLS UP FOR THE CHALLENGE
I recently had the privilege of attending the under-16s women's State Challenge at Raymond Terrace through my role at Cricket NSW.
The Blues fielded two country and two metro teams, with the girls playing two T20 games and a one-dayer with a view to choosing two sides for the upcoming national championships.
Manly had four players on display and all stood tall.
Hannah Moss impressed with both bat and ball, Ara Handley can't bowl currently but performed with the bat, Lara Hughes impressed with the ball and young Kaya Punter stood up despite being younger than the majority.
The four girls all produced in the opening round of the women's competition last weekend and I look forward to bringing you more reports of their progress throughout the summer.