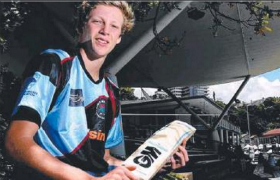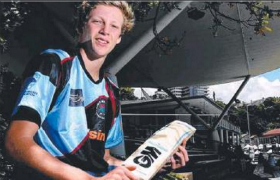 JACK Edwards feels like a veteran.
It is an odd statement given he is still a teenager, but after three summers with Manly in the Green Shield, he is part of the junior club's fabric.
A dynamic opening batsman, Edwards recently represented Australia's under16s against Pakistan alongside teammate Aiden Bariol in Bowral.
Both appear destined for higher honours, but for the time being, their focus is all about landing the Waratahs the under-16 title for the first time since 1992.
"We have a well-balanced squad,'' Edwards said this week. "I think we will be hard to beat. Depth is crucial with so many (seven) pool games, so hopefully we can peak at the right time."
{loadposition cricket}