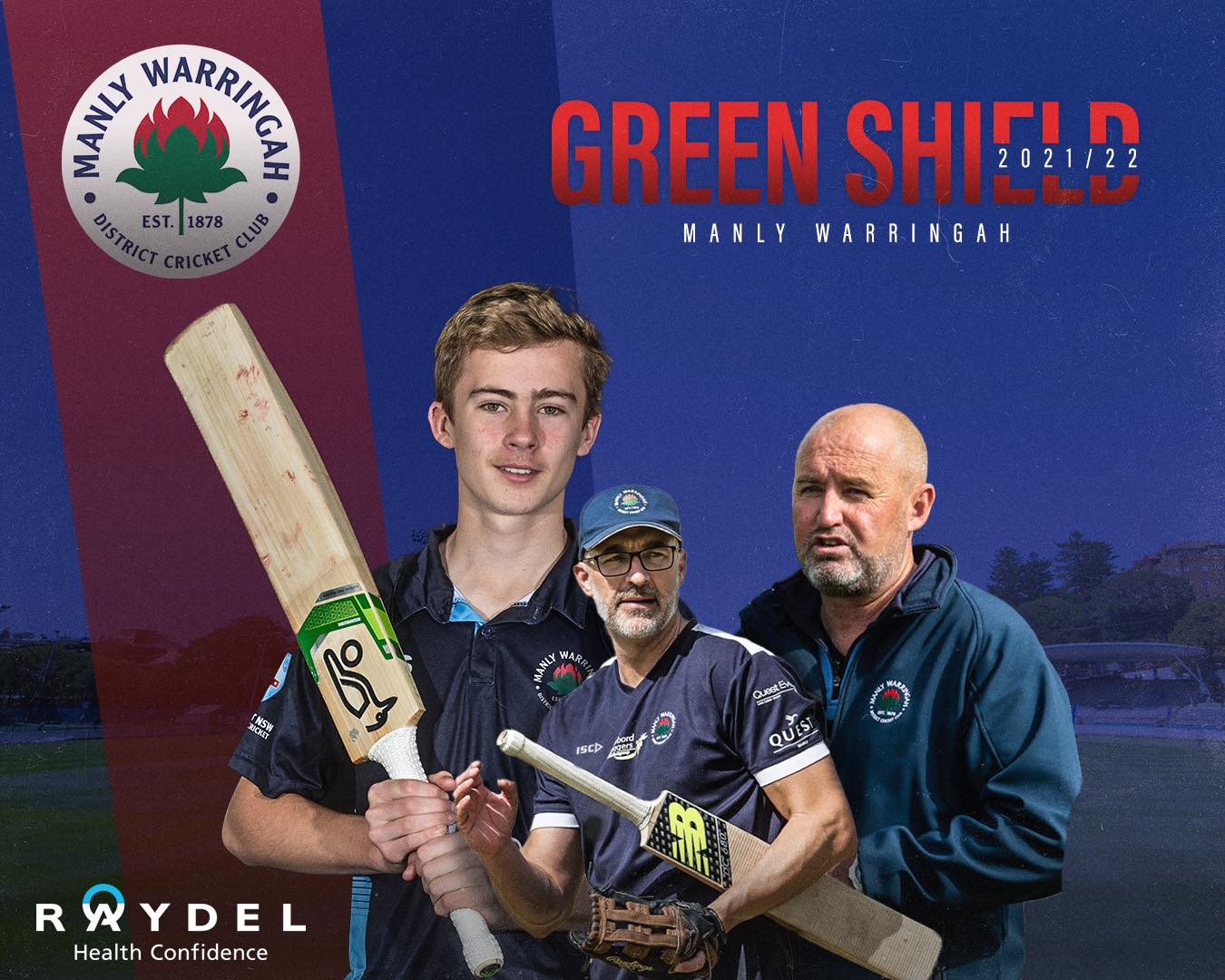 The Raydel Manly Warringah Waratahs are pleased to announce the AW Green Shield Leadership team for the 2021/22 season.
David Gainsford will take the helm as Coach once again alongside 4th Grade skipper Andrew Rochford, whilst Andrew Boulton has been announced as Captain of the side.
"It's great to be back in the Green Shield set up once again" said Gainsford.
Skipper Boulton was a massive player for Green Shield and Manly Premier Cricket sides last season, and is the perfect person to lead the side for the upcoming season.
"Boults alongside Roop Dillon is playing in his 3rd season of Greenies" said coach David Gainsford. "It's great to have a leader with so much experience in this competition."
A member of the u/17's metro squad, Boults was a crucial all rounder in all grades he played last season, and will no doubt put his stamp on the competition in the upcoming season.
The Under 16's competition is very significant for the continual success of Manly Cricket, with a large portion of last seasons first grade side and playing group, coming through the Green Shield ranks.
"90% of the grade club have come from our Green Shield teams and pathways, so its a really important competition for our club," said Gainsford.
Further information regarding the remainder of the squad will be announced closer to the start of the competition.
Congratulations to Boults on his selection as captain, and Gainsy and Rochy on their appointment as coaches, and good luck for the upcoming season.