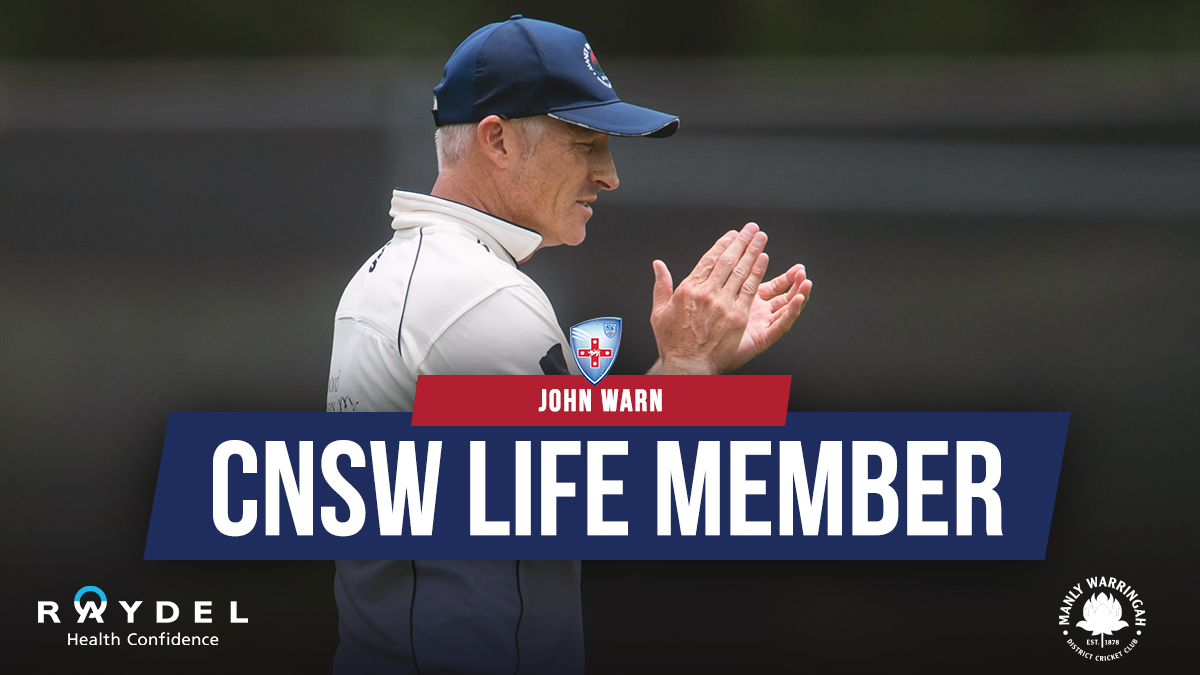 Manly Warringah Waratah Life Member John Warn was last night voted in as a Life Member of Cricket NSW.
A 13 season player at the Waratahs, Warn became a Life Member of the club in 2006 at the end of his full time playing commitments. He played every Grade including a 1st Grade debut in 1998.
Warn has scored 4,868 Premier Cricket Runs for Manly at an average of 26.17. He led 3rd Grade to a Premiership in 2004/05 and played a significant part in 3 Club Championships during his playing days.
Once retired, he played a significant role for the club off the field, sitting on our board for 15 years in total.
But it was his contribution to the CNSW that resulted in him obtaining this honour. He was appointed CNSW Chairman in 2013, and at age of 40 was and still is the youngest Chairman in the organisations history.
His achievements during his tenure were numerous. He uplifted relationships with former players, and provided the organisation with a sound financial base to move forward with, including tripling it's equity under his leadership. This contributed greatly to CNSW not needing to make significant staffing changes during the COVID crisis.
He focused on lifting the profile of Premier Cricket, lobbied hard and successfully for a facilities funding program across the state with Cricket Australia and the NSW Government, and drove significant governance reform within the organisation.
Now living up on the Gold Coast, Warn still gets a game or 2 in for the Waratahs each year, with the magical 5,000 run mark not far from his grasp. Let's hope he can achieve it this coming season.
On behalf of everyone at the Manly Warringah Waratahs we would like to congratulate "Warny" for his contribution to NSW Cricket as well as his contribution to Premier Cricket. Life Membership ir a rare and prestigious honour and he should be very proud of his achievements.