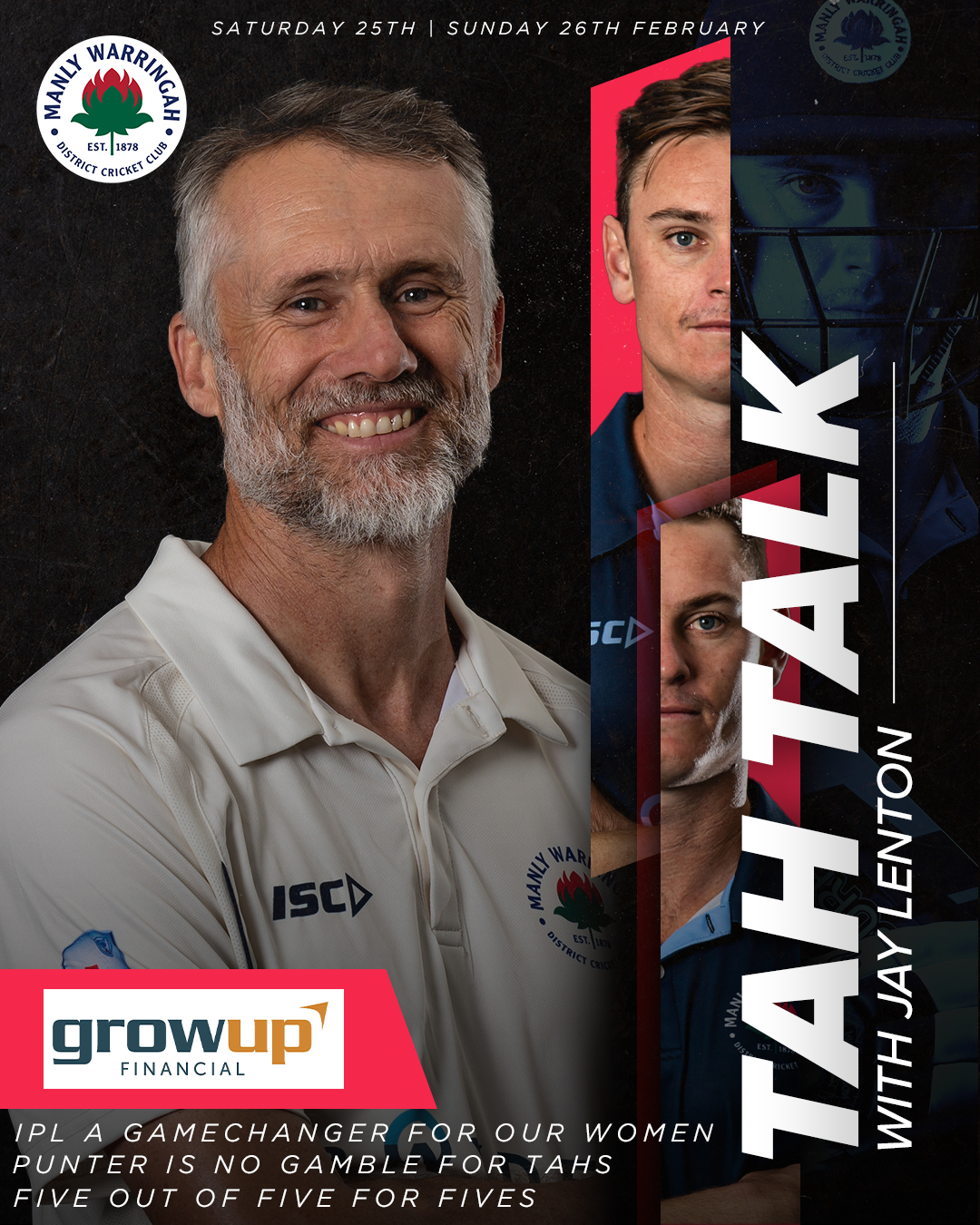 Welcome to Tah Talk, presented by our great friends at GrowUp Financial – www.growup.com.au
IPL A GAME CHANGER FOR OUR WOMEN
Women's sport has taken off in recent years, with interest levels at all-time high.
Rugby league, rugby union, football, Aussie rules…you name it, the girls are killing it.
I may be a bit biased but I believe the biggest leaps have been made in cricket.
Our world champion national team is zeroing in on another World Cup T20 title in South Africa on the back of some outstanding cricket.
It's a joy to watch – and plenty are tuning in judging by viewer numbers and crowds at games over the summer .
And now the dollars are starting to match the skill levels.
We just saw Australia all-rounder Ash Gardner go for over half a million bucks at the inaugural women's IPL auction, with several teammates also cashing in.
We are talking serious, life-changing money.
Previous generations were forced to hold down part-time jobs while they pursued cricket careers, but now our elite players can fully focus on the game.
Girls who are now in their early to mid-teens are watching all this and thinking to themselves they can make a living from the game they love.
I look at the excellent women's program we've got at Manly and think what an exciting time to be a young female player.
If you're good enough and hungry enough and work hard enough, the opportunities in cricket are endless.
There's no reason why we won't have an Ash Gardner of our own one day.
PUNTER IS NO GAMBLE FOR TAHS
An ex-softballer with a penchant for rocky road and lively on-field banter is fast making a name for herself in our female ranks.
Meet 15-year-old Kaya Punter – aka "Ricky" for obvious reasons.
Kaya entered cricket from a softball background and started out as a medium-pace bowler before taking up leg spin.
Like a lot of young leggies, she was erratic early in her career but has really worked on the hardest craft of them all, perfecting her line and length.
Kaya now possesses control with a genuine ability to turn the ball and is taking plenty of wickets for our Brewer Shield side.
She's also an excellent and athletic fielder with a great throwing arm thanks to her softball upbringing.
And Kaya is a more than handy middle to late order bat with a real ability to clear the boundary rope.
In other words, the complete package.
Women's Pathway Manager Ross Denny told me: "Kaya has come through our system, starting at Mollie Dive, and shows maturity beyond her age. She is definitely one to watch out for next season.
Brewer Shield Coach Bill McLerie added: "She's great to have around the team, loves a bit of banter and has provided a delicious rocky road."
Delicious rocky road and a great cricketer to boot? Say no more.
I'm a fan already.
FIVE OUT OF FIVE FOR FIVES
Fifth grade is traditionally a tricky level, with some old hardheads mixed in with young kids.
Consistency can be a problem due to the number of changes to the side each week combined with a lack of experience.
So it's been wonderful to see our 5s, under the captaincy of club veteran Simon Waddington, rise up the ladder over the past few rounds.
The team is well balanced, with 8-9 quality bowlers to choose from, led by James Waddington, Josh Lawson and Will Skinner.
That's backed up by some solid batting at the top of the order from Green Shield trio Jack Donnan, Preston Lee and Matt Evans.
The boys are on a five-game winning streak, moving up to second on the ladder and within touching distance of leaders North Sydney.
"There really are no weak links," skipper Waddington said.
"A sign of the strength of our team is also gauged by the high-quality players not being selected when first class players coming back into first grade and everyone shifts down.
"Our goal at Christmas was top three and we have now climbed to second spot on the ladder with two games to go.
"UTS Nth Sydney are 10 points ahead in first so I hope they are looking over their shoulder."
No doubt they are, Waddo.
Keep punching, boys.