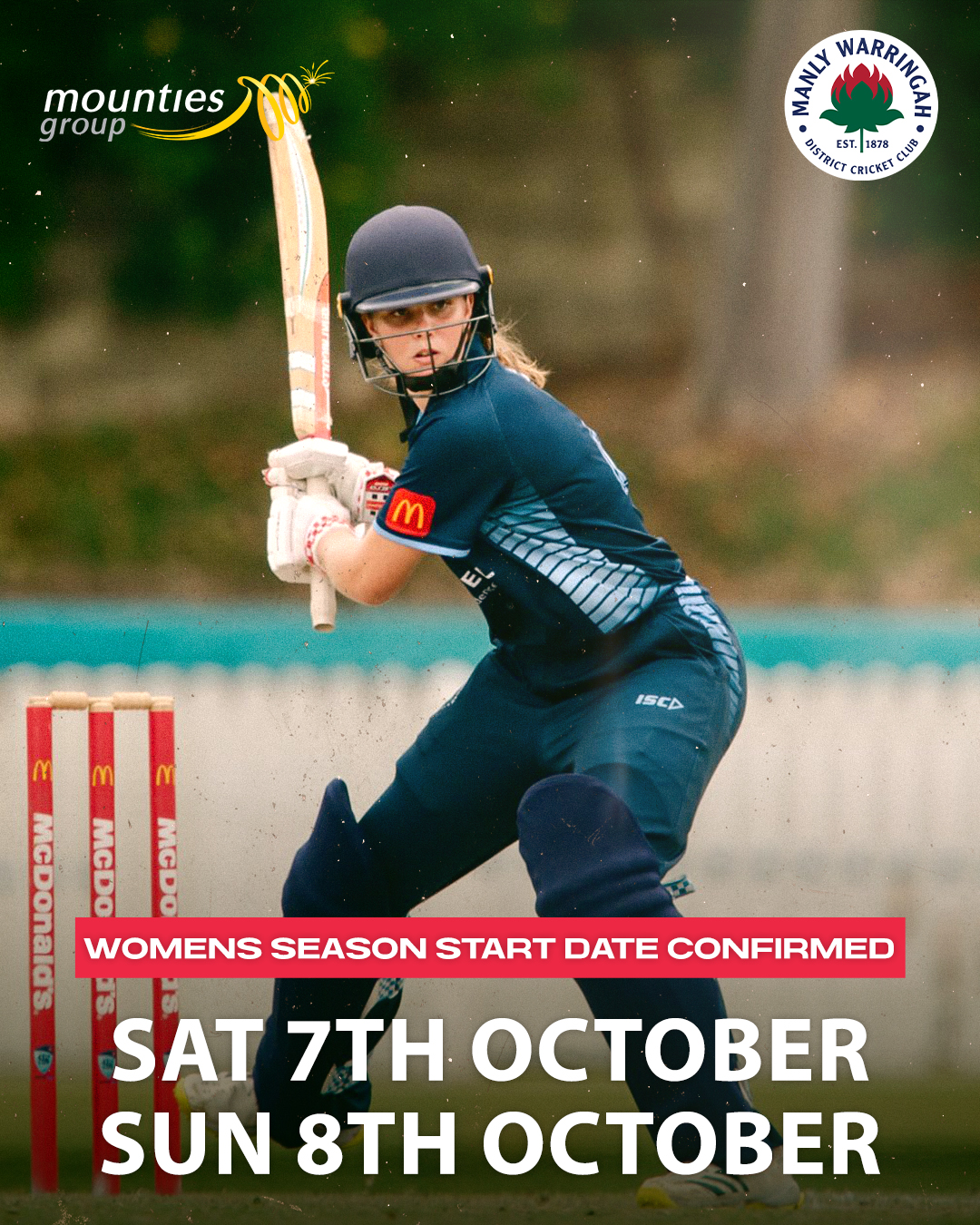 The Sydney Cricket Association (SCA) have confirmed the Women's Premier Cricket start date for 2023/24 to be the weekend of Saturday 7th and Sunday 8th October.
First Grade will start the season on Sunday the 8th October with a T20 match. 2nd Grade and Brewer Shield will also start the season on the Sunday.
However, W3s will officially kick off the season the day before on Saturday 7th October in a 40 over match. Infact, the 3rd Grade season begins with five 40 over matches across the first 5 rounds before jumping into T20 mode in the second week of November.
But all other Grades will go through a T20 dominated start to the season. 1st and 2nd Grade play T20 matches through the first 6 rounds of the competition, while Brewer Shield follow a similar pattern, but play their first one-day match the week earlier on weekend of 11/12 November.
Once through the early part of the year, the season finishes with a flurry of 50 over matches for all grades, culminating in finals beginning at the end of February.
At this stage, no opponents or locations have been confirmed, with details likely to be arriving very shortly.