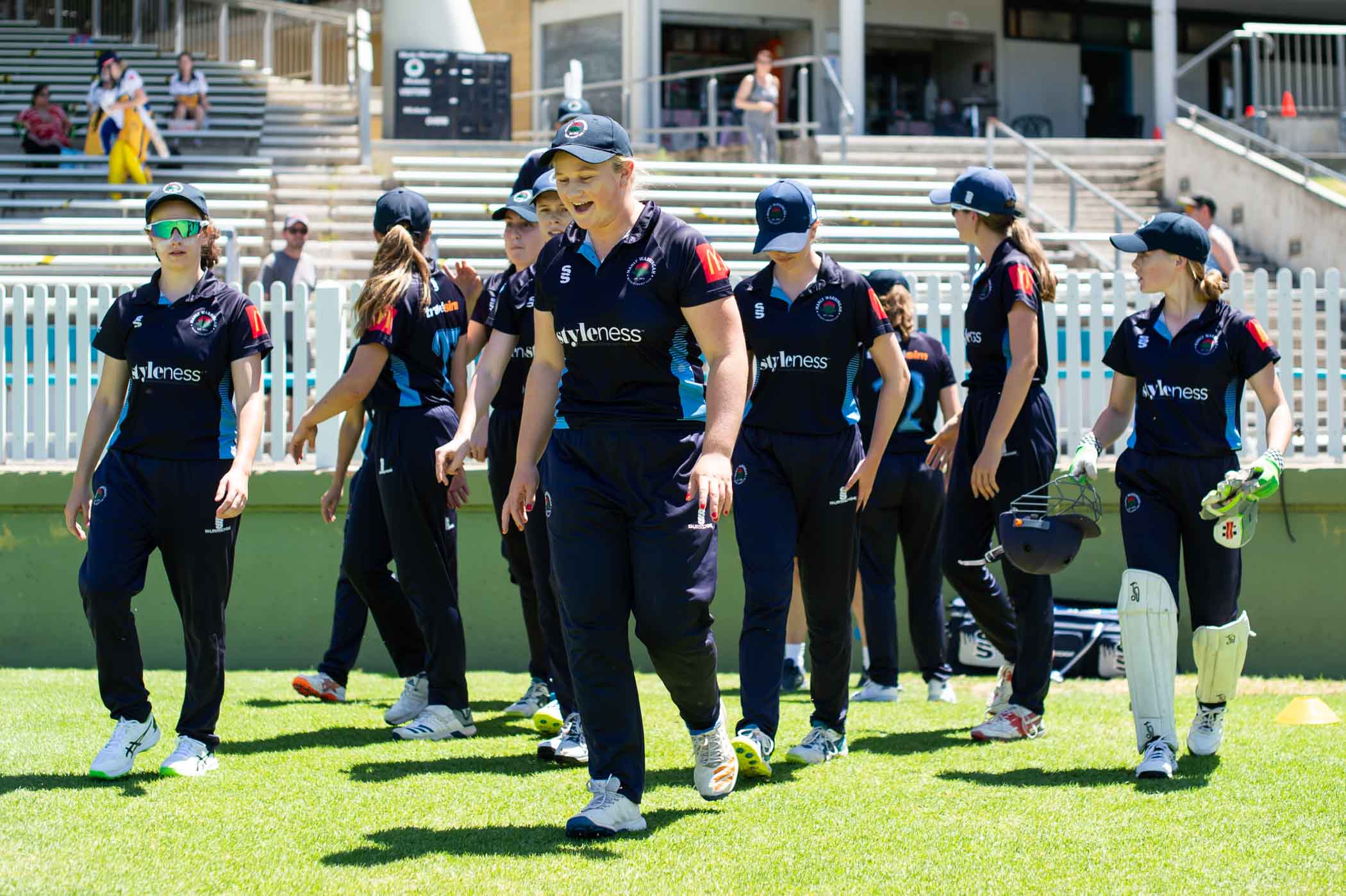 The Styleness Manly Warringah Waratahs have named sides for Women's grades 2nd grade, 3rd grade and Brewer Shield. The Men's sides continue their 2 day clash with Sutherland.
Last week saw the Women's sides win 3 from 3, as they continue to go from strength to strength. These wins were off the back of half centuries from Camburn and Turik in 2's, and Osborne in Brewers. The Women's 3rd grade win also ensured them a place in this weeks qualifying final. Last week was also a dominant day for the Men's grades, with 2nd and 5th grade already securing wins on the first day, and 5 wicket hauls to Hicks, Wigney, and Dunnachie.
Women's 2's retain the same side, as they hope to maintain their top spot on the ladder going into finals. Brewers welcome the return of Laura Judson to the side, as they push to crack the top 4. Women's 3rd grade play an all important Qualifying Final this Saturday, with a win setting them up to play Gordon in the final. Two changes have been made to the side, with Sofia Davidson and Mason White returning to the side.
Good luck to all teams. Go Manly.
Women's 2nd grade – One Day match
Round 18 vs St George-Sutherland @ Manly Oval
10am start
1. Niamh Bullen
2. Charlotte Camburn
3. Kristie Crawford
4. Annabel Hutt
5. Sienna James
6. Zara Shipp
7. Mikaela Turik (c)
8. Mia Waddington
9. Natalie Jonkers
10. Hannah Woolf (+)
11. Claire Waddington

Brewer Shield – One day match
Round 18 vs St George-Sutherland @ LM Graham Reserve
10am start
1. Natalie Guyot (c)
2. Ruby Gruber (+)
3. Jasmin Wilson
4. Ellie James
5. Laura Judson
6. Gemma Lacey
7. Jessica Manning
8. Chelsea Mclerie
9. Abbey Melville
10. Chloe Osborne
11. Kate Salmon
Women's 3rd Grade Limited Overs – 40 over match
Qualifying Final vs UTS North Sydney @ Balgowlah Oval
12:30pm start
1. Charlotte Ambler
2. Olivia Hough (c)
3. Renee Hough
4. Isabelle Keene
5. Stephanie Hughes
6. Jess Kaye
7. Sofia Davidson
8. Mia Nel
9. Sallie Molyneux
10. Cam Pryor
11. Mason White
12. Jasmin Wilson