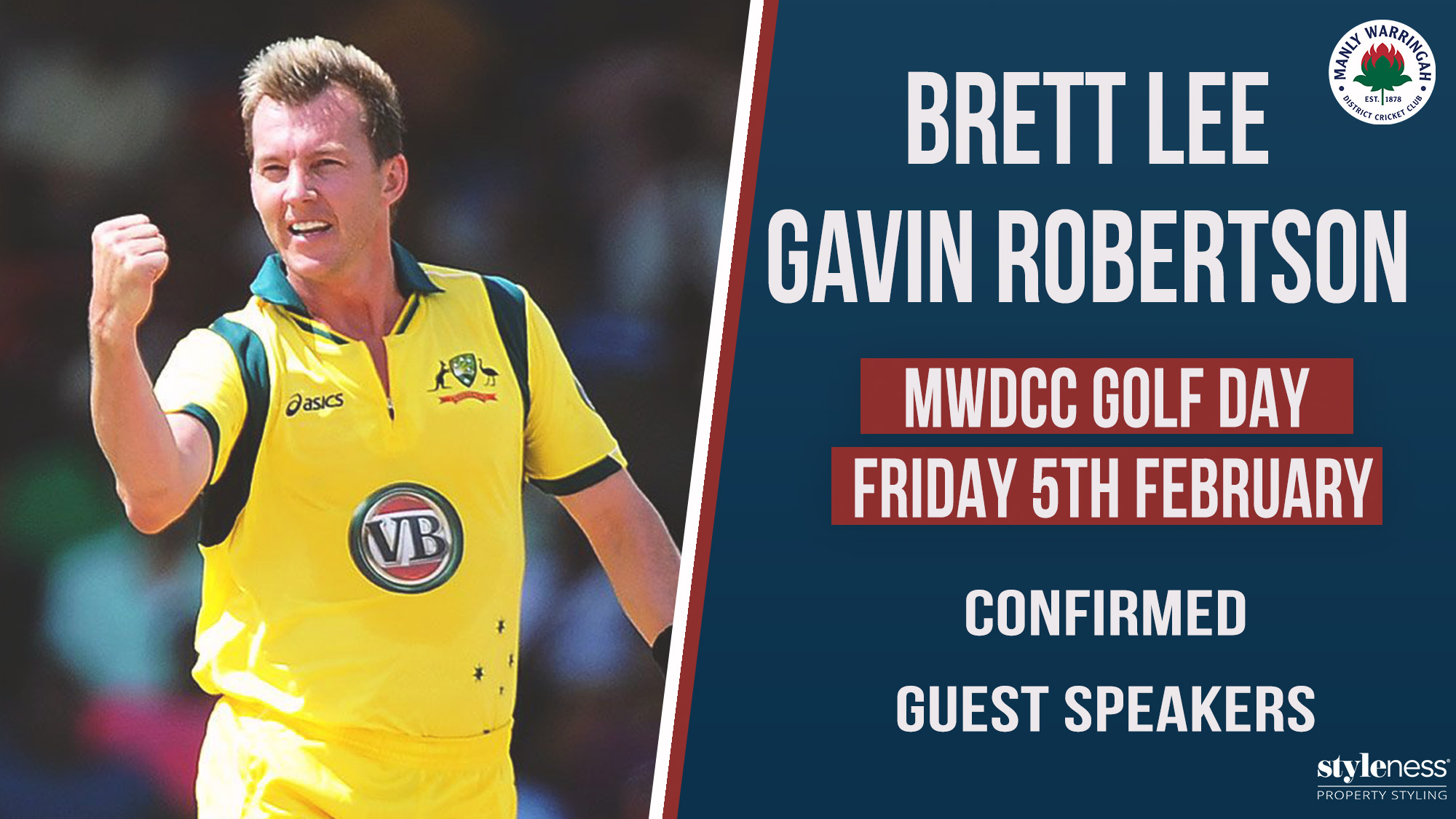 We Styleness Manly WarringahWaratahs are pleased to confirm that Brett Lee and Gavin Robertson have been confirmed as our guest speakers at our upcoming Golf Day.
Held on Friday 5th February, this is our 2nd Annual Golf day. The presence of Lee and Robertson will make it just as enjoyable as the first one.
Brett Lee needs to introduction. Up there with the fastest bowlers in the history of the game, Lee took 310 test wickets for Australia across 76 matches, with a best of 5/30.
Lee is a local Northern Beaches resident whose son is coming through the Manly Warringah junior ranks.
Gavin Robertson is also a former test cricketer, having played 4 tests for his country, taking 13 wicket with a best of 4/72.
Robertson had a long and successful first class career with 127 wickets across 58 matches. He is also a former Manly player.
Both Lee and Robertson promise to provide some great anecdotes from their playing careers, thoughts on the recent test series against India, and and their insights into the current state of Australian cricket.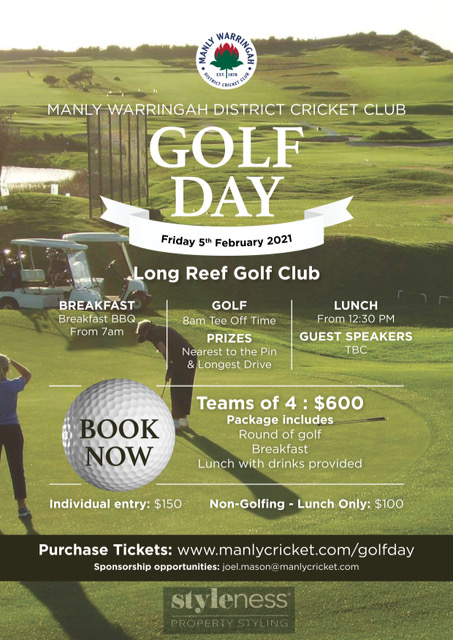 For all the information about the day visit https://manlycricket.com/golf-day-confirmed-for-friday-5th-february/
To book your ticket for golf or at the lunch alone visit https://manlycricket.com/mwdcc-merchandise/mwdcc-2021-golf-day/