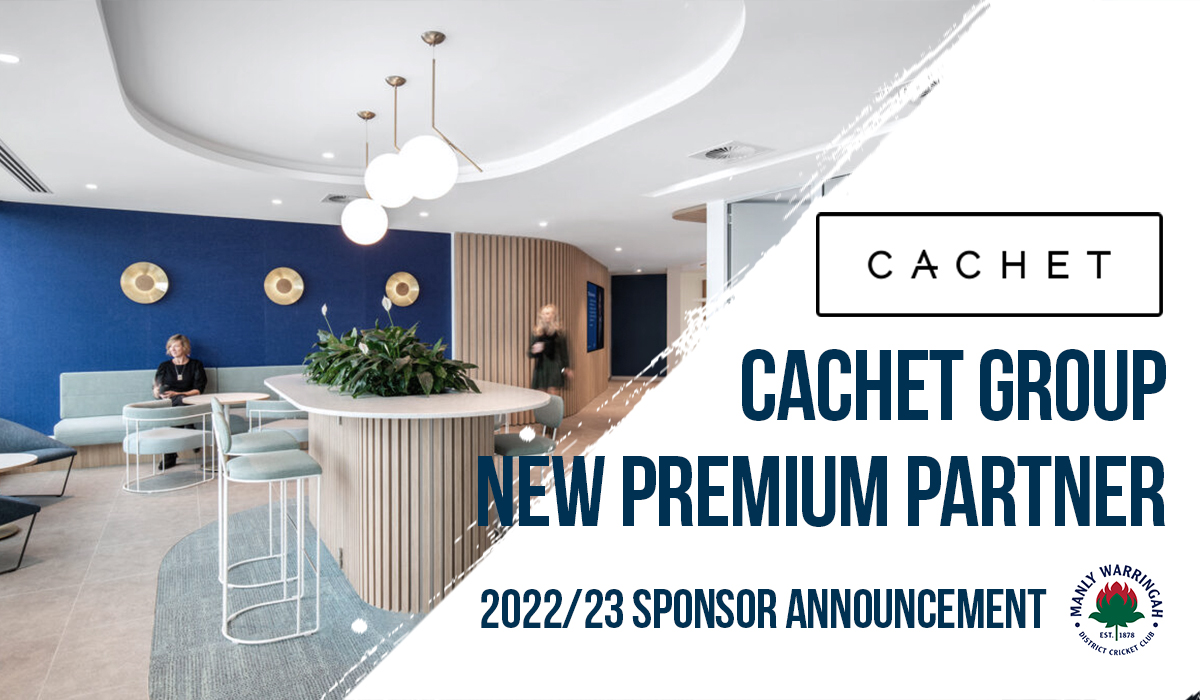 The Waratahs are proud to announce the continued sponsorship support of the Cachet Group. For the past five seasons, Cachet have been a player sponsor and this year we are delighted they have upgraded to become a full club sponsor.
Cachet is a leading commercial design and construct provider offering full lifecycle partnerships for clients across Australia, New Zealand, and APAC. They are data led to design personalised, meaningful spaces that are delivered and maintained by one dedicated team. Helping brands and their people reach their true potential, now and into the future.
Their approach to commercial workspaces follows:
Strategy & Schematic
Concept & Detailed Design
Project & Procurement Management
Construction & Site Management
Move & Handover
Maintenance & Modification
A Director of Cachet Group is former player Rowan Hamman. Rowan was a prolific batsman and captain for the Waratahs through the 2000's and still holds a leading run scorer record. Rowan has also launched a Leadership podcast titled "Work, It's Personal" with his guests including Club Patron and former NSW Premier Mike Baird. These provide fascinating insights from a wide range of inspiring globals leaders and is well worth a listen from this link.
If you work in corporate, hospitality, or retail and have opportunity to introduce Cachet to decision-makers responsible for workplace strategy and planning, be sure to do so as their work is outstanding as shown by their past projects via this link.
Visit them at www.cachetgroup.com