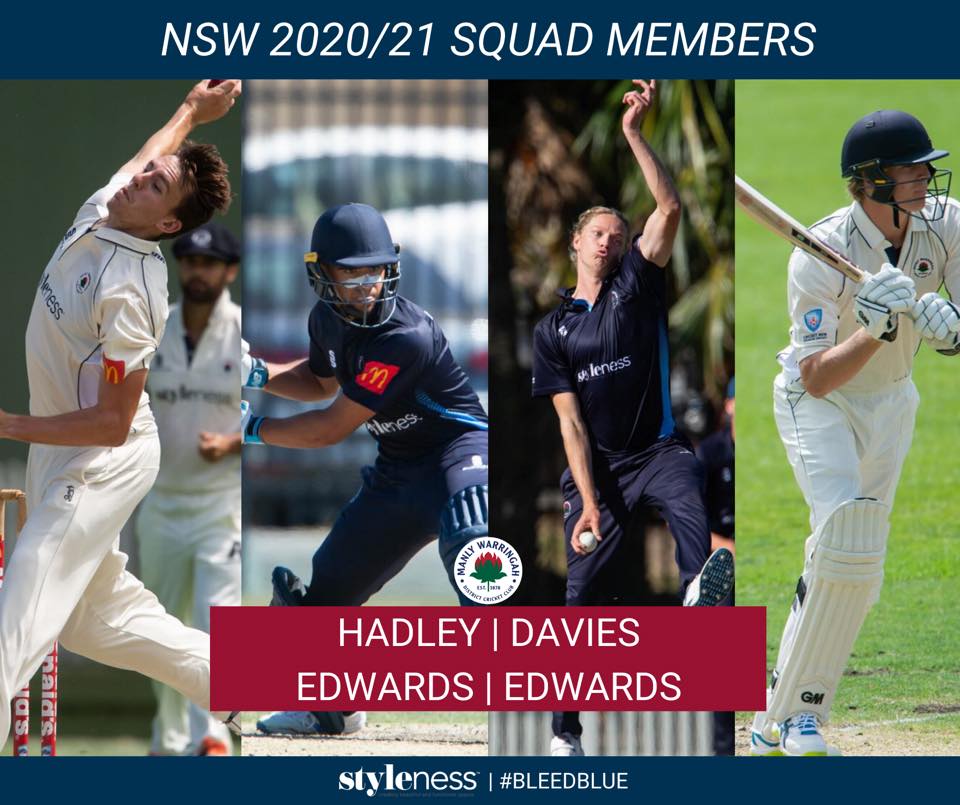 Four Styleness Manly Warringah Waratahs have been awarded NSW Blues state cricket contracts for the upcoming 2020/21 season.
Jack and Mickey Edwards were once again awarded state contracts, while Ryan Hadley and Ollie Davies were both awarded Rookie Contracts.
All four had strong premier cricket seasons last year, with the Edwards brothers also getting the opportunity to represent their state.
Although their chances were limited last season, Jack and Mickey Edwards will be keen to demonstrate their skills for their state once again this year, as well as aiming to cement their spot in the starting XI.
Young fast bowler Ryan Hadley, was also impressive for Manly 1st Grade last year, as well as showing great ability with the ball in his NSW Second XI appearances.
Hadley will be looking to make the step up this season, and secure a starting spot in the NSW XI.
Despite an injury ruling him out for most of the second half of the season, Ollie Davies showed his abilities in Premier Cricket at the start of 2019/20.
Ollie will be eager to demonstrate his skills once again, as he looks to earn a spot in the starting NSW side.
Congratulations to all four players, and we wish you the best of luck for the 2020/21 season.