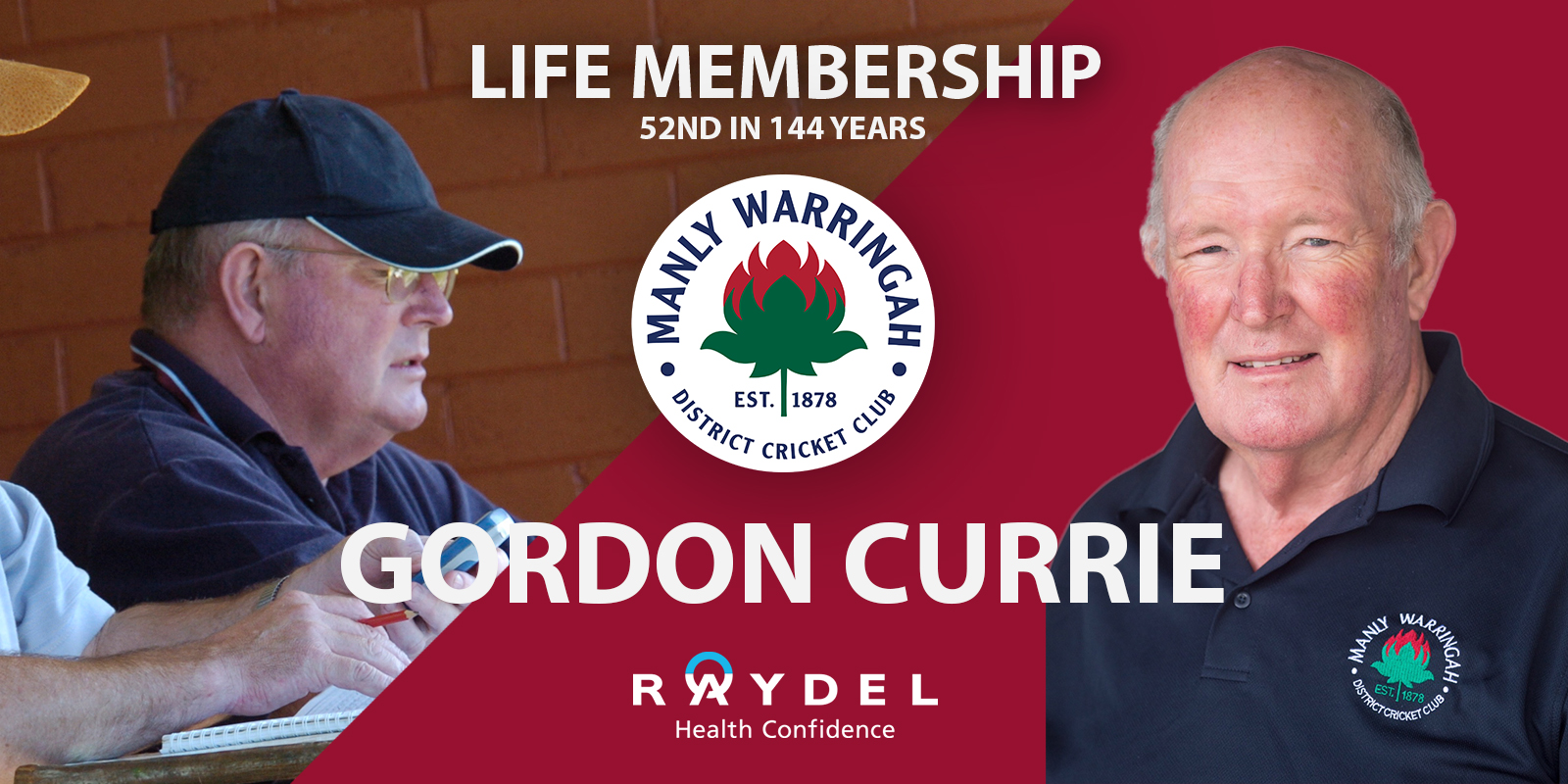 The Raydel Manly Warringah Waratahs are pleased to announce that longtime second grade scorer and club volunteer Gordon Currie, has been voted in as the club's 52nd Life Member
Affectionately known as Gordy, he was confirmed as a life member at the Waratahs Annual Presentation evening on 9 April 2022.
"Gordy has been involved in our club for 30 years now as both a Board member and scorer, so his Life Membership nomination is thoroughly deserved," said Club President Andrew Fraser.
Gordy started at the club during the 1990s, when his son Craig first played Green Shield and then Premier Cricket for Manly.
Gordy was a Board member for 10 years, holding the positions of of Assistant Secretary for 6 years between 1993 and 1999, and honorary treasurer for 4 years between 2001 and 2005.
Following his roles with the Board, Gordy took over the scoring duties for 2nd Grade in 2007, a role he is still holds today.
Gordy has also assisted with scoring Green Shield and PG's games during this time.
All of Gordy's 25 year plus service to the club has been in a voluntary capacity, demonstrating his humble and selfless nature.
"Gordy really is a wonderful stalwart of the club and life membership is a fitting reward for him" said Fraser.
Congratulations to Gordy from everyone at Manly Cricket.