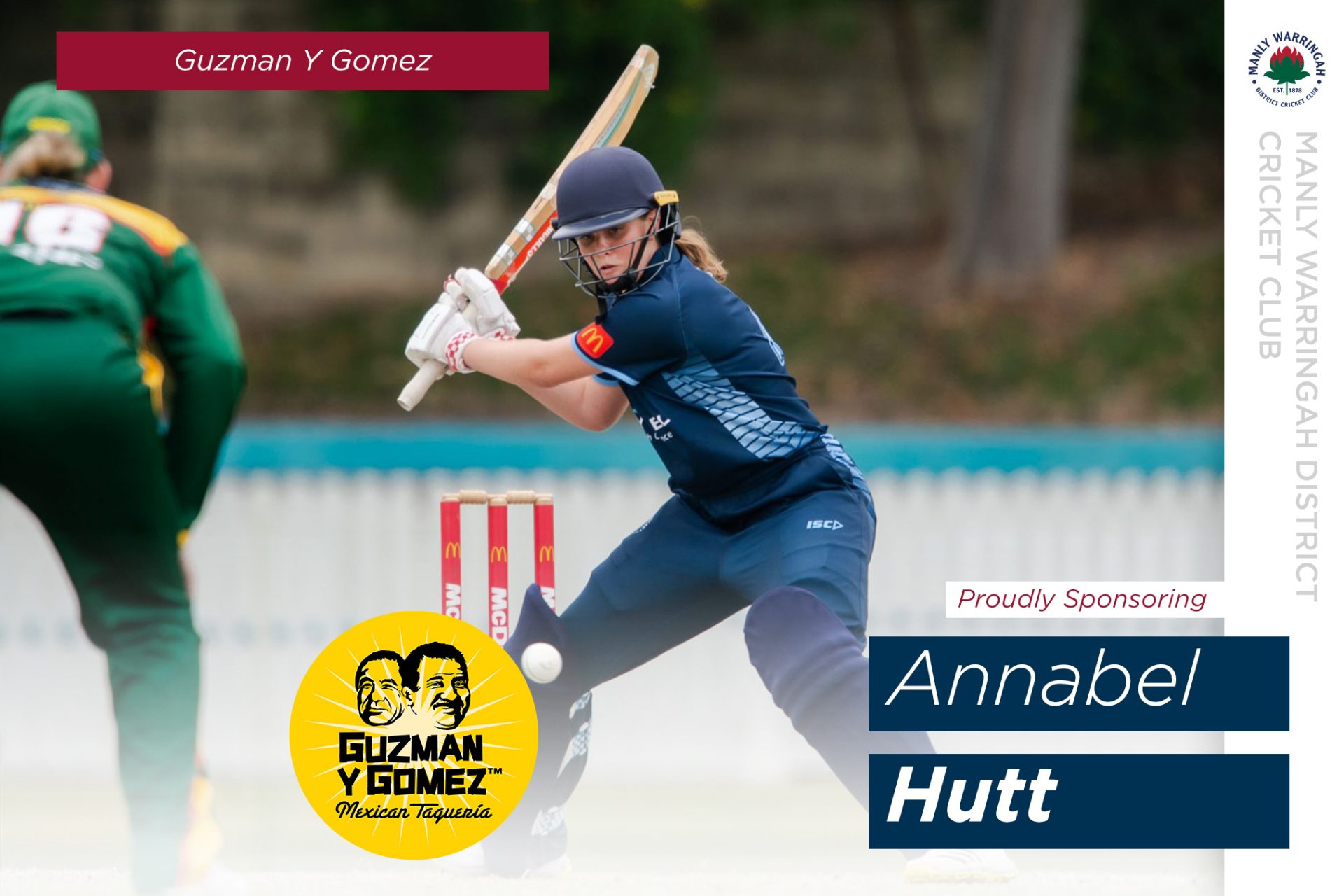 The Waratahs are proud to have Guzman Y Gomez sponsor young all-rounder Annabel Hutt this season.
Click Here to view Annabel's player profile.
Annabel has been a mainstay of our Women's program since it's inception, and has quickly become a big part of our W1s side. Whether it is with the bat all the ball, Annabel always performs to a top level and provides great balance to the side.
Sponsoring Annabel are Guzman Y Gomez, your number one location for a delicious Mexican meal on the Northern Beaches
Like all great revolutionaries, Guzman Y Gomez (GYG) Mexican Taquería started with one simple passionate belief: that the hearts and palates of Australia would embrace the authentic flavours and traditional techniques of one of the world's great cuisines… Mexican! GYG's authentic menu combines an array of slow roasted and grilled meats, fish, fresh vegetables and imported Mexican chillies and spices and is prepared to order.
Mark our words, you can't leave Manly without trying one of their new cali burrito's. A normal burrito filled with…… fries. It doesn't get any better.
From soft and hard shell tacos to burritos and nachos, this is Mexican cuisine for those short on time, who don't want to compromise on quality, flavour or nutrition.
So next time you're in Manly and are feeling a little peckish, make sure you head straight to 14 East Esplanade St, just on the left as you enter Manly Wharf, for the heartiest Mexican you'll find North of the Spit Bridge!
In recent years the team have expanded to Dee WHy and Frenches Forest to service everywhere South of the Narrabeen Bridge.
We once again thank Guzman Y Gomez for there ongoing support of the Waratahs and look forward to maintaining this delicious partnership for years to come!