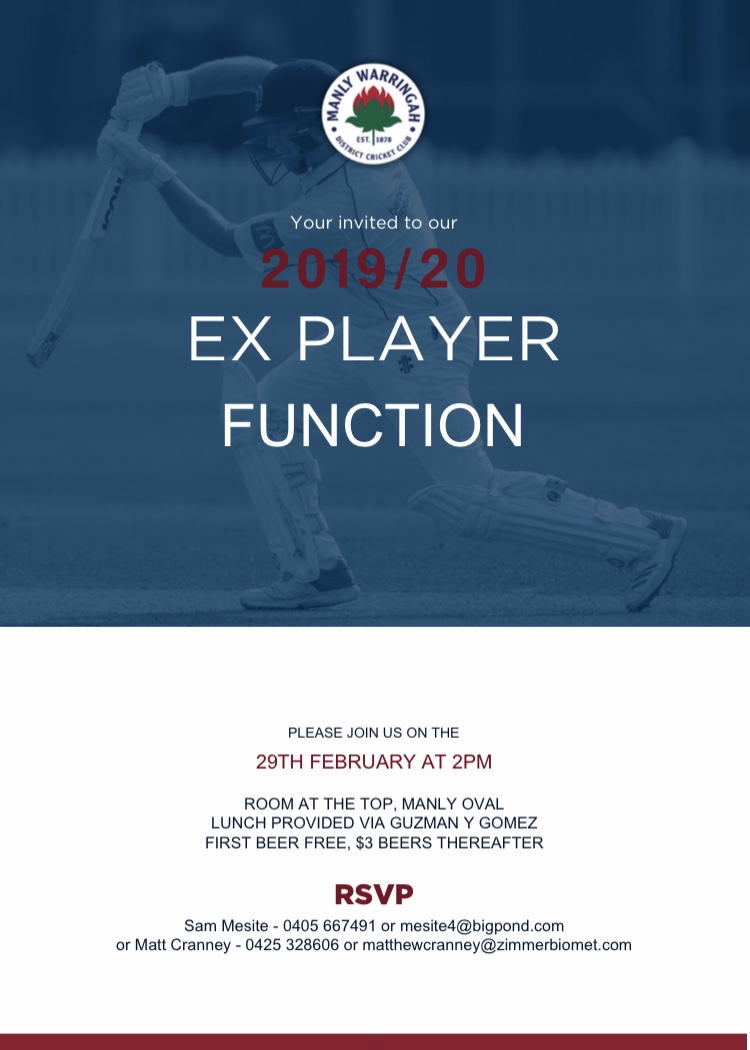 Manly Warringah Cricket Club are inviting all ex-players to Manly Oval for the second Ex-Players Day on February 29th 2020, at 2pm.
Following a positive response from the first ex-players day in 2019, Manly would like to see as many ex-players at Manly Oval on the day, as the 1st grade side take on UNSW in a 2 Day fixture.
Similar to the date of February 29th, it may have been a while since you last ventured down to Manly Oval, and this extra day in the year is the perfect excuse to come down.
There will be food provided, with the 1st beer being free for all attendees. There will be plenty of beer available from the bar thereafter for $3 a pop, and will be a great chance to catch up with a few people you may not have seen in a while.
We would love to see as many ex-players down at Manly Oval as possible, so please spread the message, and try and help get as many of Manly's best along.
With everyone's busy lives, it's not often you get an extra day in the year to come down to Manly Oval, so come along and get together with old friends for a great afternoon of cricket, beer and food.
We hope to see as many Ex-Players at Manly Oval at midday on the 29th February.
To RSVP, please contact Sam Mesite or Matt Cranney via the below details:
Sam Mesite: 0405 667491 or mesite4@bigpond.com
Matt Cranney : 0425 328606 or matthewcranney@zimmerbiomet.com