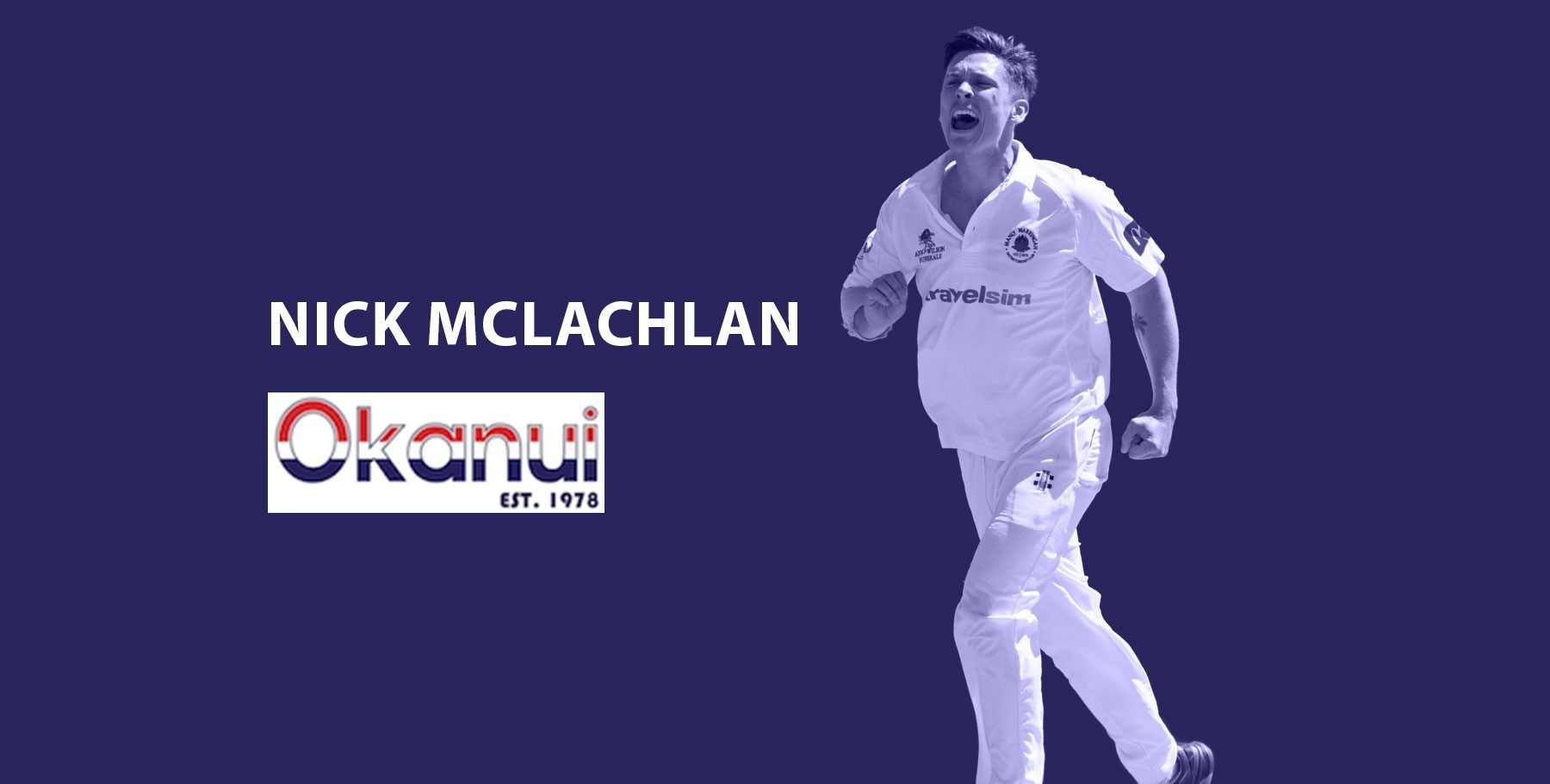 The Waratahs are proud to have Nick McLachlan sponsored by Okanui for the 2018/19 season.
Click here to view Nick's Player Profile.
Nick has come into his own as 3rd Grade captain this season, leading the side into the competition's top 3 with his unique style of leadership. Known for his cunning slow-medium pace spin swing bowling, Nick has added a touch of class to the Main Grade's attack while also figuring out which end of the bat to hold, contributing some handy runs in the middle-order. Although Nick is becoming busier in his old age due to his busy corporate schedule, it is fantastic that a local veteran is giving up his time for the next generation of Manly spinners!
Sponsoring Nick this season are Okanui, the original clothing company dedicated to creating faithful clothing. Established in 1978, Okanui were inspired by a heritage of surf beginnings for people passionate about living the best of he Australian beach culture and outdoor lifestyle.
Okanui remains a family business with our core focus on producing high quality, comfortable and fun clothing. Beach, boat or backyard, your Okanui heritage garment it is designed to improve with wear to become a faithful favourite, always taking you back to that place where you want to be.
Their range has expanded to include shirts and t shirts, linen and kids shorts, made from the highest quality textiles, focused on ethical and sustainable manufacturing for the past 38 years.
So for the best quality clothes on the market, you can't go past our good friends at Okanui.
Click here to visit Okanui's website.
We want to once again thank Okanui for their support of Nick this season and look forward to a fantastic partnership in the years to come.