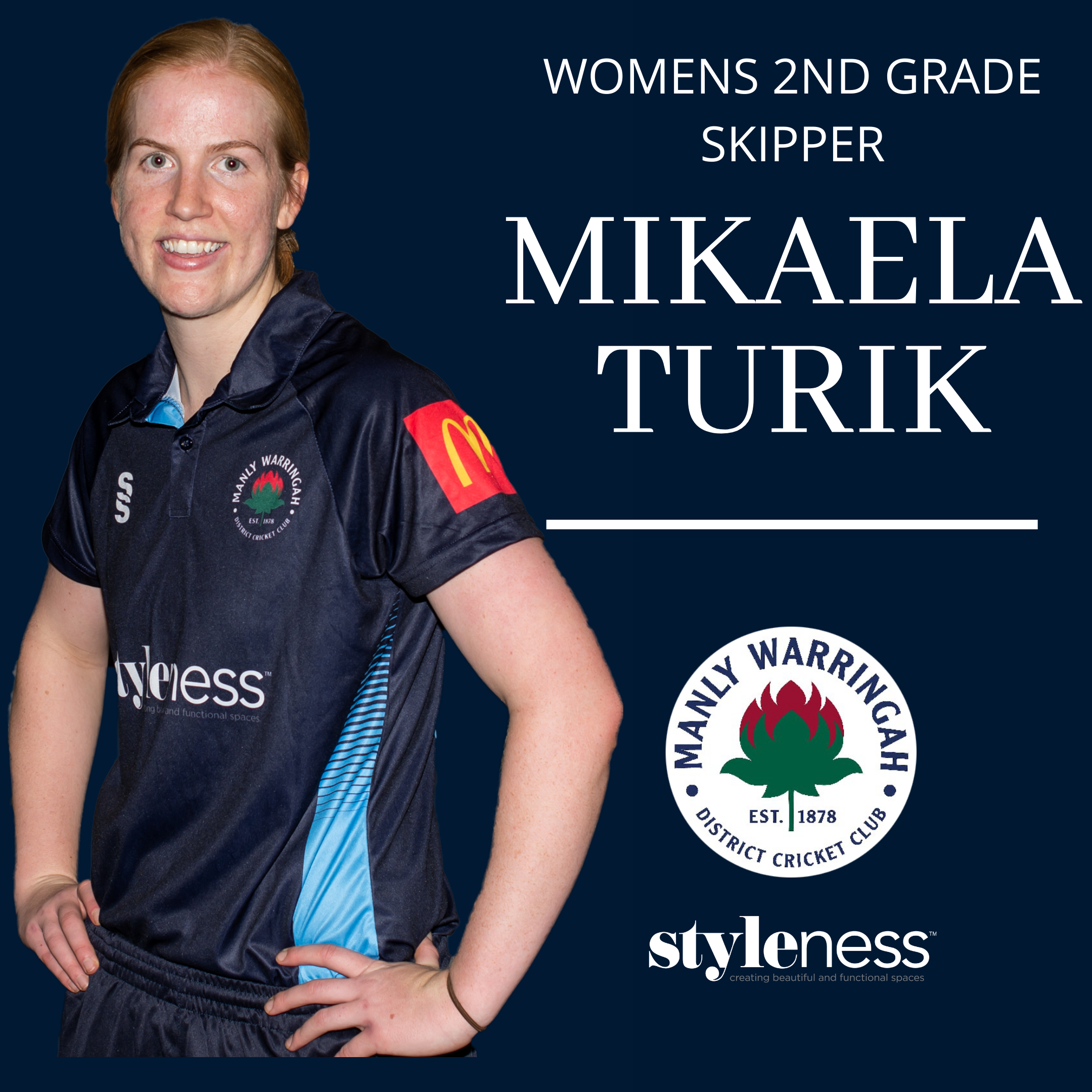 The Styleness Waratahs are pleased to confirm the appointment of Mikaela Turik as Captain of our Women's 2nd Grade side.
A local junior for the Collaroy Plateau Cricket Club, Mikaela made the move mid-season last year from Northern Districts to play for Manly.
It's a fantastic opportunity for some of our young up and coming stars to learn off a player with international experience.
Mikaela has Canadian background through her father and as a result she became the youngest female or male cricketer to represent Canada in an open age international championship when she made her Canadian debut in 2009.
She was 14 years and 122 days old at the time.
3 years later she became Canada's youngest ever captain, Male or Female, when she skippered the side at 17 years of age at the ICC Americas Women's Division 1 T20 Championship held in the Cayman Islands.
Turik also bring a lot of local experience. She played with Northern Districts from 2013/14 until last season, including plenty of 1st Grade game time.
She has previously represented NSW in the National U15s and U18s championships.
Mikaela is very excited about the prospect of skippering her local club.
"I am extremely proud to be given the opportunity to captain a Manly Premier Cricket side this season" said Turik.
"The growth of the Women's game on the Northern Beaches is almost unprecedented and I feel we are beginning to form the basis of a really string Women's club.
"It's a great opportunity and something I am looking forward to being part of for the next couple of years.
We can also confirm that our application to enter a team into the Women's 1st grade competition for 2020/21 has been declined by the SCA.
It's a decision we are disappointed in, especially after our 2nd grade success from last season. However with Mikaela at the helm of our top Women's side, we are confident of putting our best foot forward for a 1st Grade side in future seasons to continue our clubs growth.
Our other Premier Cricket Women's Captains will be named in the coming weeks.