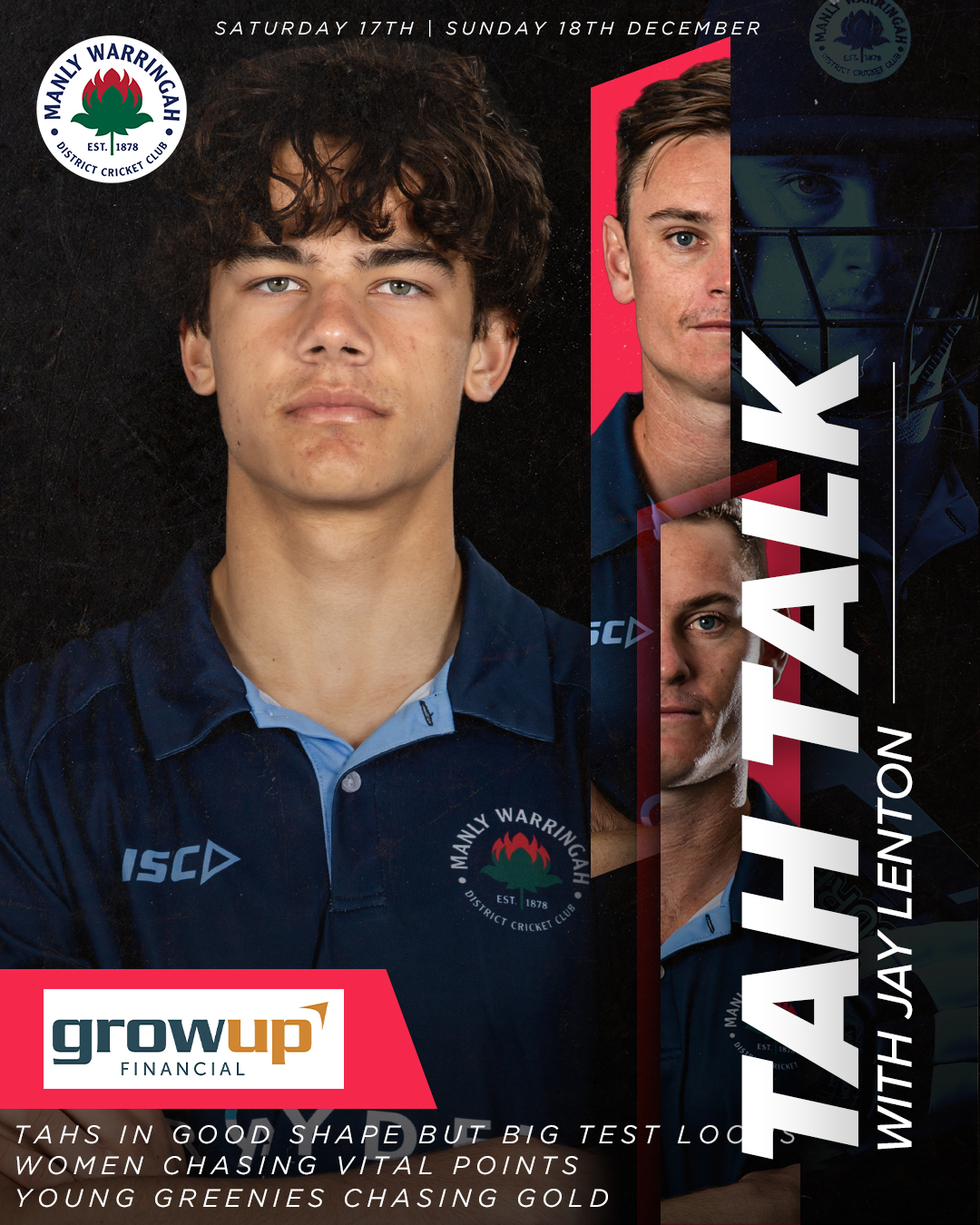 TAHS IN GOOD SHAPE BUT BIG TEST LOOMS
As our five men's teams prepare for the last round before the Christmas-New Year break, things couldn't be much healthier.
We lead the table in firsts, thirds and fourths, sit seconds in 2s and are just four points outside the top six in fifth grade.
In all, we've played 28 games across five grades and only lost five, helping us motor to a hefty lead at the top of the prestigious club championship ladder.
But this is not the time to relax and give ourselves a big pat on the back.
As good as the start's been, it will mean nothing if we fall away and don't convert this success into finals berths and, ultimately, premierships.
And the challenge is about to get a lot bigger.
You'd need two sets of hands to count the number of players we've got missing for Saturday's meeting with Penrith.
We will be down seven frontline players in first grade alone, as BBL commitments and national age carnivals bite into our depth.
There will be plenty of players from the lower grades asked to take the step up a grade or two over the next six weeks, and how they/we handle that will go a long way to determining where we sit come finals time in March.
Manly has always prided itself on its depth and we will need that cover more than ever.
From what we've seen so far this season, I've got absolutely no doubt we've got the players capable of getting the job done.
WOMEN CHASING VITAL COMPETITION POINTS 
It's also another important round coming up for our four women's teams.
Our first and second grade sides sit mid-table and have some work to do if they are to qualify for the finals as they prepare to take on Universities in the final game of 2022 
Third grade, which is up against Gordon on Saturday, is one spot outside the top four.
The Brewers (under-18) hold down fourth spot heading into their clash with Bankstown on Sunday.
YOUNG GREENIES CHASING GOLD 
Green Shield is a special time on the cricket calendar and it all gets underway on Tuesday when Manly's best under-16s cricketers take to Manly Oval against Fairfield-Liverpool.
The Baby Tahs will be back in action on Thursday against Easts at Waverley Oval before coming back in the second week of January to resume the competition.
We've been regular finalists over the past few seasons, twice making it through to the decider without coming away with the cash.
This year's squad, under new coach Kev Davies and assistants Josh Seward and Joel Davies, has a good look about it.
Keep an eye on captain Ethan Buchanan and top order bats Preston Lee and Jack Donnan.
They're quality young players with lower grade experience.
I look forward to watching the Greenies' progression and also wish our Poidevin-Gray side all the best and it prepares to take on Randwick-Petersham in the conference semi-final at Manly Oval on Sunday.
Captained by Joel Davies, the boys lost their first game before winning five straight to storm into the play-offs.
SIGNING OFF FOR 2022         
This is the final Tah Talk for the year as we head into the Christmas-New Year interval.
All the best for the festive season and may your present sack be full of cricket goodies.
Thanks for reading and I'll see you later next month.