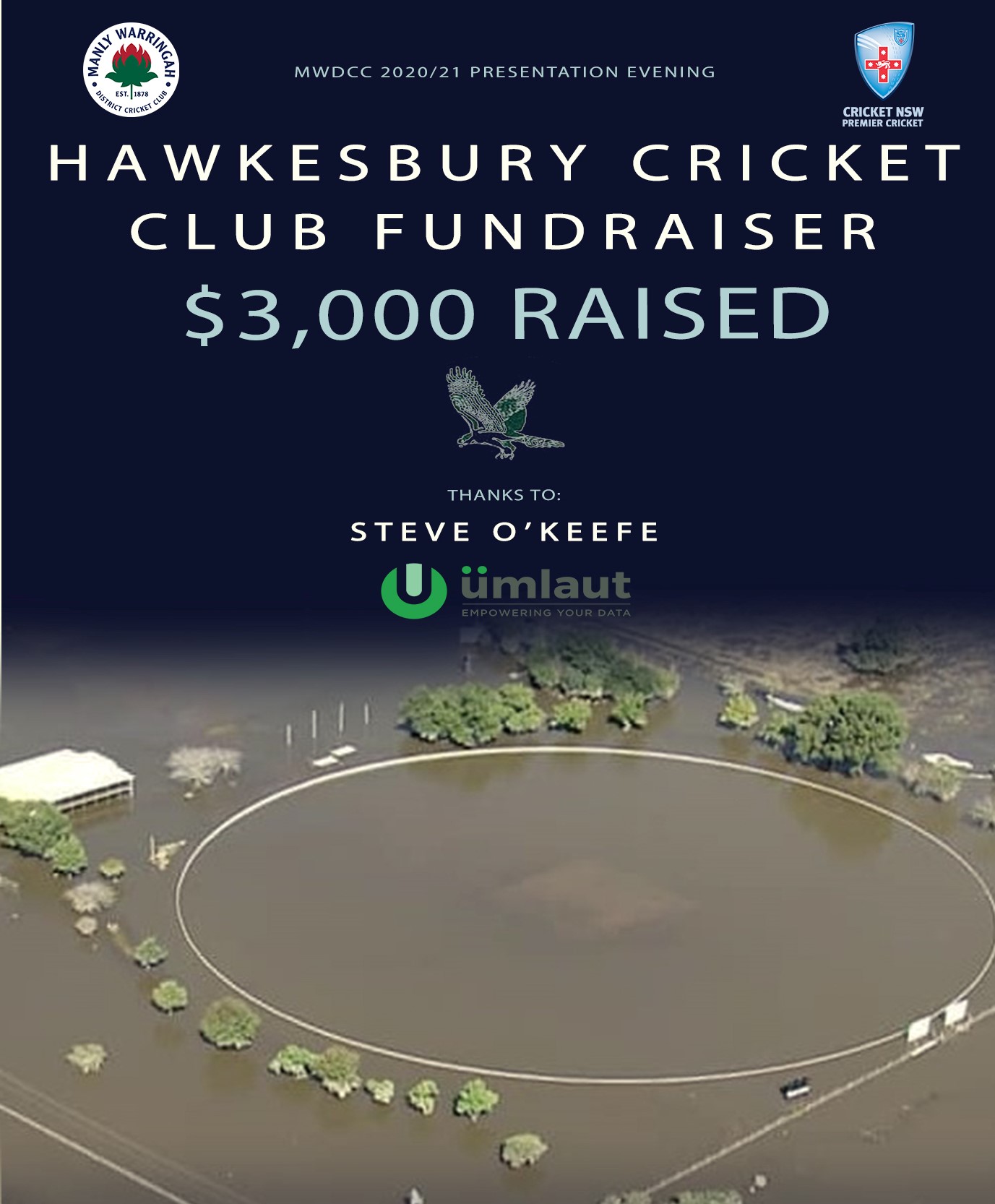 With the devastation seen at the home ground of our fellow Premier Cricket club Hawkesbury Cricket Club as a result of the recent floods, we decided to organise a live auction at our recent presentation evening to raise money to help in the recovery.
Cricket NSW came to the party with a fantastic prize, and club sponsor Ümlaut won the race with the winning bid.
With Stephen O'keefe also personally contributing to his old club, we were able to raise $3k for their relief efforts.
A big thanks to Scott Brewster from Umlaut, SOK himself and all who drove this initiative to help out our fellow club.