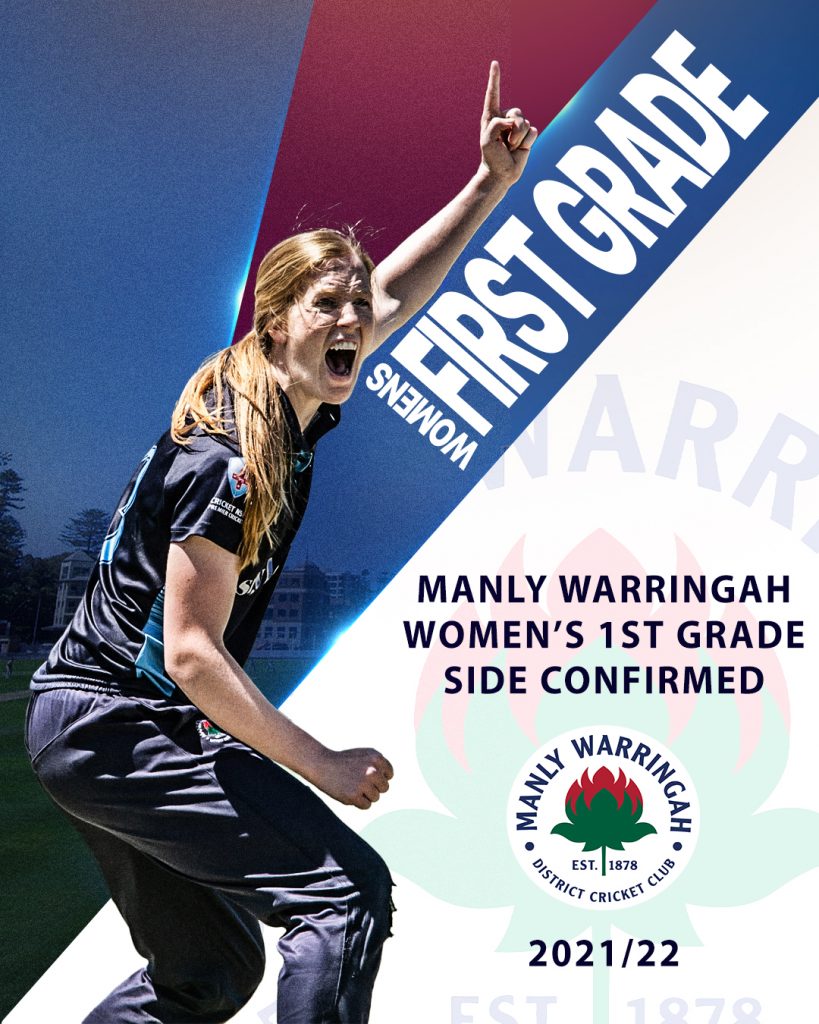 The Manly Warringah Waratahs are thrilled to announce that we will be fielding a side in the Women's 1st Grade Competition in 2021/22.
Following a stellar beginning to the Women's program, which resulted in the 2nd Grade side claiming the premiership in 2020/21, the program launches a new chapter after being accepted by the SCA into the first grade competition, for the first time since 1983-84.
Manly Cricket president Andrew Fraser, was thrilled about the announcement, and was thankful for the work of the many people who made this possible.
"This is a pretty exciting announcement for our club, as it is only the second time in our 143 history that we will field a women's 1st Grade side, having entered a team in 1983-84. " said Fraser.
"There's been an incredible amount of work by a lot of people to get us to this stage, but a special mention to Ross Denny, Simon Waddington and Duncan Kerr, who have each been an integral part of the success and growth of our women's program. Plus of course our wonderful playing group and coaches."
The announcement marks a significant step forward in the development of Women's Cricket at Manly, a sentiment echoed by Women's Cricket Manager Ross Denny.
"Today marks a significant day for our club with the acceptance of a Manly first grade women's team into the Sydney Premier cricket competition," said Denny.
In commenting on the announcement, Denny reflected on the progression of the program over the last four seasons, and was excited for the future of the club.
"We embarked on this journey 4 seasons ago with a young Brewer Shield team, subsequently adding 3rd grade, then 2nd grade over consecutive seasons, culminating in a 2nd grade premiership in 2020/21.  With a strong pathway already in place we look forward to developing the next generation of female first class cricketers!"
Following a successful 2020/21 season in which she led the 2nd Grade side to a premiership, SCA 2nd Grade Player and Captain of the Year, Mikaela Turik will lead the newly established First Grade side when the season begins in October.
Turik has been an integral part to the success of the women's sides, and will no doubt lead the First Grade side to success in 2021/22.
"It will be a very proud day for the club in October when captain Mikaela Turik leads the team on to the field in Round 1,"  said President Andrew Fraser.
Congratulations to all involved in the establishment of a Women's 1st Grade side, particulary Ross Denny, Simon Waddington and Duncan Kerr, and the countless volunteers.
It is a testament to all the hard work that has been put in over the past 4 seasons.
Good Luck to the 1st Grade side and the whole squad for the upcoming season.