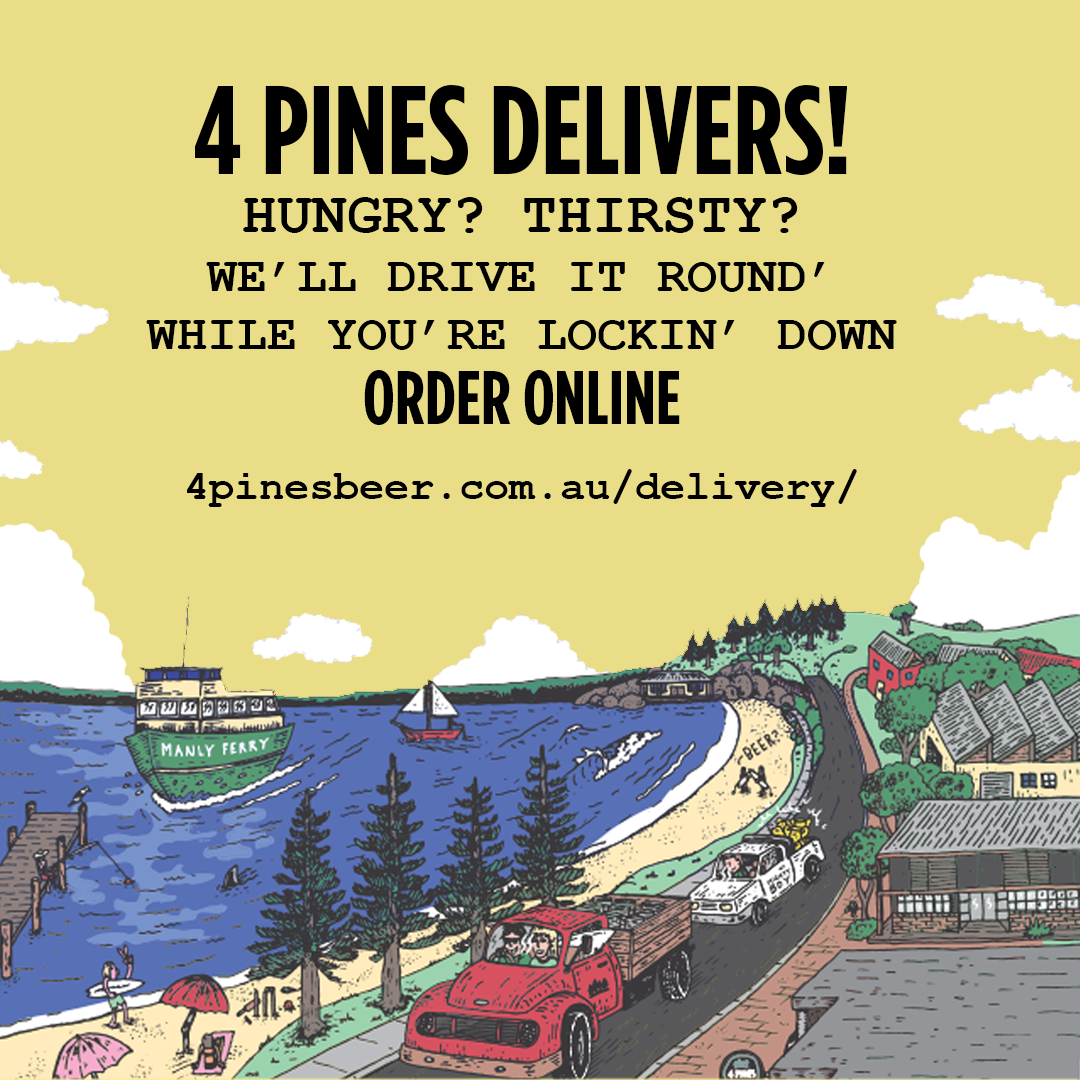 Well, the festive season has started off with a different kind of bang this year, one taking on a more pandemic flavour, and it's leaving us lonely at home.
But never fear, 4 Pines is here. Yes that's right our friends at 4 Pines Brewing Company are only a phone call or a smart phone click away from delivery the freshest, funkiest beer induced treats in Sydney.
Whether it's the quintessential Pale Ale, the "cooler than Luke" Summer Ale, or the thought provoking Nitro Stout, they have a flavour that tickles your fancy.
Don't forget to pick a tasty Burger while your at it.
They may have voluntarily shut down their venues on the Northern Beaches to help keep the community safe, but 4 Pine still have all your needs covered.
For all your deliver needs visit https://4pinesbeer.com.au/delivery/ and make sure you tell them that Manly Cricket sent you.