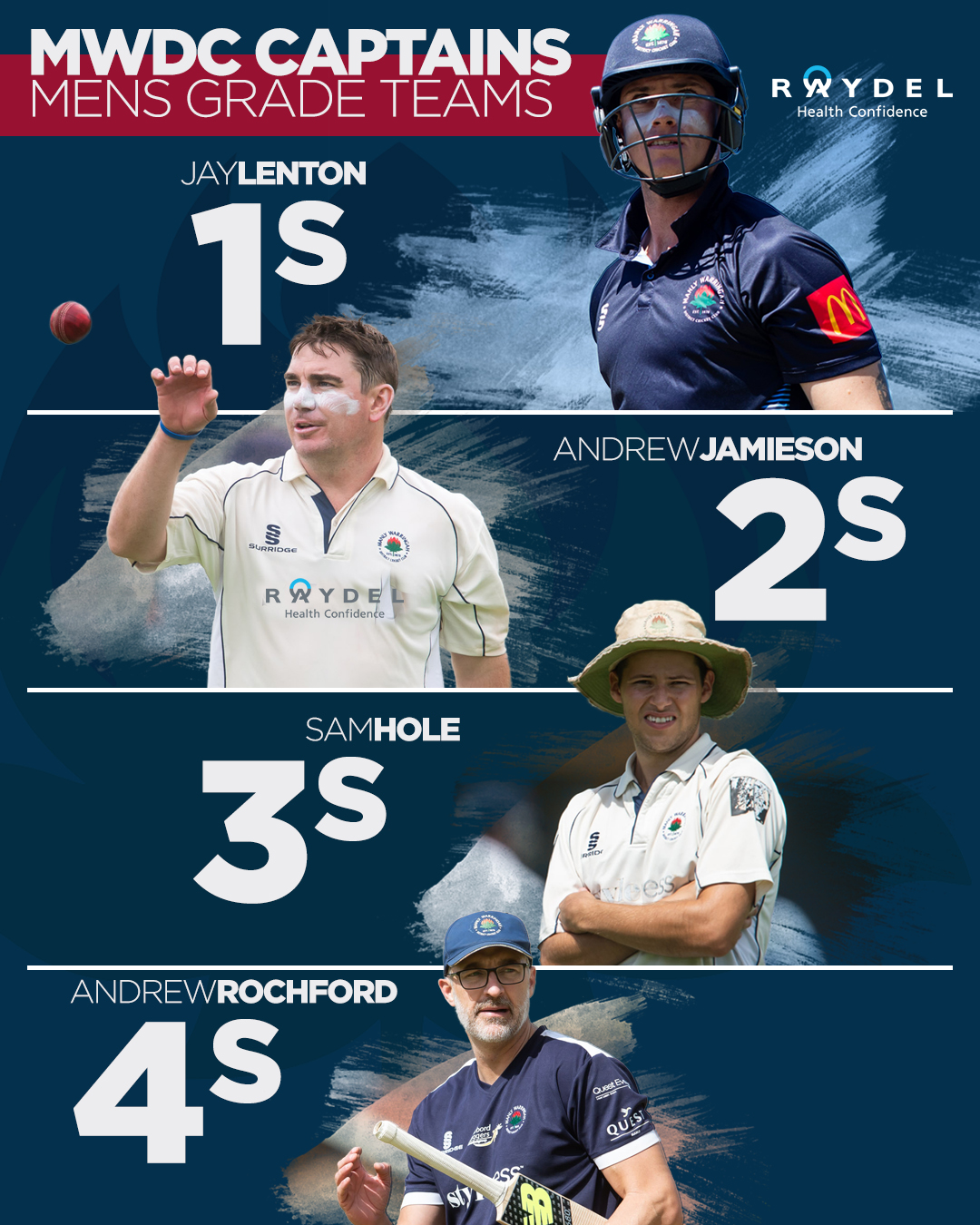 The Raydel Manly Warringah Waratahs are pleased to announce the Mens Premier Cricket Captains for 2021/22.
Jay Lenton once will again take the helm for First Grade, after building a strong side and culture in 1's over the past couple of seasons.
Lenton led 1st Grade to a strong season last year, where he led the side to the Grand Final. He will be looking to go one better and take out the Belvedere Cup in 2021/22.
Andrew Jamieson will also be backing up for another season in 2nd Grade, after an extremely successful season where 2s won the premiership.
Despite an achilles injury ruling him out for the second half of the season, Jamieson was integral to 2s success last season and will be looking to lead the side to another premiership and go back-to-back.
After a fantastic debut season as captain, Sam Hole will continue to lead 3rd Grade in the 2021/22 season.
Sam and 3s had a great season last year, making the quarter finals where they were cruelly denied their chance to continue their season by the weather. Sam is raring to go once again, and will no doubt be looking to lift the trophy at the end of the season.
Following the semi-retirement of Adam Gummer this season, last years 5th Grade Captain Andrew Rochford will be stepping up and taking over the 4th Grade Captaincy for 2021/22.
Rochford has been a fantastic leader of 5s for the past 2 seasons, and will continue this in 4s as they push for a finals birth this season.
At present, the 5th Grade captain for the 2021/22 season is still to be determined.
Congratulations to all captains for their appointment, and good luck for the upcoming season.