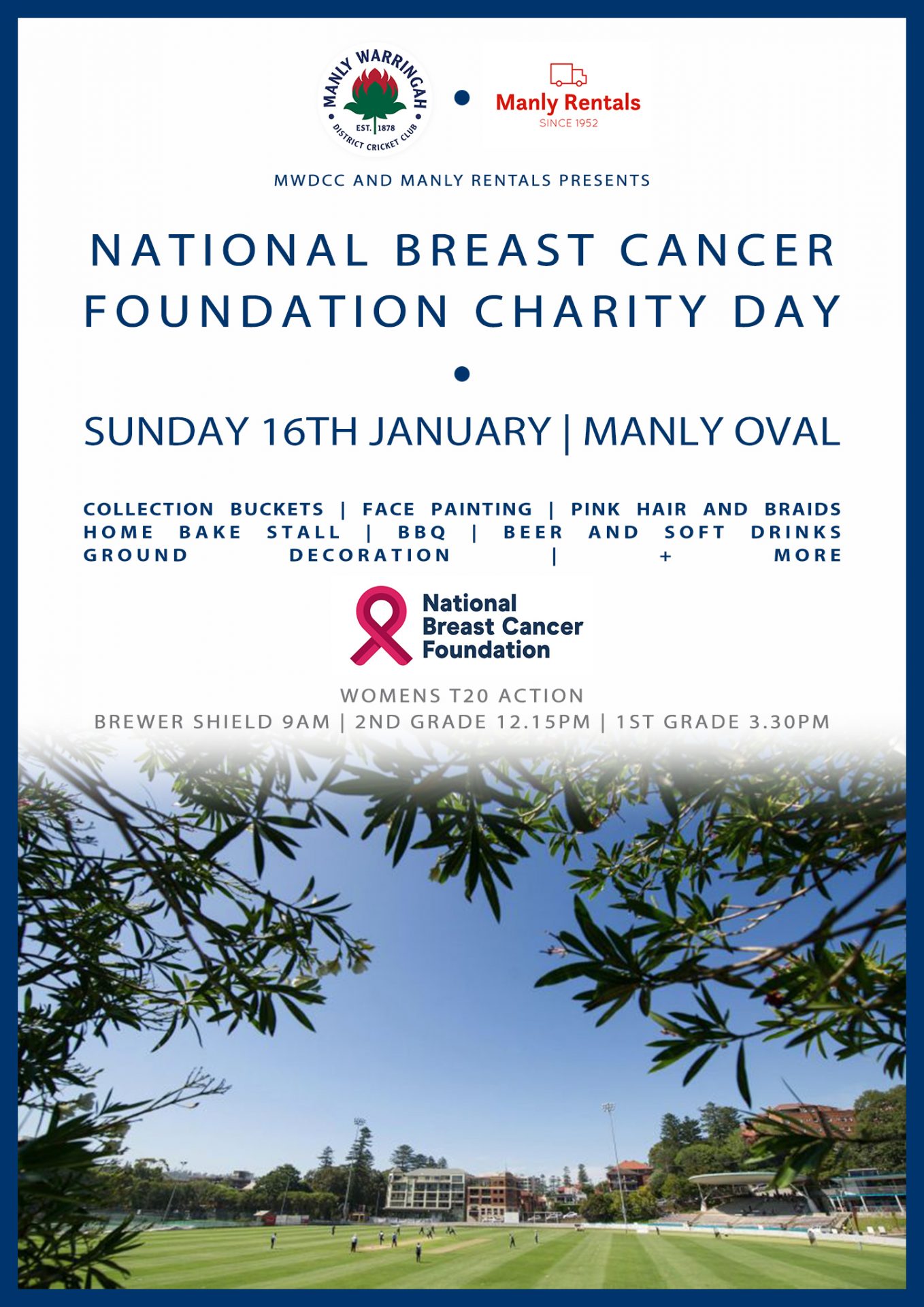 A massive day of Women's T20 action on Sunday 16th January is doubling as our National Breast Cancer Foundation charity day.
The Manly Warringah Waratahs are combining with our great friends at Manly Car and Truck Rentals to bring the day to life.
There will be plenty going on, including collection buckets, pink hair and braiding and face painting. We will also be opening a home bake stall for the day in-front of the Grand stand.
As usual, we will have a BBQ, beers and soft drink available for purchase.
This is a great initiative driven by the Women's playing group.
The National Breast Cancer Foundation (NBCF) is Australia's leading national body funding game-changing breast cancer research with money raised entirely by the Australian public. Their mission is to stop deaths from breast cancer by identifying, funding and championing world-class research that will help us detect tumors earlier, improve treatment outcomes, and ultimately save lives.
It's an extremely worthy cause and we are aiming to raise $3,500 across the day to donate to them.
Of course there is also top level T20 cricket being played. Our high flying Women's 1st Grade side will be in action in 3.30pm, with Brewer Shield preceding at 9am and 2nd Grade beginning at 12.15pm.
If you are intending to come along, please fill out the form at this link to give us an indication of numbers