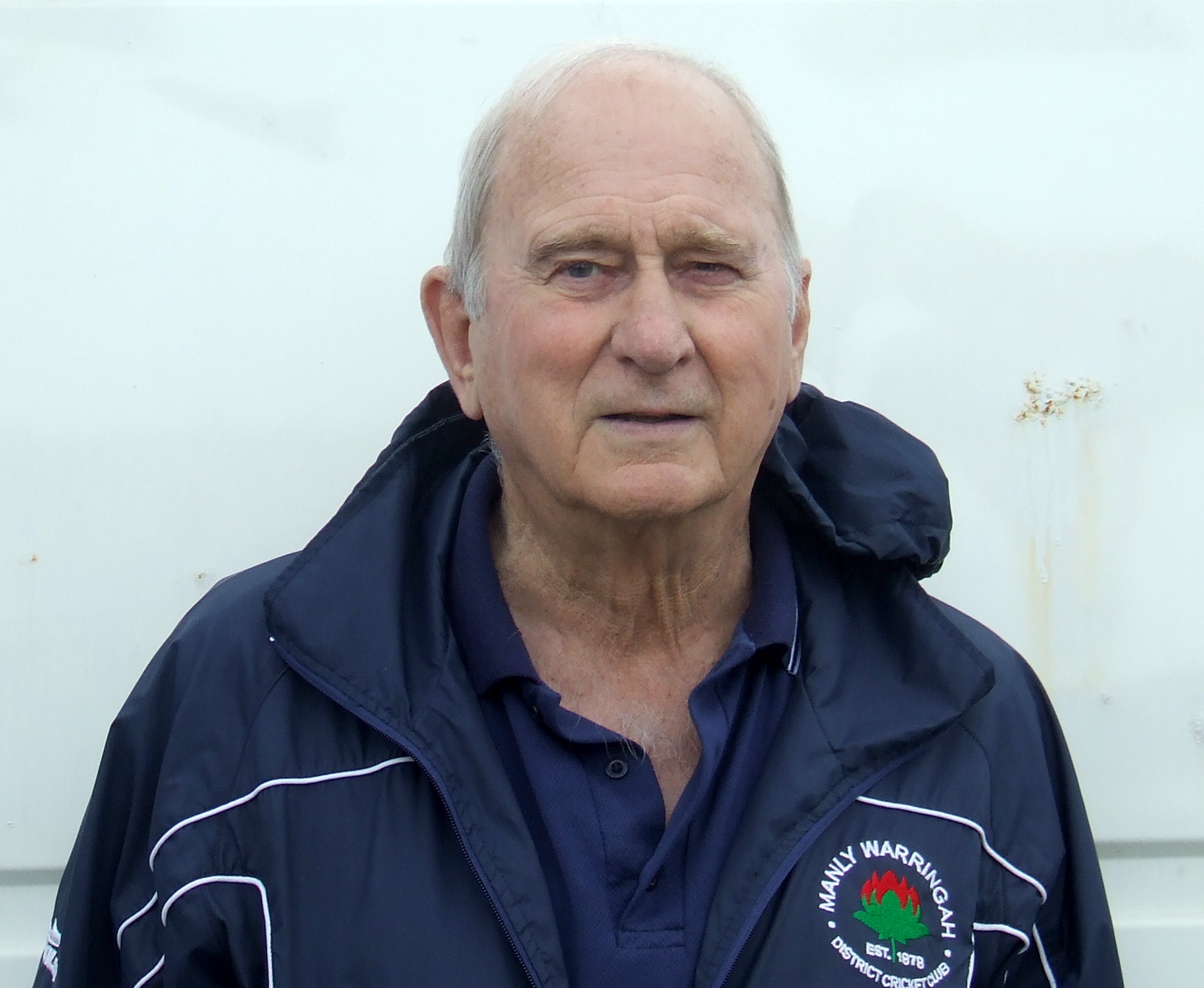 Manly Warringah Waratah Life Member Peter Philpott has passed away at the age of 86.
While Peter's health has not been great for a couple of years, his death today was still somewhat unexpected, and has resulted in the entire club going into mourning.
Peter was a true Manly boy, born in the suburb of Manly itself on 21st October 1934. From a very young age he showed class on the cricket field not regularly seen, and was quickly a regular at the Manly Oval Junior Coaching Clinics (which was the forbearer of the Manly Warringah Junior Cricket Association), run by numerous legendary club members in the mid 40's. In fact there are a number of paper clippings from the time suggesting he was quickly becoming a local favourite. Said the Manly Daily in late 1946 of the then 12 year old:
"Whenever Philpott bats he is a crowd magnet. Philpott appeared at Manly Cricket Club's coaching class at Manly Oval run by former NSW players Les Gwynne, George Lowe and Jim Randall, and most of the other boys knocked off to watch him."
Indeed he excelled on the cricket pitch as a boy. He first appeared for the club in 1946/47 in Green Shield, a competition that he played in for an astonishing 5 years. He made the Combined Green Shield side in their annual match against NSW Country in all 5 of those years, and captained the side in the final 2 years.
His final season of Green Shield in 1950/51 was something to behold. He took 40 wickets at an average of 6.33. However he also made his 1st Grade debut, taking 38 wickets. He also took 38 wickets in Poidevin Gray. Coupled with his 2 wickets in 2nd Grade, he took an astonishing 118 wickets for Manly across the year at an average of 9.33. Surely a record that will never be broken.
Wickets did not come as easily to Philpott over the next few years, but a breakout 1st Grade season in 1953/54 with 463 runs and 37 wickets saw him make his 1st Class debut for NSW the following year in 1954/55 at the tender age of 20. He would be a regular in the NSW side up until his retirement from first-class cricket in 1966/67.
While a lover of cricket, he also had a passion for teaching and for travel. He was an ardent reader and was always seen as one of the more well-rounded figures of the cricket fraternity. However he also felt his passion for playing waiver on occasions, and interestingly actually retired from cricket on 2 or 3 occasions prior to him making his test debut. But a baggy green was something he had wanted since he was a boy, and after some strong results for NSW he finally made his Test Debut in 1964/65 on the tour to the West Indies.
A 30 year-old test debutant is not a regular occurrence, and while he had some success in his 8 tests, specifically 18 wickets in the West Indies Tour and 5/90 in his debut Ashes Test the following season, the selectors didn't show the faith needed, and he played his final match for Australia in the 3rd Test of that Series against England.
He played one more season for NSW before retiring from First-Class cricket at the age of 31.
After being a part of the 1957/58 1st Grade premiership winning side under Bruce Cook, Philpott would go on to play in some of the strongest Manly teams in our history during the 60's. Players like Tom Hart, Terry Lee, Barry Rothwell, Gordon Rourke, Jim Burke and Graham Thomas accompanied him, and so it was a real disappointment that we were not able to taste 1st Grade premiership glory during this period.
However Philpott continued to churn out the performances for Manly. He enjoyed some of his finest seasons in the late 60's with the ball, a massive 60 wickets in 1967/68 highlighting his performances.
His batting was also immense, if not as consistent as his bowling. His 550 runs in his final season in 1969/70 was his largest in over a decade and earned him the clubs player of the year, although he was only able to turn out for Manly regularly after stopping his first-class commitments.
In total he hit 5,535 runs for the club at 31.63, while taking 499 wickets at 18.93. He scored 6 centuries and 33 half-centuries and took a career best of 8/38 against Paddington in 1952/53. However, as Tom Spencer perfectly surmised in his iconic 100 year book in 1978, "even these superb figures do not fully illustrate just how great was his contribution over the years in terms of captaincy, helping young players, and participation in off-field activities".
Post his playing days, Peter turned his attention to coaching where he was immensely successful. He coached Australia in the 1981 Ashes Series in England, while coaching at varies clubs and countries around the world including South Australia, Yorkshire, Surrey and Sri Lanka. He was even called into the England camp in 1998 to help them solve the Shane Warn riddle.
Peter also contributed heavily in the coaching ranks to Mosman, our neighbours across the Spit Bridge. Our annual 1st Grade match between our 2 clubs is the Peter Philpott Cup, with Manly the current holders.
Players and people like "Percy" don't come around often. We are blessed that we were able to be a part of his life. Our club is what it is due to people like Peter Philpott.