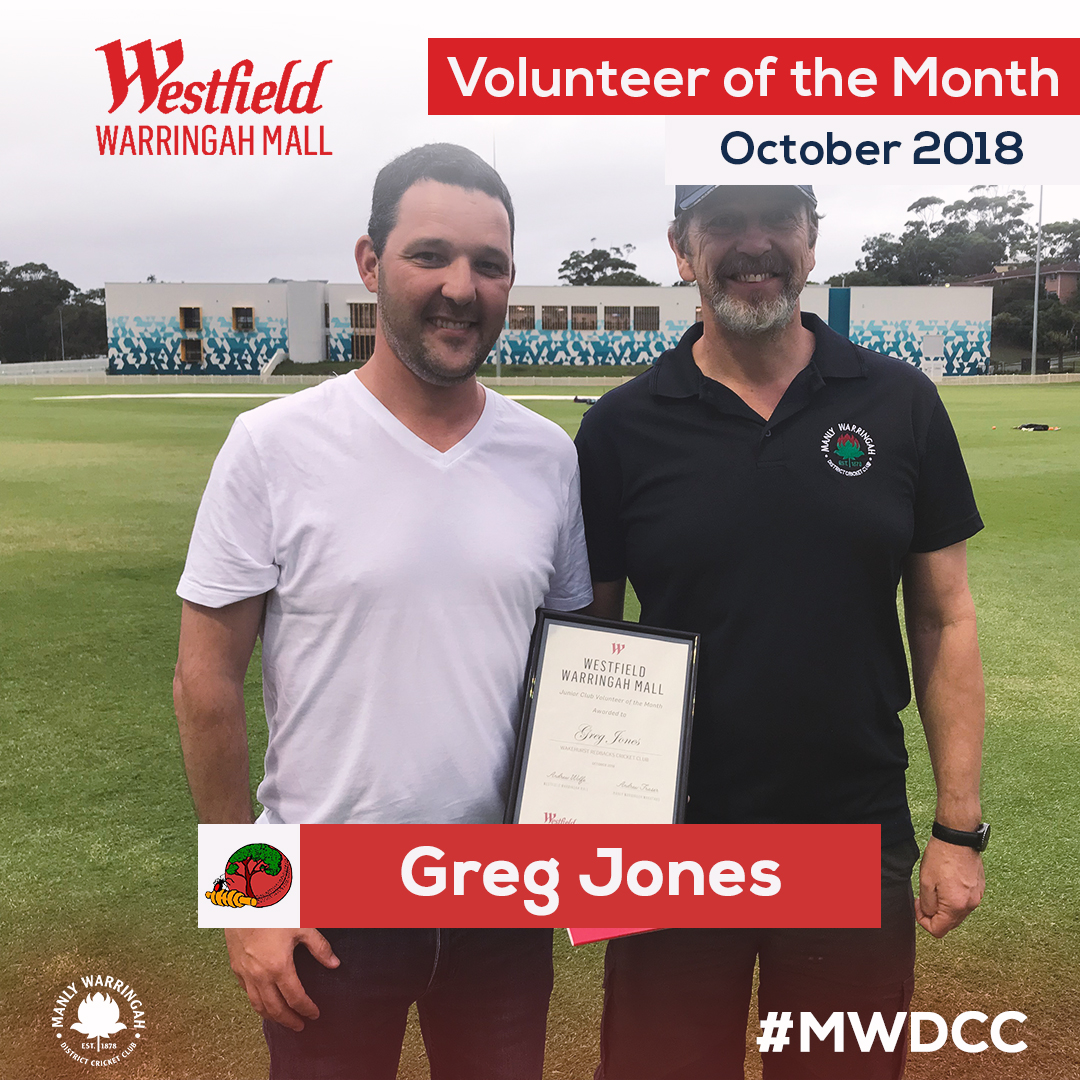 The Waratahs are proud to announce Greg Jones as the latest recipient of the Westfield Warringah Manly Junior Club Volunteer of the Month award.
This award is available to volunteers at all Manly Warringah Junior Clubs and is proudly sponsored by Westfield Warringah Mall.
The 2017/18 season was Greg's first year as part of the Wakehurst Redbacks cricket club. During this year he coached not one but TWO teams – Greg was the coach for an U9 boys team and an U13 girls team. This meant that he not only gave up his time to coach during the week but was also umpiring and coaching on both Saturday mornings and Saturday afternoons.
This was an extraordinary effort. Not only did he put in a huge number of hours with the players, they all loved their season under his guidance and the Wakehurst Redbacks crick club was very grateful. Greg is a terrific example of the volunteer spirit that is alive and well on the Northern Beaches.
Even though he is working out of Sydney during the week this season, Greg is still assisting the club by coaching a girls team once again. No wonder girls cricket is growing so rapidly with dedication like that from Greg and people like him.
Once again the Waratahs would like to thank our close friends at Westfield Warringah Mall who have come on-board to support the monthly winners. There is no doubt that they are a community organisation that is just as passionate as recognising local volunteers as we are, and are proud to be supporting the award through a $250 voucher for each months recipient.
We are proud to present Greg with this award.
Congratulations Greg!