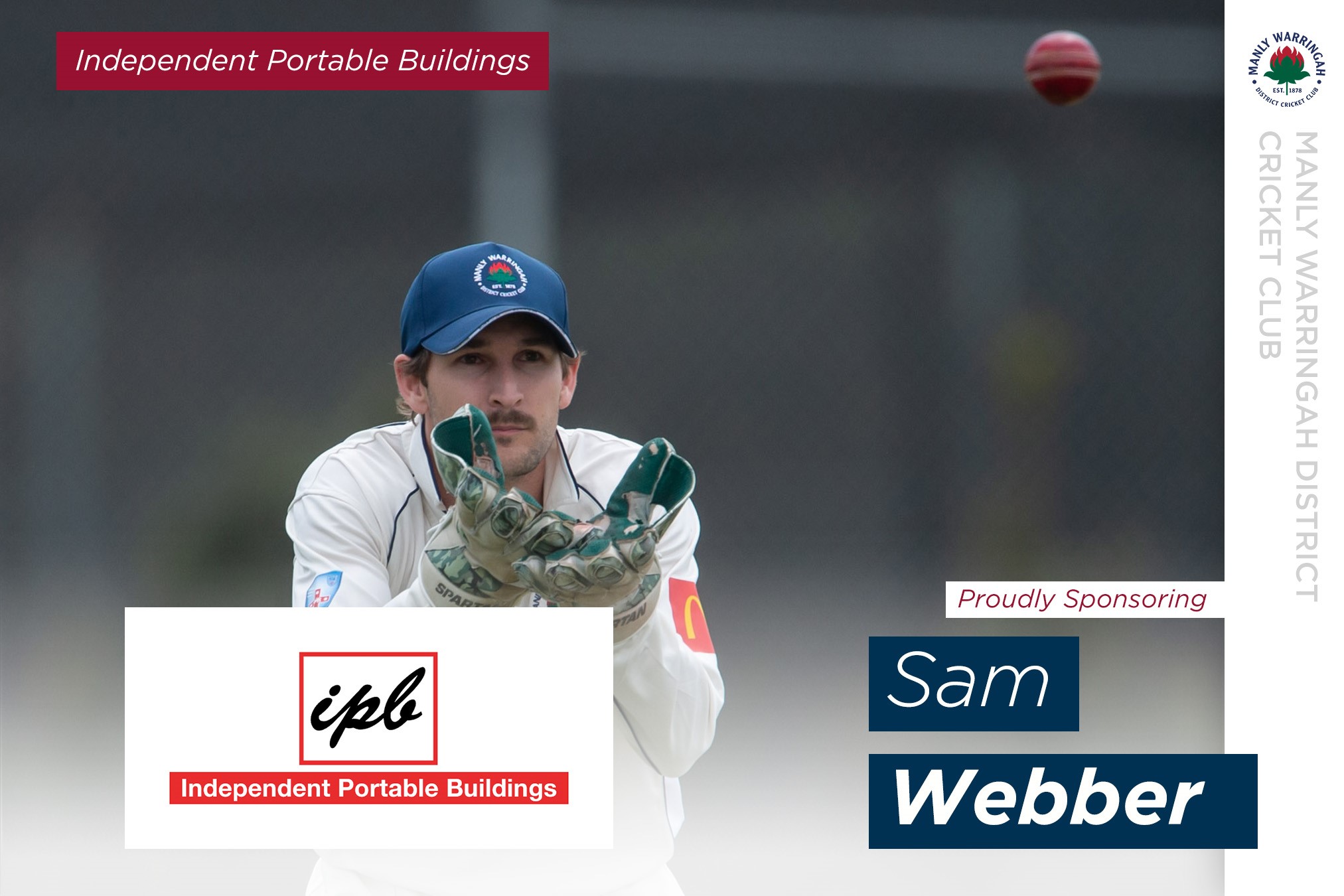 Sam Webber is exactly the kind of person you want involved with your club.
Not only is he the design and technical mastermind behind a lot of the clubs on-line presence, he is also a classy keeper and solid top order batsmen.
After an initial record breaking season in 5th Grade, Sam worked his way up the grades until making his 1st Grade debut 7 years ago. Since then he has been one of the mainstays in our middle grades, showing his skill and competitiveness each and every week.
We are looking forward to a solid 2020/21 from Sam once again as he continues his march up our catching list.
Sam Webber is proudly sponsored by Independent Portable Buildings for the 2020/21 season.
Based on the Central Coast but servicing the entire Sydney Metropolitan area, Independent Portable Buildings constructs portable/modular buildings, supplying prefabricated buildings, mobile sales offices, modular medical clinics and permanent modular schools.
IPB Hire maintain a large rental fleet of single-wide and multi-wide buildings including, Ablutions, Change rooms, Kitchens, Stackable Offices, Lunchrooms and complexes.
They are Privately owned and 100% Australian, and pride themselves on establishing long last relationships with any new customer.
Get in contact at:
Website: www.ibp.net.au
Phone No: (02) 4321 0064