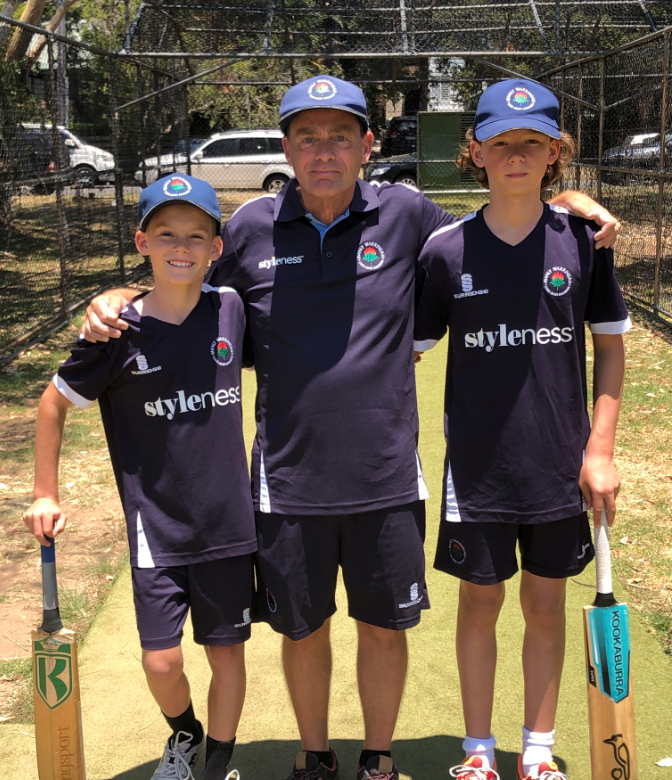 Manly Warringah Cricket Club would like to extend its support to Junior Coach Simon Tipton in his upcoming Ice Bucket Challenge on the 4th January 2020, during the lunch break of the Green Shield game at Manly Oval.
Simon, a former junior coach and father to two Junior Rep players, was diagnosed with the disease at the beginning of the year is looking to raise money for MND research by particpating in the famous Ice Bucket challenge.
The ice bucket challenge, is simply the action of pouring ice or cold water over the head of someone in the aim of raising awareness, and raising funds for MND (/ALS) research.
Simon is hoping to raise funds for money important MND research centres, including;
MND Research Centre – Enable doctors and researchers to conduct vital research into the causes and mechanisms of MND
MND Clinic – Help patients access subsidised and best practice multidisciplinary care
Biobank – Build our bank of biological samples for MND which may provide clues about the disease
Clinical Trials – Assist scientists to investigate better treatments for people living with MND
To donate to his cause, please follow click here.
Manly Cricket would like to extend its best wishes to Simon and wish him luck with the ice bucket challenge, and his battle with MND.
See below for Simon's story, and what is inspiring him to take part in the challenge.
Simon Tipton Ice Bucket Challenge – Raising the Awareness of Motor Neurone Disease
I started cricket coaching five years ago (2014) when my sons Robbie (aged 7) & Scott (aged 6) played U8's Kanga cricket. The days of a plastic ball and average cricket scores. I continued coaching the Peninsula Piranhas U9's to U11's the team being undefeated two seasons in a row. Robbie and Scott played together and matured as cricket players and progressed into the Manly teams. In 2017 Robbie played in the Manly U11 Presidents team & Scott in the Manly U10's development squad. Both sons continue to represent Manly today. I met Chris Melville during the Northern Beaches club cricket tournament and as part of the Manly U10's development squad and I was delighted to be able to assist in coaching the Manly U11's DCA team in 2018/19 & U12's division 1 team in 2019. It has been an absolute honour and enormous fun to be part of the Manly club and I have made some very close friends in this cricketing community.
At the beginning of this year after noticing some unusual symptoms I was diagnosed with Motor Neurone Disease (MND) which quickly took its toll and brought my coaching to an abrupt end. I continue to attend all club and representative games and help out in a limited capacity. Since being diagnosed I have been extremely humbled by the tremendous support I receive from the professional community and from my family and friends. I decided I wanted to give back and raise the awareness of MND in the community. To this end I have pledged to perform the Ice Bucket Challenge and I will again on Saturday 4 January 2020 at the Manly oval.
The Ice Bucket Challenge, sometimes called the ALS Ice Bucket Challenge, is an activity involving the dumping of a bucket of ice and water over a person's head, either by another person or self-administered, to promote awareness of the disease amyotrophic lateral sclerosis (ALS, also known as motor neuron disease and in the US as Lou Gehrig's disease) and encourage donations to research.(https://en.wikipedia.org/wiki/Amyotrophic_lateral_sclerosis)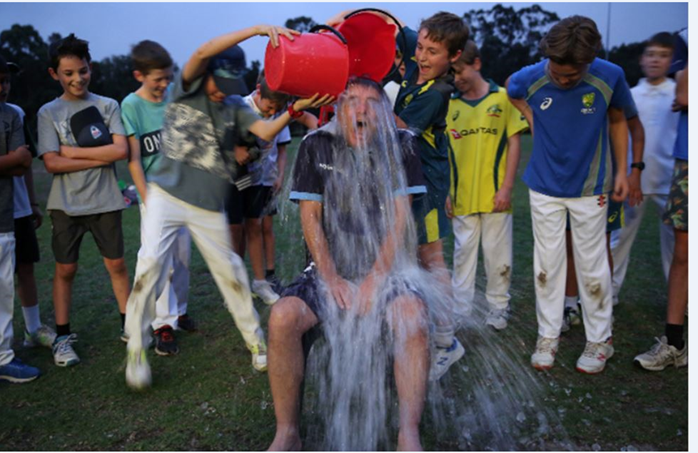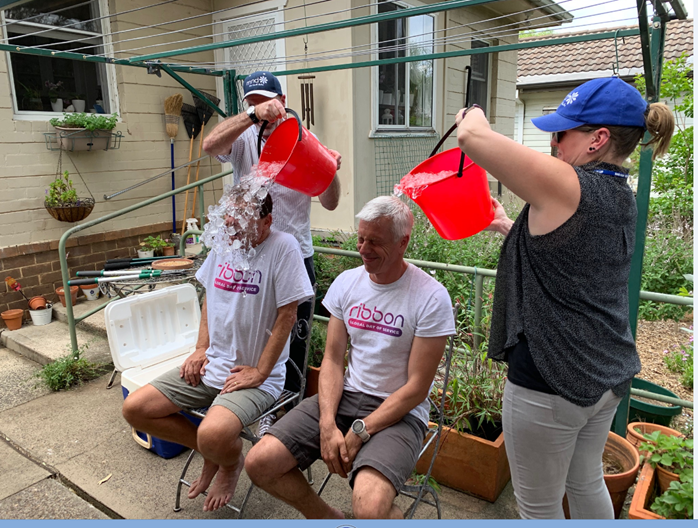 In doing the Ice Bucket Challenge I attempt to raise funds for the Macquarie University Centre for Motor Neurone Disease Research. I started raising funds on 23 Aug 2019 and have raised $12,235.90 so far, still a little short of my $15,000 target. Details of my story and how to donate can be found on the everydayhero website https://give.everydayhero.com/au/simon-roberts-ice-bucket-challenge
Your donation is directed to one or more of the following areas:
MND Research Centre – Enable doctors and researchers to conduct vital research into the causes and mechanisms of MND
MND Clinic – Help patient's access subsidised and best practice multidisciplinary care
Biobank – Build our bank of biological samples for MND which may provide clues about the disease
Clinical Trials – Assist scientists to investigate better treatments for people living with MND
Simon Tipton